West Yorkshire man had to take HIV and Hepatitis tests after spending night on hospital bed smeared with another patient's blood An enraged patient is demanding answers from the National Health Service (NHS) after he found a bed he had been assigned to and was sleeping in was smeared with a stranger's blood underneath. 52-year-old Paul Batty had been rushed to the Pinderfields Hospital in West Yorkshire after suffering recurring stomach pains from his recent hip replacement surgery and had to test himself for HIV, Hepatitis A, and Hepatitis B as a result of the mishap.
According to the Daily Mail, Batty found out about the large smear of blood under his mattress after spending almost 24 hours on the bed. There were also blood marks down the side of the bed, with Batty saying he only found out after his best friend's daughter pointed it out.
Batty described his stay at the hospital as "hell." He said, "I was in that bed for 24 hours. The more I thought about it, the more I realized how wrong it was. My best friend had come with his wife and their pregnant daughter. It was his daughter who spotted the blood when I moved."
"She said 'is that your blood?' When I pulled back the mattress that's when I saw it all," he continued. "She said she'd rather have her baby in the street than go there. They are so understaffed. Going from Pontefract General Infirmary where I had my hip operation to Pinderfields was like going from heaven to hell."
The 52-year-old said he was brought notice of the blood just as he was about to leave the hospital. He stated, "When I was put in the bed initially I hadn't seen the blood underneath the mattress. I only noticed it half an hour before being discharged. My friend's wife came back with a nurse who just said 'I'm terribly sorry - it must have come from A&E. Something needs to be done. I was looking at how to put a claim in because that's medical negligence."
He said the hospital did not know whose blood it was, where it had come from, or how long it had been under the mattress, adding he was speaking about the entire incident because he hoped it would not happen to anyone else during their visit to the hospital. "I don't want to see anybody getting sacked - I just want to help other people and make sure no-one experiences this again," he said.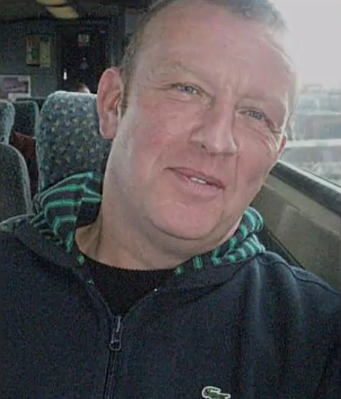 His bad experience at Pinderfields goes beyond just the blood smeared under his bed, however. After he was admitted to the hospital on September 25, he said he wasn't seen by a medical professional for at least five-and-a-half hours, and was not offered food by staff for almost 12 hours.
"In the end, I said 'if you don't get me something to eat I'm going to discharge myself," he said. "At 12.15 a.m., she brought me a sandwich and a cup of tea then I went to sleep until the following morning."
A spokeswoman for the Mid Yorkshire Hospitals NHS Trust apologized to Batty in a statement. "We are extremely sorry for the experience that Mr. Batty had whilst being cared for at Pinderfields," she said. "The trolley in question was removed and thoroughly cleaned immediately [when] staff became aware."
"Maintaining a high level of cleanliness and hygiene is extremely important for us at all times," she continued. "Since this incident, we have taken steps to ensure our support staff are fully reminded of the procedures and protocols they should adhere to." Batty will have to return in three months' time for further tests. 
Share this article:
West Yorkshire man had to take HIV and Hepatitis tests after spending night on hospital bed smeared with another patient's blood