Beyoncé to Kylie Jenner, biggest celebrity feuds of Wendy Williams
The "Hot Topics" section of Wendy's show is all about throwing shade at other celebrities. Wendy Williams has always been one of the more controversial talk show hosts, but she may be slowly crossing the fine line between Bill Maher and Pierce Morgan. There was a time when we would look forward to her shadiness and pettiness on Hot Topics, but at this point, it just looks like she is saying things for shock value and high ratings.
From Beyoncé to Kylie Jenner, she has made rude statements about nearly every celebrity you can think of. Recently, The Real Housewives of New York City star Bethenny Frankel pointed out a pattern that Wendy has been following since the beginning of The Wendy Williams Show.
During her recent appearance on Watch What Happens Live! Bethenny said, "She loves to put me on blast. And then say sorry and then invite me back on her show. I come on her show, then she slaps me again..." In all honesty, that does seem to be Wendy's action plan as a controversial talk show host.
Here is a look at some of nastiest shades Wendy has thrown at other celebrities:
Beyoncé
No one dares to mess with the Bee Hive, but Wendy went there, and her criticism was not about her music or her beauty, but about her education – or lack thereof. While talking about the Lemonade singer's self-titled HBO documentary back in 2012, Wendy said this, "I'm gonna watch her upcoming documentary because fortunately one of the TVs in our kitchen has closed captioning so I'll be able to understand what she says. You know Beyonce can't talk. She sounds like she has a fifth-grade education."
Ariana Grande
If you want to know how strong Ariana's fanbase is, just ask Wendy. She learned how big a damage teens and tweens with access to the internet can cause after she body-shamed the Dangerous Woman singer on her show.
Wendy had basically claimed that Ariana would never look like a woman. She told her viewers during one of her shows in September of 2015, "She's 21. She'll forever look 12. And I don't mean that in a good way. It's nice to look younger than you are, but when you look too young and then you're short – she's only like 4'11. 'I don't look at her as, like, a woman."
Kim Kardashian
Wendy has a long history of dissing the Kardashians, Kim being her favorite target. She recently even called the reality star "selfish" for showing the first footage of her newborn, Chicago West, on sister Kylie Jenner's pregnancy video. But this feud is from last month, where she made some brazen assumptions about Kim's alleged treatment of her surrogate.
Soon after Kim revealed the happy news that the third child is born, Wendy decided to speculate on her show that she probably did not pay her surrogate enough money to carry her baby. "So when you're a surrogate, what happens? $45,000, which is not a lot of money for the situation," she said alluding a TMZ article about the amount Kim and Kanye West paid their surrogate.
She then went on to cruelly add, "So what happens, you grab the baby and leave her bleeding and dismiss her?" Further asking, "Will she write a book? Will she start selling stories? Will she give some to Hot Topics?"
Carrie Underwood
The Country music singer had slipped away from the limelight a little after she hosted the Country Music Awards last year, and after a few weeks, she clarified that she met with an accident. She also warned her fans that she may look a little different because of the multiple stitches she had to get on her face.
Wendy, however, responded to this, in the most critical and negative way possible. She claimed that the whole situation is a ruse to get a plastic surgery and not get criticized for it. "She [Carrie] released on Twitter that we may not recognize her when it's all said and done. I don't know what that means…an excuse for a facelift," she joked.
Kylie Jenner
Now this is probably the cruelest thing that Wendy has ever said on her show. She unnecessarily attacked a pregnant Kylie Jenner and criticized her body enhancement choices.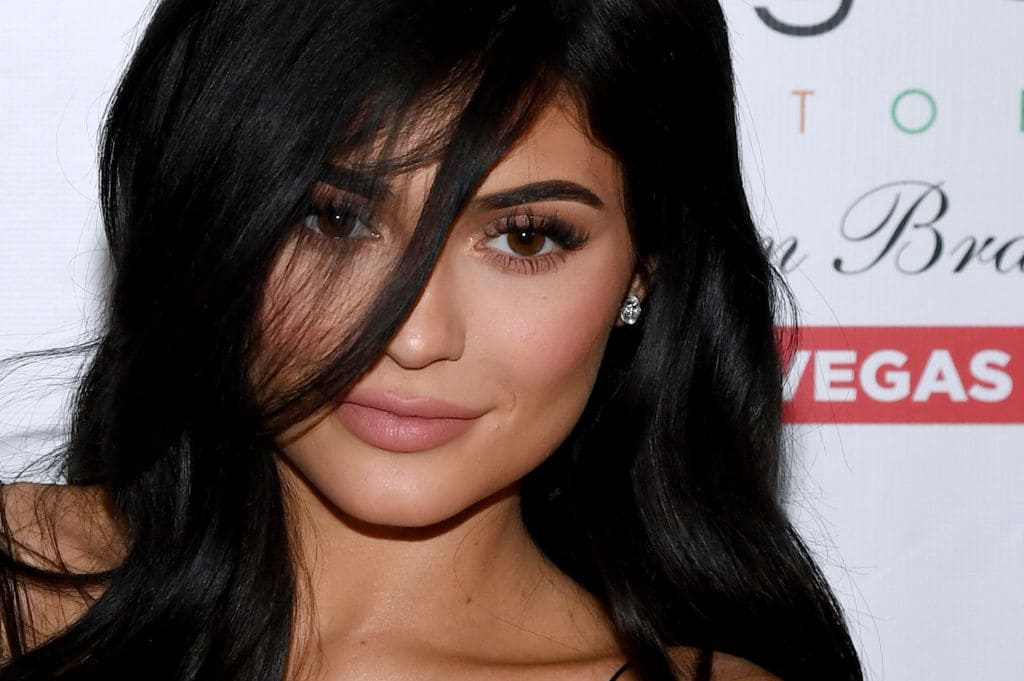 "Let me tell you something, you can do whatever you want to yourself, but the baby is still going to look like the old you - just saying," Wendy told her audience after she ripped into Kylie for getting pregnant at 20.
"She's only 20, you know what I mean?", she rhetorically asked, adding, "Remember when you were 20? You didn't want anything to do with a baby. But her 20 is more like 35 because she's grown up on TV in front of us. Plus, she got that crisis makeover already."