The recent attacks in Sri Lanka took the life of a "brilliant" mind, claims the father of a Washington D.C. boy, who was staying at one of the hotels targeted by the suicide bombers on Easter morning. "I don't know what was in the mind of a terrorist, but I'm sure they do not know what they took, they do not know what they took from the world," Alexander Arrow said of his son, Kieran Shafritz de Zoysa.
According to Kieran's dad, the young boy was a bright child and wanted to achieve great things in the field of neuroscience. "They took a great mind who was going to be a neuroscientist and work on Alzheimer's diseases," said Alexander in conversation with KTNV-TV.
Alexander, a business executive from San Diego, further told the media outlet that he last heard from his son, who was staying at the Cinnamon Grand Colombo, less than an hour before he was killed by a suicide bomber while he was waiting in line for breakfast.
"He texted me back 'can't talk right now' because he was in the elevator going to breakfast," the young boy's father said. "It was about an hour after that when my phone started ringing." It was Kieran's mother, who survived the attack, calling him to inform him about the bombing.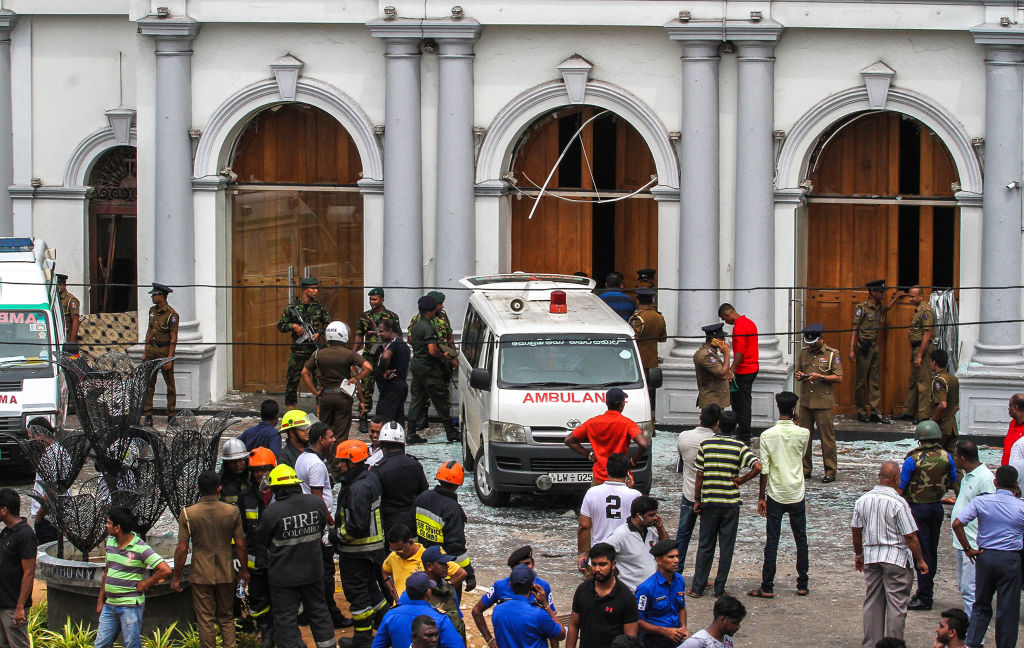 According to his father, Kieran was finishing up a semester in Sri Lanka before returning to the prestigious Sidwell Friends School in Washington, D.C. The young boy was hoping to enroll in the seventh grade this fall. "He was learning Chinese and Sinhalese and Mandarin," Alexander told ABC News.
He added, "He was into karate. He wasn't much for soccer or softball, but he loved karate. He played the trumpet and all the games. He had a month or two to finish in Sri Lanka and was going to come back for the summer in July and start 7th grade in DC."
Sidwell, the $42,000-a-year school, which is a favorite among political families, announced Kieran's death in an email to parents. "As you know, Kieran Shafritz de Zoysa has been on a leave of absence from Sidwell Friends School, living and studying in Sri Lanka. We learned today that he died in the bombings in Sri Lanka on Easter," said the email.
"This is obviously an unexpected tragedy for his family and for his greater community, including Sidwell Friends and the class of 2026. Passionate about learning, he adored his friends and was incredibly excited about returning to Sidwell Friends in the coming school year. We are beyond sorry not to get the opportunity to welcome Kieran to the Middle School," school principal Mamadou Guèye wrote.
Kieran's mom Dhulsini, who survived the attacks, had "devoted her life to him" and took great pains to expand his horizons, admitted Alexander. "Her next thing was the Galapagos," he said. "That was the next thing she had planned for him. Both she and I have had only him as our only child so he can [have] the kind of devotion."
The deceased boy's father continued, "She devoted her life to him... She sacrificed all of her time to be with him everywhere. To give him the culture of all of these places." According to reports, it is still unclear if anyone else in Kieran's family was harmed during the attacks since he and his mom had been in Sri Lanka for an extended stay but was due to return to Sidwell next year.