Verzuz Instagram Live Battle: Fabolous busts some hard raps but fans award victory to Jadakiss Rappers Jadakiss and Fabolous battled it out on the latest Verzuz Instagram Live segment and fans couldn't help but take a walk down memory lane. Both rappers have been in the game for a long time, even collaborating on a joint album titled 'Friday On Elm Street' back in 2017, so this was naturally a highly-anticipated matchup. And while it appears that Jadakiss was the winner for many who tuned in, overall, fans were left excited and nostalgic following the battle.
One fan tweeted, "This battle is taking me on a stroll down memory lane," another said, "Nostalgic feelings coming from this Jadakiss vs Fabolous battle," one quipped, "This #Verzuz making me want to wear my Timbs in the summer," and another shared, "Oh noooo I forgot Kiss raised me!! He had Igbo camp littttttt."
Right from the get-go, it appeared there was a clear winner for the viewers, with some tweeting, "Fabo nice but Jadakiss flow and delivery just different....Jada is killin Fabo," as well as, "Jadakiss is in his BAG." And when Jadakiss pulled out 'Banned from TV', it seems like he sealed the deal. "Banned from TV? Yup its over. It was already over but now its really over lolol," tweeted one fan, "Banned from TV is one of the hardest rap song ever," stated another, "Ain't too many that can compete with Banned From TV," said one fan, and another shared, "Fab up 7-6 but damn kiss just ties it up with Banned from TV."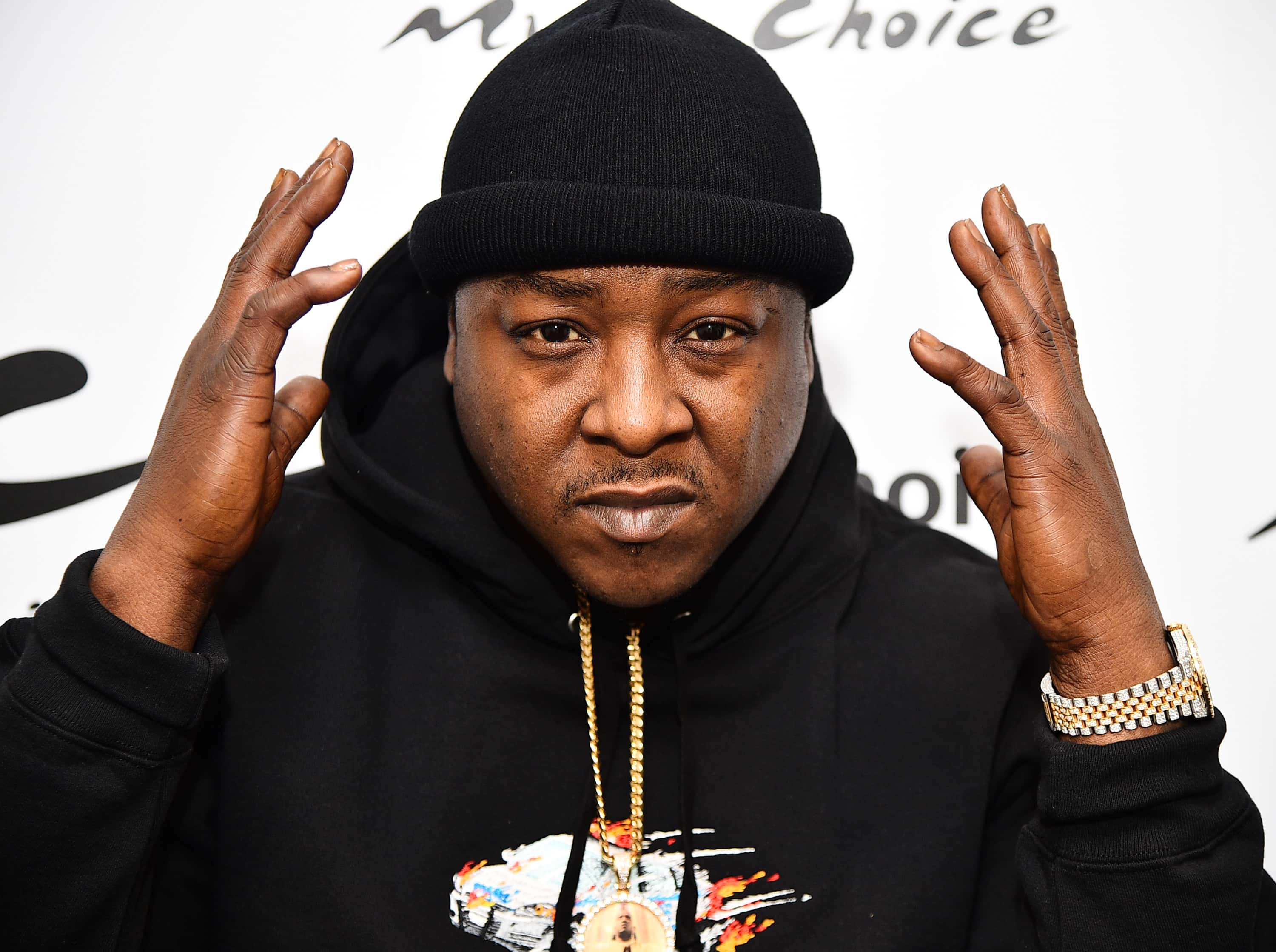 Some fans were digging the setup, tweeting, "This is the best #Verzuz visual setup 2 rappers with mic in hand, 2 DJs, 1 stage," while others were less impressed, stating, "Big man ur DJ can't save u #VERZUZ." Many others were thoroughly amused with how drunk the two rappers were getting. One fan said, "They gone be on each other head in a few minutes lol. That drank kicking in! Lol," another tweeted, "Jada deadass sounds like a drunk uncle," and one fan quipped, "Jadakiss really in here drunk as hell. lmfao And I am weeakkkk." Another fan shared, "Jadakiss on that uncle at the cookout vibes. He says something and I'm just like "what!?" Love it," while one said, "Waitin kinda late to bring out the joints Fab."
And just as many thought Fabolous was ready to even the playing field, Jadakiss put 'Victory' on. "F************kkkkkk @Therealkiss with the Tyson uppercut / Victory is my all time favorite bad boy record," tweeted one fan, and another shared, "That intro to Victory was one of the coldest ever. Jada wins." Some were totally shocked by the song's appearance, asking, "JADA WROTE VICTORY???" One fan tweeted, "JADAKISS PULLED OUT "VICTORY" BECAUSE HE WROTE DIDDY'S RHYMES?!! LMAO...CUT THE ETHERNET CABLE. IT'S OVER!" and The Crossover, Sports Illustrated's NBA site, was already stating, "Congrats on the #Verzuz victory Jadakiss."
Not all agreed that Jadakiss took the win with that, however. While some thought 'Victory' should have been easier to beat, tweeting "Kiss really did the intro to Victory and gave a round away but Fab came back with this weak Meek joint and probably gon lose those one lmao" as well as stating, "Fab is really out here playing recyclables in the second half," others thought Fabolous was doing just fine, stating, "Fab is winning for me idk what yall talking bout." Some thought he found his stride, tweeting, "@myfabolouslife is in his SOUL TAPE BAG NOW! #SoulTape #MixtapeMonday."
Mostly, however, fans were just overjoyed. "This Verzuz with Jadakiss and Fab is everything.. Both with unique voices, and dope ass music.." tweeted one, adding, "But Fab is my boy!" Another fan shared, "Damn, that shit was dope @TheRealKiss @MyFabolousLife. Definitely my favorite #Verzuz thus far," and one stated, "I enjoyed every bit of that #Verzuz." Some fans are now stating, "@verzuzonline #Verzuz THE NEW BLACK WALLSTREET," and others couldn't help but revel in the sense of community this show is bringing, stating, "Quarter million in attendance. I love Black people."