Fire Louis DeJoy: Who is on the USPS Board of Governors? Here's how Joe Biden's 3 nominees could help replace him With the United States Postal Service (USPS) in a state of mess, there are calls for Postmaster General Louis DeJoy to be fired. However, President Joe Biden does not have that authority, according to acclaimed economist Robert Reich. In a tweet, Reich noted that only the USPS Board of Governors can fire and replace the Postmaster General. The challenge? There are 3 vacancies on the board. "To save the postal service, Biden must fill those vacancies and send DeJoy packing," tweeted Reich.
---
Louis DeJoy is still postmaster because he can only be fired by the USPS Board of Governors. The current Board consists of two Democrats and four Republicans. But there are three vacancies.

To save the postal service, Biden must fill those vacancies and send DeJoy packing.

— Robert Reich (@RBReich) February 24, 2021
---
As Reich pointed out, the existing board consists of two Democrats and four Republicans, all named by Trump. Biden will have to name three more members, who will have to be confirmed by the Senate who can then vote to fire DeJoy. It is important to note that the Postmaster-General has no fixed term, so it is up to the Board to replace him.
Let's take a look at the new names for USPS board of governors nominees that Biden has just announced and who is currently on the board right now.
RELATED ARTICLES
USPS worker allegedly threw Texas sheriff's GOP campaign fliers in dumpster, shocking video shows
Who is Louis DeJoy? Postmaster General may be key to victory in 2020 election with expansion of mail delivery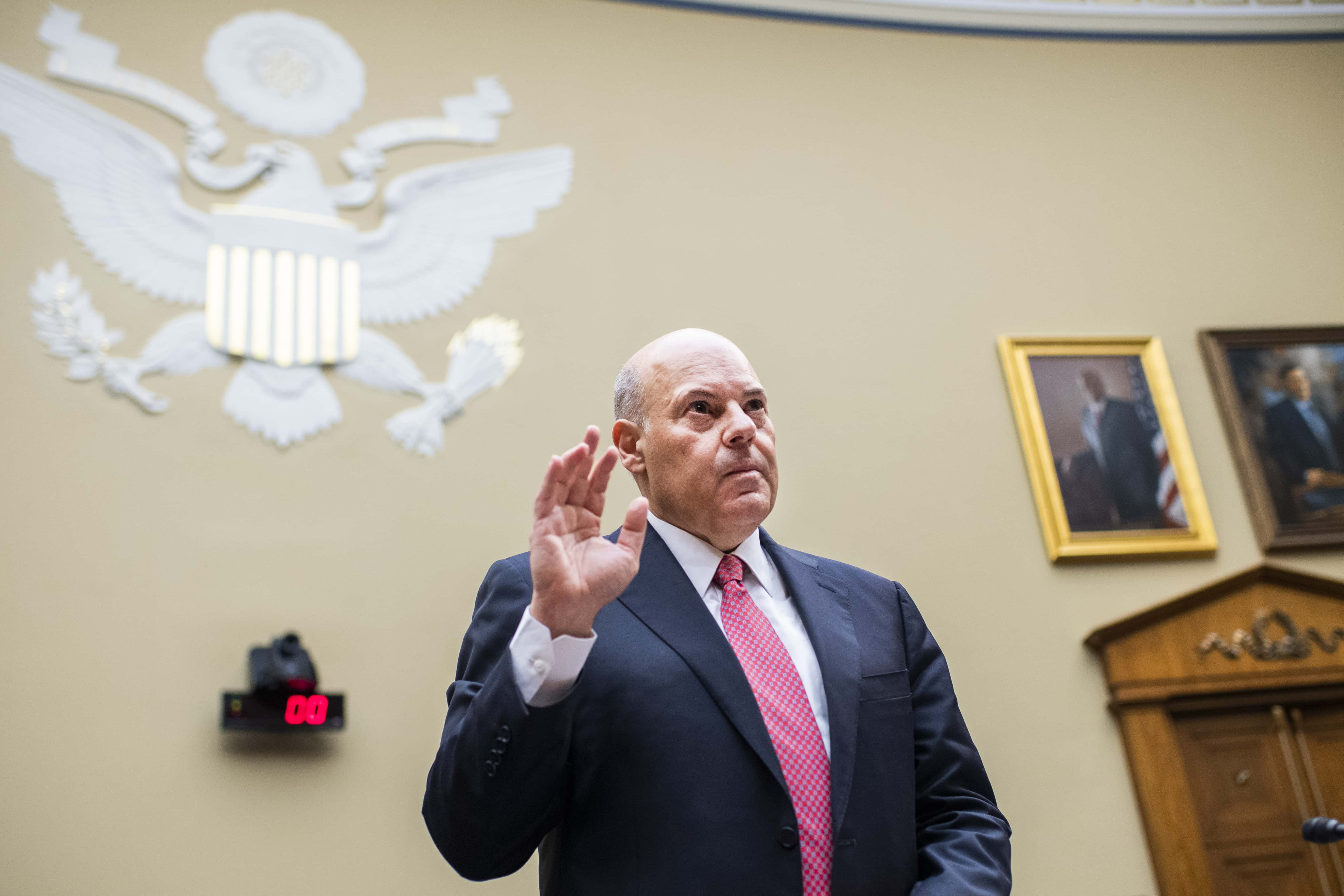 Who is on the Board Now?
The current Board of Governors consists of six Trump appointees:
Ron Bloom: The Chairman of the board served in the Treasury during the Obama administration. Bloom also served as Assistant to the President on Manufacturing Policy under Obama. He also has more than 40 years of experience working with labor unions like United Steelworkers and Service Employees International Union. Bloom's term expired in 2020 and is currently on the board on a holdover year.
Roman Martinez IV: USPS' Vice Chairman has a long history of working with big investment banks like Lehman Brothers. The Wharton graduate is also known for his work with several non-profits like the Investment Advisory Council of the State Board of Administration of Florida. Since 2019, he also serves as chairman of the board's Audit and Finance Committee. Martinez will serve the board till his term expires on December 8, 2024.
John Barger: The LSE graduate has an extensive background in business, law, finance, and corporate governance. He currently chairs the board's Compensation and Governance Committee. Starting out in Wall Street, he also worked in London for Deutsche Bank and Citibank. He also had a three-year stint on the Board of Investments of the Los Angeles County Employees Retirement Association (LACERA). Barger's term will expire on December 8, 2021.
Robert Duncan: The Former Chairman of the board began his long career in the federal government in 1989. Duncan was assistant director of the White House Office of Public Liaison under President George H.W. Bush. He has also served as the chairman of the RNC between 2007 and 2009. His term will expire on December 8, 2025, after being confirmed for a second term in 2019.
Donald Moak: Moak is a former Navy Fighter Pilot and served in the Marine Corps who retired in 2001. After military service, he worked at Delta Airlines and also served as president and chief operating officer of the Air Line Pilots Association. He also has a seat at the Federal Aviation Administration. Today, he is known for his work in advocacy for aviation policy. Moak's term expires on December 8, 2022.
William Zollars: Zollars is a former National Guardsman who is known for working with Fortune 500 companies. His various roles in private companies saw him work in London, Toronto and Tokyo. He also has extensive experience in the logistics sector, having worked as CEO of YRC Worldwide, president of Yellow Transportation and senior vice president of Ryder Integrated Logistics. His term expires on December 8, 2022.
The 3 Roles for Biden to Fill
Biden will have to fill in 3 more roles including that of the Deputy Postmaster General and the Government Relations Officer. In all, the Board should have nine members. With Bloom's term also expired, that means that Biden will also have a fourth role to fill, should he decide to.
Under existing laws, the board cannot have more than 5 members of a single party. With just two Democrats currently serving, Biden has the opportunity to appoint three more to give the party a majority on the board. Biden has already announced his three nominees — Ron Stroman, the former deputy postmaster general who resigned under the previous administration; Anton Hajjar, the former general counsel of American Postal Workers Union; and Amber McReynolds, CEO of the National Vote at Home Institute.
If confirmed, the appointees will also help diversify the current board, which has been criticized for being made up of only White men.
No sooner were the names announced, social media was buzzing with the hope that it might help replace DeJoy. "Adding these 3 Democrats to the Postal Board of Governors means Dems will have a majority that can vote to fire Louis DeJoy. No time should be wasted in kicking DeJoy out of his position as Postmaster General," one tweet read.
Another said, "He has to be fired by the board; so, it's tricky. I agree w/ you, and I think DeJoy's time will come soon. But, unlike his inept predecessor, Biden is methodical and precise, and he wants his team together. I should add that he's fired a great many Trump appointees already." Many pointed out controversies from his past. "How Louis DeJoy also uses his revocable trust to make campaign contributions," one tweet read and another said, "DeJoy; you'll be out of your job within two weeks. Get used to it."
---
Adding these 3 Democrats to the Postal Board of Governors means Dems will have a majority that can vote to fire Louis DeJoy.
No time should be wasted in kicking DeJoy out of his position as Postmaster General. https://t.co/4DpM1J6VXS

— Charles Campisi (@1813Doncarlo) February 25, 2021
---
---
He has to be fired by the board; so, it's tricky. I agree w/ you, and I think DeJoy's time will come soon. But, unlike his inept predecessor, Biden is methodical and precise, and he wants his team together. I should add that he's fired a great many Trump appointees already.

— RH Plombon (@DaFLehrer4) February 25, 2021
---