Unreleased White House report shows emerging Covid-19 hotspots, contradicts Trump's claim of drop in cases
Coronavirus cases are rapidly rising in Minnesota, Washington, DC, New Hampshire, Wisconsin, Tennessee, Nebraska, Kansas, Maryland, Illinois, and Iowa US President Donald Trump claimed that coronavirus infection rates are dropping in the country, but an unreleased report put together by the White House Coronavirus Task Force reveals a different story.
The emerging super hotspots are Tennessee's Trousdale County and Kansas' Leavenworth County, with both recording more than 1000 percent spike in cases in a week, over the previous week, according to the report accessed by NBC NEWS. The report contains data collected between April 29 and May 6.
Coronavirus cases are rapidly rising in Minnesota, Washington, DC, New Hampshire, Wisconsin, Tennessee, Nebraska, Kansas, Maryland, Illinois, and Iowa.
Minnesota tops the chart with an almost 96 percent increase in cases in a week while Washington, DC, New Hampshire, Wisconsin, Tennessee, Nebraska, Kansas are seeing a 30 to 40 percent spike.
The report has flagged regions that could emerge as hotspots. Featuring in the list are Puerto Rico, Arizona, Alabama, Ohio, North Carolina, Montana, Texas, Oregon, Kentucky, and Washington.
Alabama, Kentucky, Iowa, Missouri, Nebraska, and Tennessee are few states with no stay-at-home orders, according to the report.
Missouri's Buchanan County and Kentucky's Muhlenberg have both seen more than a 600 percent spike in cases in a week. Following them are Colfax County in Nebraska and Stearns County in Minnesota, showing a 500 percent and 400 percent rise, respectively.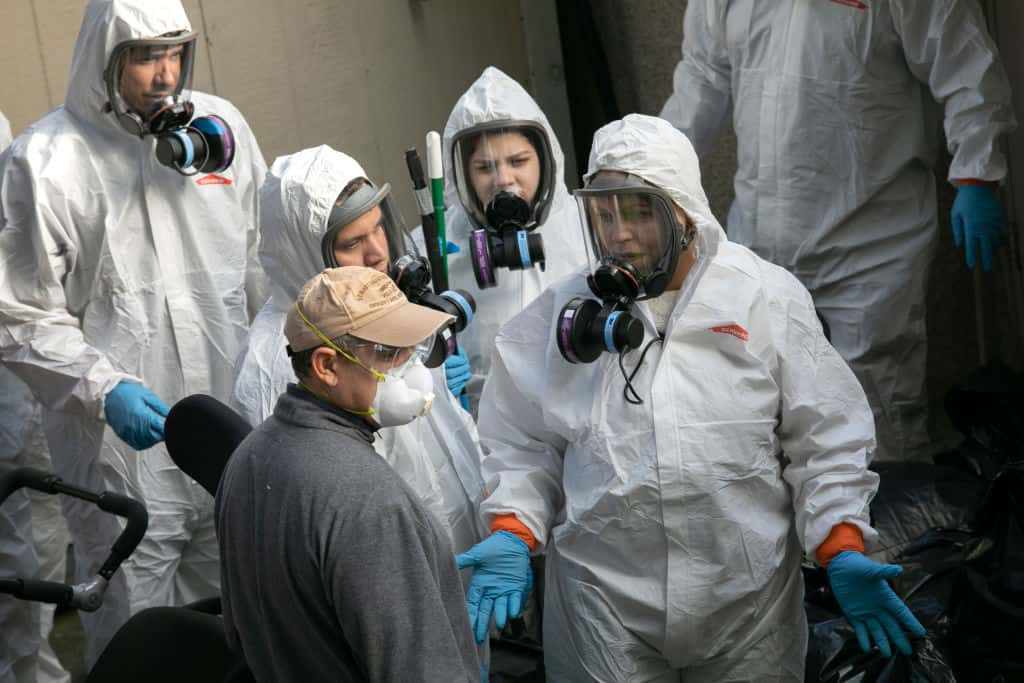 Covid-19 cases are surging with a 650 percent increase in Central city in Kentucky and St Joseph County. The rates of fresh cases in Charlotte and Kansas City showed an increase of more than 200 percent, compared to the previous week.
Two counties in Wisconsin -- Racine and Kenosha -- have seen a 100 percent jump in cases in the one week. The state has confirmed more than 2,300 new cases in a week.
All eyes are on Texas' Dallas County, where 82 percent of the cases might be due to community transmission in the cities of Dallas, Irving, and Garland, according to the report.
So far, the new coronavirus has infected more than 1.36 million and killed more than 82,000 Americans. As the outbreak took hold in the US, New York became the epicenter. The state has confirmed 343,705 cases and 27,284 deaths.
The cases in the state are now declining for at least 28 days now. In that week, New York confirmed new 24,287 cases. Nullifying the encouraging signs are the emerging super hotspots.
"You look at what's happening in New York. Yes, our line is going down. Our number of cases is going down. We have turned the corner, and we're on the decline. You take New York out of the national numbers, the numbers for the rest of the nation are going up," New York governor Andrew Cuomo said in a press conference. Other regions in the list include Hawai, Louisiana, Michigan, Guam, Alaska, Pennsylvania, South Dakota, Montana, and Nevada.
Dr Anthony Fauci, a member of the Coronavirus Task Force, told a US Senate panel reportedly said: "I think we're going in the right direction, but the right direction does not mean we have by any means total control of this outbreak."
Share this article:
Unreleased White House report shows emerging Covid-19 hotspots, contradicts Trump's claim of drop in cases