Two brothers, aged 5 and 6, found dead at bottom of apartment pool after sneaking out of Florida home
The two children were found unresponsive by family members who attempted to give the boys CPR. They were rushed to the Northwest Medical Center where they were declared dead. Two young brothers, aged six and five, were found dead at the bottom of their apartment complex pool recently. Their mother shared that they sneaked out of the house to have a late night swim while she was asleep.
Little six-year-old Ja'Kye Joseph and five-year-old Branario Minto drowned on late Wednesday, May 22, night at the Silver Palms Apartment Complex located in North Lauderdale, 200 SW 52nd Ave. According to authorities, the mother Wildine Joseph, as well as other family members, pulled the boys out of the swimming pool at around 9.30 pm. The boys were found unresponsive.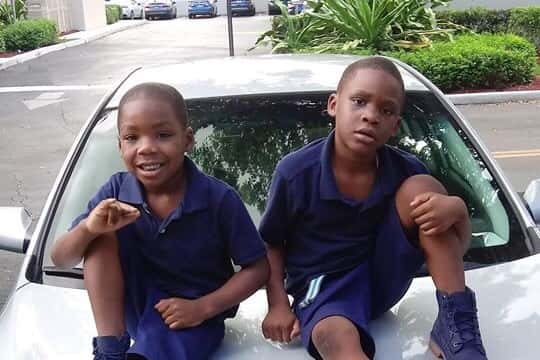 Family members attempted to perform CPR on the boys while waiting for first responders to arrive. The children were rushed to the Northwest Medical Center where they were declared dead. Wildine shared with reporters that she believed that the boys managed to get out of their apartment and climb over the locked pool fence.
As reported by Local 10, she shared, "I'm so sorry. If I was there I could have saved them on time. I will always miss my babies. I'm sorry, Ja'Kye. I'm sorry, Branario. They're only 5, and they're only 6." She added that her sons had been taking swimming lessons but only one of the boys knew how to swim. "He was getting swimming lessons but he didn't really make it. He thought he could swim but he cannot swim, and I think the brother tried to help him so he jumped in too," Wildine shared.
"I tried all I can to do CPR. It didn't work," she added. A neighbor shared that there are lots of children who live in the apartment complex and that the pool is a popular spot for the children. "More kids than adults," the neighbor said.
Authorities shared that they are currently investigating the death of the Joseph children. They are also speaking to witnesses who could have possibly seen the boys getting from the apartment to the swimming pool. Child protective services also removed the deceased boys' four-month-old and one-year-old siblings from the home as they continued their investigation.
As reported by NBC, a witness Marie Fleming shared, "I heard them screaming to call the police, I looked out my bedroom window and I saw them pulling them out of the water." Since the incident, Wildine has set up a GoFundMe page in order to raise money for her sons' funerals.
If you have a news scoop or an interesting story for us, please reach out at (323) 421-7514