Trump calls Pence's response to 'peaceful transfer of power' query during VP debate 'best answer' to Democrats President Donald Trump has picked what he felt was Vice President Mike Pence's best answer during the VP debate earlier this week. Trump praised Pence's response on Wednesday, October 7, after he was asked what he would do should his boss refuse to commit to a peaceful transfer of power if Democratic presidential nominee Joe Biden won the 2020 election.
Trump appeared on Fox News on Thursday, October 8, to discuss his health after testing positive for Covid-19 last week. "And then they talk about we want a peaceful transition of power. Peaceful transition," the President told host Sean Hannity. "Mike Pence's best answer was that answer last night. Peaceful transition? Look what they did. They spent three-and-a-half years trying to terminate a president."
The debate, held at the University of Utah in Salt Lake City, saw moderator Susan Page ask Pence what he would do if Trump refused to accept a "peaceful transfer of power" should he lose on November 3. "Well Susan, first and foremost I think we're going to win this election," Pence responded. "I have every confidence that the same Americans who delivered that historic victory in 2016. They see this president's record... and I think that movement of Americans has only grown stronger over the past four years," he added.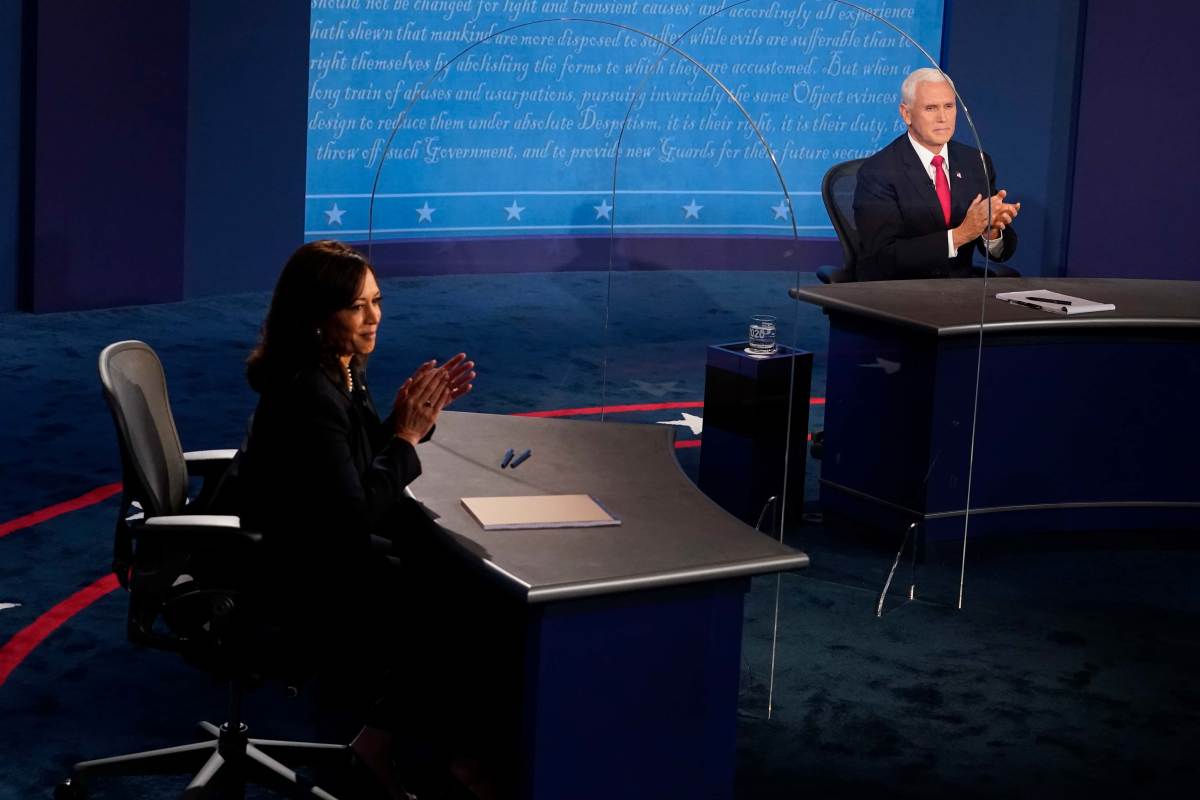 Pence then attacked his Democratic challenger, Sen Kamala Harris, saying her party had spent three years trying to "overturn" the results of the 2016 election. The Vice President also lashed out at the FBI for allegedly spying on the Trump campaign under the Obama administration.
Furthermore, Pence noted how 2016 presidential hopeful Hillary Clinton had called on Biden "not to concede to Trump under any circumstances" earlier this year. "We have a free and fair election, we know we're going to have confidence in it and I believe with all my heart that President Donald Trump's going to be re-elected for four more years," Pence concluded.
When the same question was posed to Sen Harris, she said her campaign wouldn't allow the president to "subvert democracy" after Election Day. Trump, however, hasn't committed to a peaceful transfer of power if he loses the election. "Well, we're going to have to see what happens. You know that," he said at a press briefing at the end of September. "I've been complaining very strongly about the ballots. And the ballots are a disaster."
Trump had previously asserted that vote-by-mail would pave the way for the "greatest rigged election in history" and that proponents of the model were using the Covid-19 pandemic to facilitate a voting scam. In fact, the president has been accelerating his campaign against the integrity of mail-in ballots as Democrat-run states like Michigan and Nevada opt for the distant-voting model in a bid to reduce people's exposure to coronavirus.

On July 30, Trump even suggested that the November election be delayed due to possible voter fraud. "With Universal Mail-In Voting (not Absentee Voting, which is good), 2020 will be the most INACCURATE & FRAUDULENT Election in history. It will be a great embarrassment to the USA. Delay the Election until people can properly, securely and safely vote???" he tweeted.
---
With Universal Mail-In Voting (not Absentee Voting, which is good), 2020 will be the most INACCURATE & FRAUDULENT Election in history. It will be a great embarrassment to the USA. Delay the Election until people can properly, securely and safely vote???

— Donald J. Trump (@realDonaldTrump) July 30, 2020
---