Trump 'cut off mid-sentence by commercial' during live virtual rally interview on Rush Limbaugh's show
When the advertisement concluded, it resumed from where President Trump had been speaking. Many users also complained that Limbaugh's website was not loading for them (Getty Images)
President Donald Trump's virtual rally on Friday, October 9, on Rush Limbaugh's show was "cut off mid-sentence by a commercial" while he was live on the air, according to reports. Trump, during his live interview on the show, appeared to have been interrupted by an advert break when the feed of his rally on NewsTalk1290 station cut to a commercial while the duo was talking about the Republican leader's accomplishments.
When the advertisement concluded, it resumed from where Trump had been speaking. A second commercial interrupted the actor while he was asking Trump questions. Multiple social media users, who were attending the virtual rally, complained about technical issues during the event. For many, Limbaugh's website, on which the event was airing, was not loading.
Journalist Aaron Rupar took to Twitter to write, "For those of you wondering if I'm going to cover Trump's virtual rally on Rush Limbaugh's radio show — I'm trying to, but it appears Limbaugh's website is having trouble right now. I can't get it to load."
The radio host had touted his show calling it "the largest virtual rally in radio history" and the event was described by him as a Make America Great Again (MAGA) rally. The show primarily involved the president asking questions from listeners.
He spoke extensively on various topics, including his coronavirus diagnosis. Trump was tested positive for Covid-19 last week. "I was in not great shape," Trump admitted while talking about his visit to the Walter Reed Medical Center last week.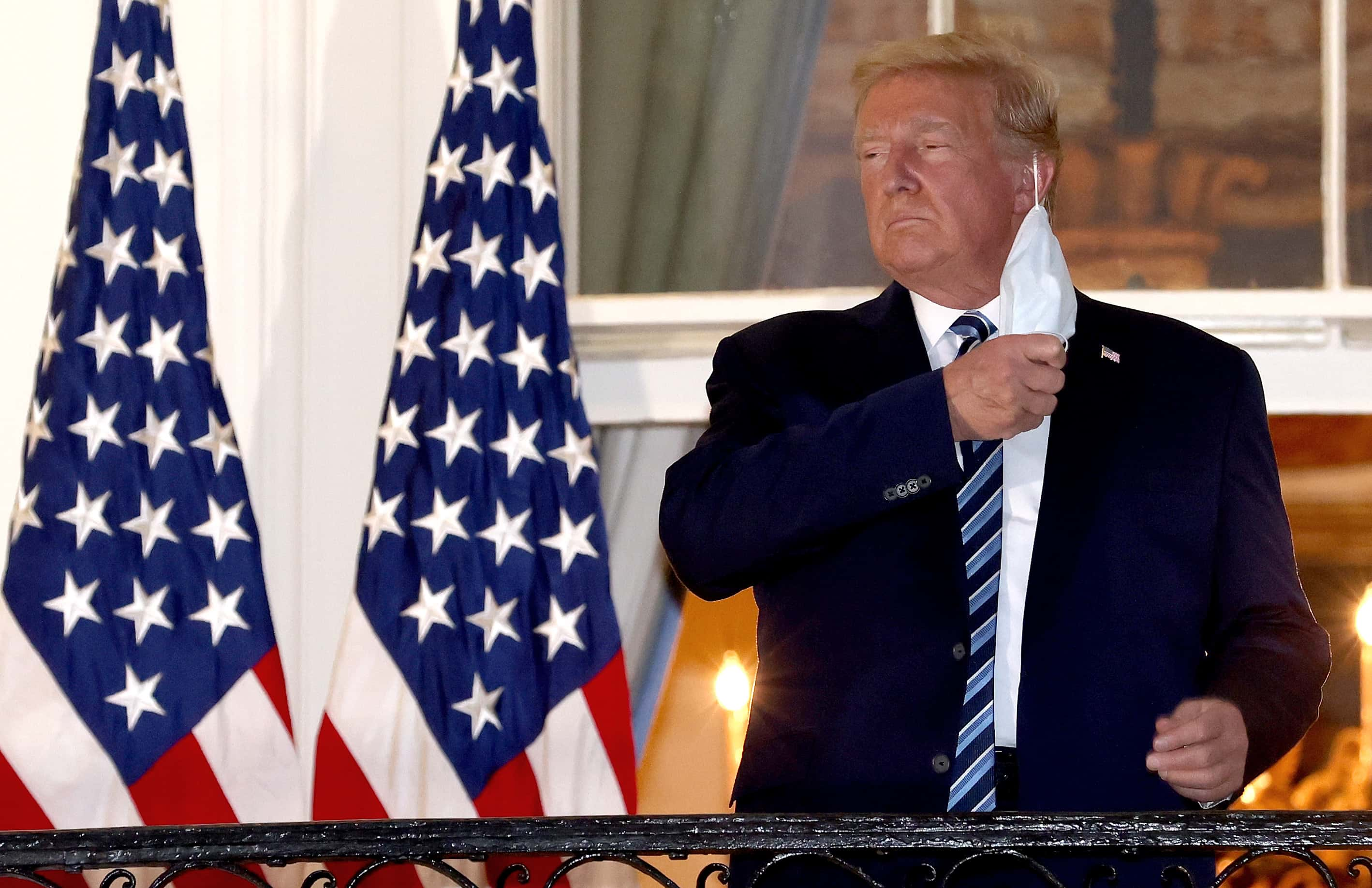 The president reportedly had low oxygen levels after his diagnosis and was flown to the medical center for treatment. The Republican said that now he is not taking any drugs at all. "I'm not taking anything," Trump said. "I'm off any regimen they gave me." But "I might not have recovered at all without the Regeneron cocktail."
Limbaugh, during the show, also played soundbites of Trump's political rival, former vice president Joe Biden, and gave the Republican leader a chance to "debate" him.
The second presidential debate was formally canceled late on Friday after Trump refused to participate in a virtual event. After Trump pulled out of the debate, Biden scheduled his town-hall-style event on ABC for the same night, according to reports. The president, while talking to Fox News last week, had said: "I'm not going to waste my time doing a virtual debate."
The decision of a virtual debate was made days after Trump was tested positive for Covid-19. The Trump campaign suggested that if the president was still contagious, they would instead hold a virtual rally. The campaign has reportedly attempted to shift the date of the second debate to October 22 instead, and are seeking to push back the third debate by another week to October 29.
The proposal, however, has been rejected by Biden's campaign, which is set to hold a virtual rally in light of the cancelation of the second debate. A commission member who helped to create modern televised debates in 1960, Newton N Minow, said: "In seven decades of televised presidential debates, this is the first debate to be canceled. The loser is the American voter." Trump, meanwhile, will resume his signature rally beginning on Monday, October 12, in Florida.