Trump unleashes vicious attack on MSNBC's Nicolle Wallace, calls her a '3rd rate lapdog' for defending Biden President Donald J. Trump launched a scathing attack on MSNBC host Nicolle Wallace, calling her a "3rd rate lapdog" for MSNBC and its owners Comcast.
Wallace, who currently hosts 'Deadline: White House' on MSNBC, served as a panelist on ABC's 'The View' from 2014 to 2015, according to a report by Deadline.
While she has previously served under Republicans -- including President George W. Bush as his White House communications director and as a senior adviser for Senator John McCain's 2008 presidential campaign -- she's now a vocal critic of the Trump administration.
The cable news anchor railed against conservatives and defended Biden on Friday, prompting the president to launch a barrage of insults at her, MSNBC, as well as its parent company Comcast, which he has labeled 'Con'-cast. "She was thrown off The View like a dog, Zero T.V. Personas. Now Wallace is a 3rd rate lapdog for Fake News MSDNC (Concast). Doesn't have what it takes!" Trump tweeted Saturday.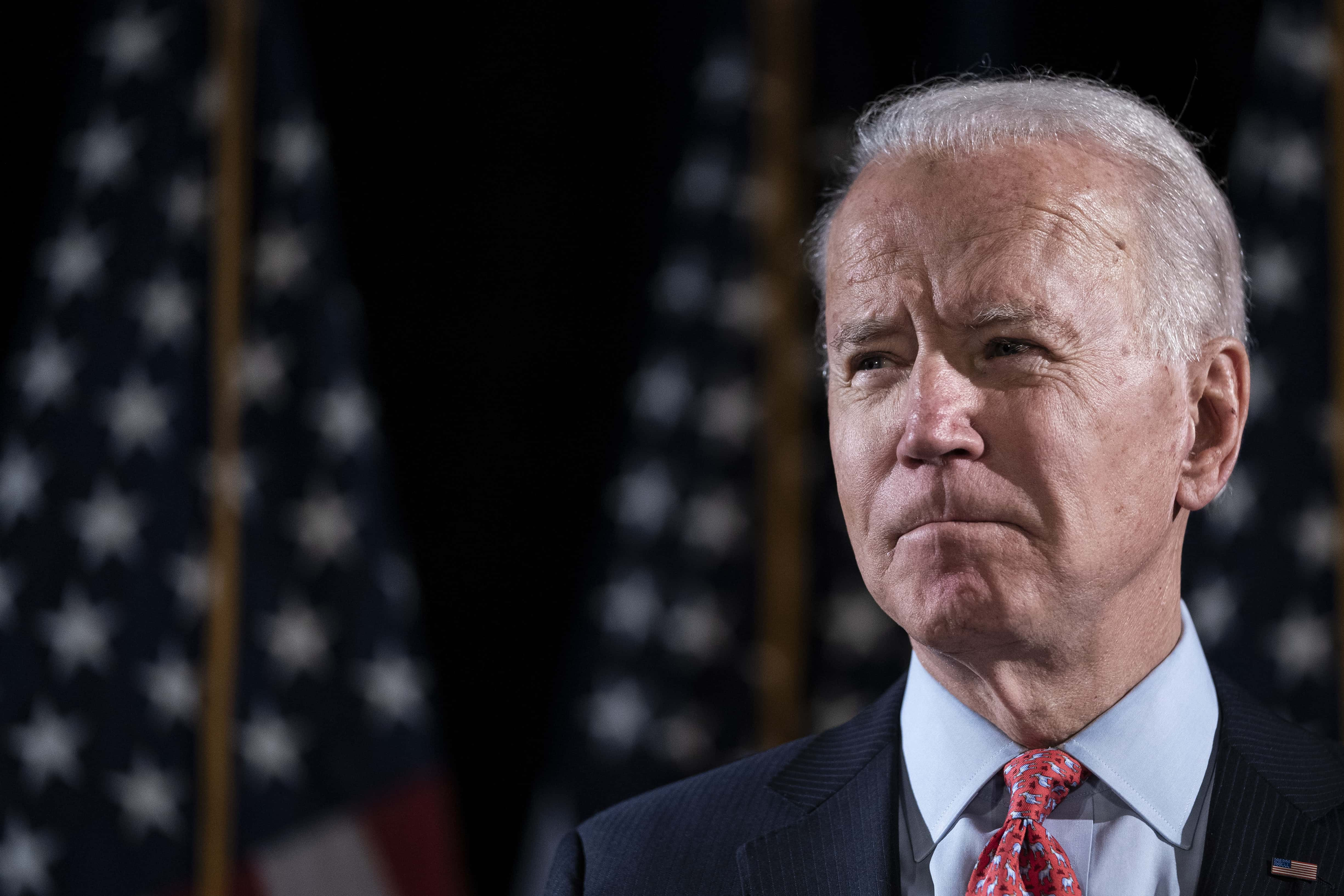 The president's comments came as a response to a tweet by Fox News host Mark Levin, who attacked Wallace for accusing the right of attempting to "smear" the Biden camp.
"Having once been a member of the Republican party, the right isn't running an intellectually honest operation to get to the bottom of whether Tara Reade was victimized. The right is running a smear campaign against Joe Biden," Wallace said during a panel discussion on MSNBC.
The president's tweet went viral before Meghan McCain noticed it and gave her two cents on the issue. "I swear to baby Jesus… all roads lead back to The View," the current conservative co-host of the ABC talk show said.
Wallace became a co-host on The View on season 18 after the show underwent a major overhaul, with the majority of the panel being replaced except Whoopi Goldberg.
However, ratings for season 18 tanked and Wallace wasn't offered to renew her contract after appearing only for one season. In fact, she found out she was being let go through the press.
"I loved the job, I had no plans of quitting. I think I thought that I would learn somewhere other than Variety that I'd been fired," Wallace told Variety back in 2015. "It shattered my naivete about television. Listen, it's all fair. I wasn't wronged by anybody. But I was surprised to learn in the press about their decision not to bring me back."
Wallace expressed her shock as she had no idea she wasn't up to the mark on the daytime talk show.
"I had never had one note from anybody inside the entire organization during the entire season," she added. "No one said a word to me. Maybe I should have seen it coming. Not after a single show, a single Hot Topic, or a single interview. It was like being invisible. But not in an unpleasant way."
Wallace was then offered a decreased role, but she turned it down.
"They asked me to be on The View for one day a week. I felt like if it had been two days a week or enough time to have more of a presence, I'd consider it," she continued. "They weren't interested in negotiating with me. It didn't make sense for me."