Trump blasted after re-election campaign sells anti-abortion 'Baby Lives Matter' onesies imitating BLM logo President Donald Trump's re-election campaign is facing heavy backlash for seemingly mocking the Black Lives Matter movement by selling 'Baby Lives Matter' onesies in the same style in an attempt to highlight its anti-abortion stance. The item, labeled 'limited edition', was originally added to Trump's campaign merchandise in an attempt to promote the March for Life anti-abortion protest in January.
The onesie, white in color, features red lettering in the same style and script used by Black Lives Matter movement. Although the onesies have been available on the Trump campaign's website for $18 for several months now, it sparked outrage recently amid a time when thousands of BLM protesters have taken to the streets across the country to protest George Floyd's death in police custody. Floyd, an unarmed black man, died on May 25 after a police officer, Derek Chauvin, knelt on his neck for over eight minutes.
The onesie description on Trump's official online store reads: "Proudly show you're investing in your baby's future to Make America Great Again with this incredibly soft, boutique-style one-piece". A spokesperson for the Trump campaign confirmed to CNN that the onesies were being sold in support of March for Life.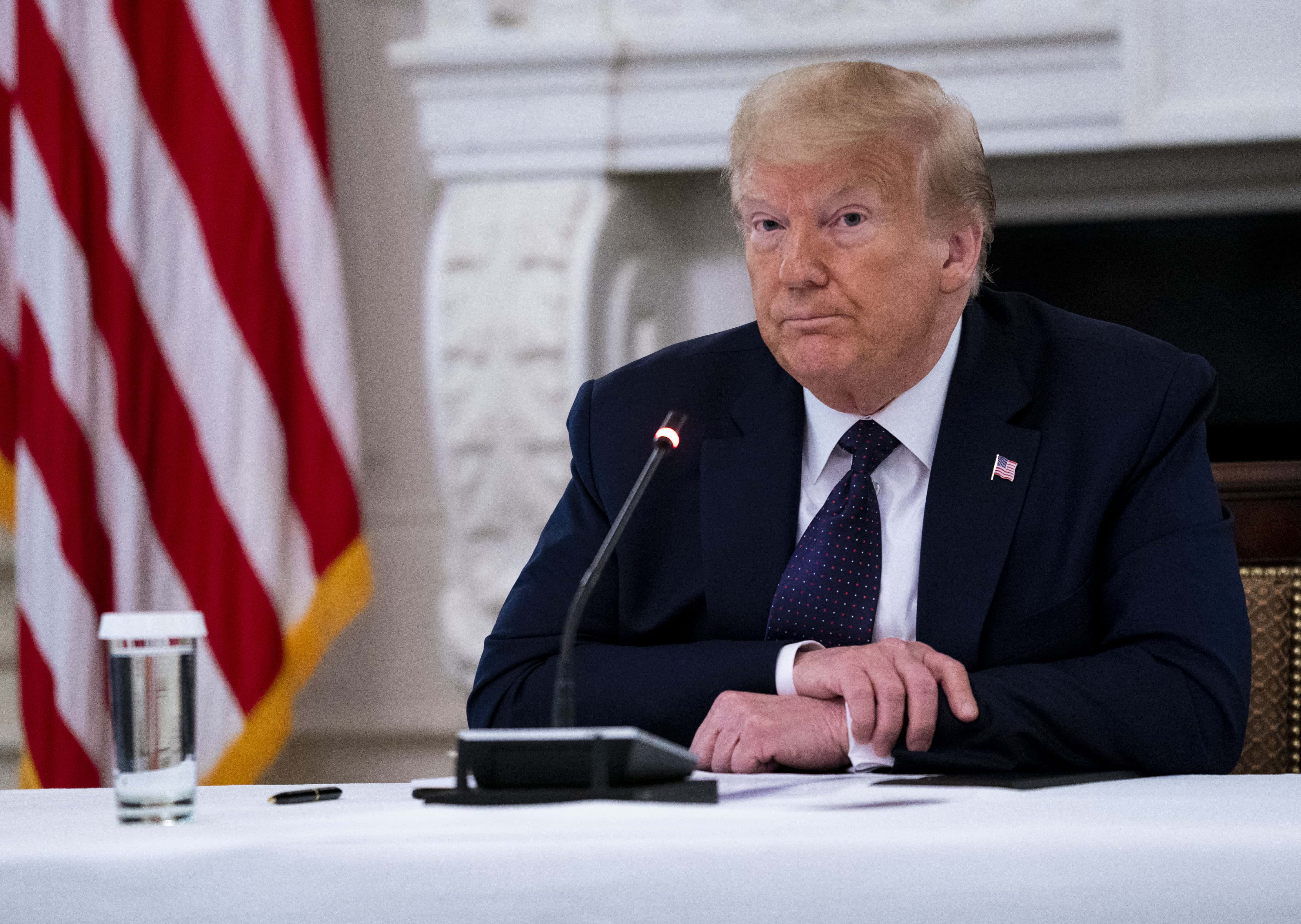 Social media users denounced Trump and his campaign for trying to raise money off the anti-racism movement by "delegitimizing" it.
One Twitter user wrote: "If you thought the Trump Campaign couldn't get any more racist, today they've begun trying to raise money off of 'Black Lives Matters' by delegitimizing it and selling 'Baby Lives Matter' onesies with the same font and style."
While another said: "Baby Lives Matter to @realDonaldTrump and conservatives until they come out of the uterus. Then, especially if the baby is black or brown, they no longer matter to these people."
"The president who once declared 'I am the least racist person there is anywhere in the world' is now selling 'Baby Lives Matter' onesies on his campaign website," a third wrote.
"This may be the most classless act ever by an administration. And that includes Bill Clinton and George W Bush. Way to go, @realDonaldTrump #BabyLivesMatter!!?? wrote another.
One Twitter user referfed to Trump's controversial policy of separating immigrant families at the border. "Trump - 'Baby Lives Matter' except for the ones I have separated from their parents, put in cages or lost," the user wrote.
Trump, in January, became the first American president to attend the annual March for Life in Washington, D.C. since Roe v Wade decision in 1973. The historical decision recognized the constitutional right of a woman to get an abortion and subsequently the procedure was legalized across the nation. Trump, during the January rally, had said: "Unborn children have never had a stronger defender in the White House."
Trump has often touted his anti-abortion policies and has made a statement by appointing conservatives to the federal judiciary, including Supreme Court Justices Brett Kavanaugh and Neil Gorsuch.
The president, in recent weeks, amid the rampant demonstrations has also threatened the Black Lives Matters protesters with violence. The Republican is reportedly being sued by civil rights groups after ordering security forces to clear the way for him so that he could walk up to a church. His order resulted in the forces firing pepper balls and smoke bombs to clear peaceful demonstrators outside the White House.