Trump cancels Jacksonville Rep convention due to Covid-19 but wants schools to reopen if they want their grants
'We can not indefinitely stop 50 million American children from going to school harming their mental, physical and emotional development' President Donald Trump on Thursday, July 23, displayed contradiction in his takes on holding public assemblies in times of the coronavirus pandemic. While he is against holding the Republican National Convention (RNC) in Jacksonville, Florida, he is not so ready when it comes to keeping schools shut.
Trump announced on July 23 that the Jacksonville component of the RNC set to take place in August stands canceled as Covid-19 cases continue to rise across the Sunshine State. The move marked a striking U-turn for the president who had earlier moved the event to Jacksonville from North Carolina after its Democratic Governor Roy Cooper resisted the idea of holding the same in Charlotte, something the GOP had planned long ago.

According to a CNN report that cited sources, Trump kept a close watch on his own partymen as several Republican lawmakers expressed their hesitation in going to Jacksonville amid the pandemic and the president did not want another Tulsa-like disaster just months ahead of the mega election. In June, the president hit his comeback trail in campaigning by holding a rally in Tulsa but the expectations of a massive turnout fell flat and Trump's campaign manager was replaced consequently.
People's safety most important
"I looked at my team and I said the timing for this event is not right. It's just not right with what's been happening," the president said at his coronavirus briefing, adding: "They said 'Sir, we can make this work very easily'... I said there's nothing more important in our country than keeping our people safe, whether it's from the China virus or the radical left mob." More than 144,000 people in the US have died of Covid-19 while more than four million have been affected.
Trump held virtual tele-rallies addressing supporters in a number of states including Wisconsin, Michigan and Arizona over the last weekend. He spoke over the phone for nearly 25 minutes in each case and the events were broadcast live on Facebook. This also marked a shift in the president's campaign after he mocked his presumptive Democratic presidential opponent Joe Biden for campaigning from the basement of his house in Delaware for months.
However, while Trump came up with a 'safety first' approach in holding a pre-election convention, his stand on reopening schools across the nation was still not too clear. He certainly took a revised stand on the issue but was not as definite as he was on canceling the convention. At the same briefing, Trump said public schools should delay reopening in coronavirus hotspots but should fully open if they want to receive billions of dollars in new federal aid.
Trump said the Centers for Disease Control and Prevention (CDC) would come up with new guidance on reopening schools. He had earlier called the existing guideline "very tough & expensive" while Vice President Mike Pence said that the administration did not want the CDC's guidance to be a reason for not reopening the schools.
The president put the onus on local leaders and authorities to take the decision on reopening schools by taking into consideration the safety aspect. He said the decision on delaying the reopening of schools lies with the governors and urged the local leaders to not take political decisions on the matter. He said the health aspects of students, parents and teachers should be kept in focus.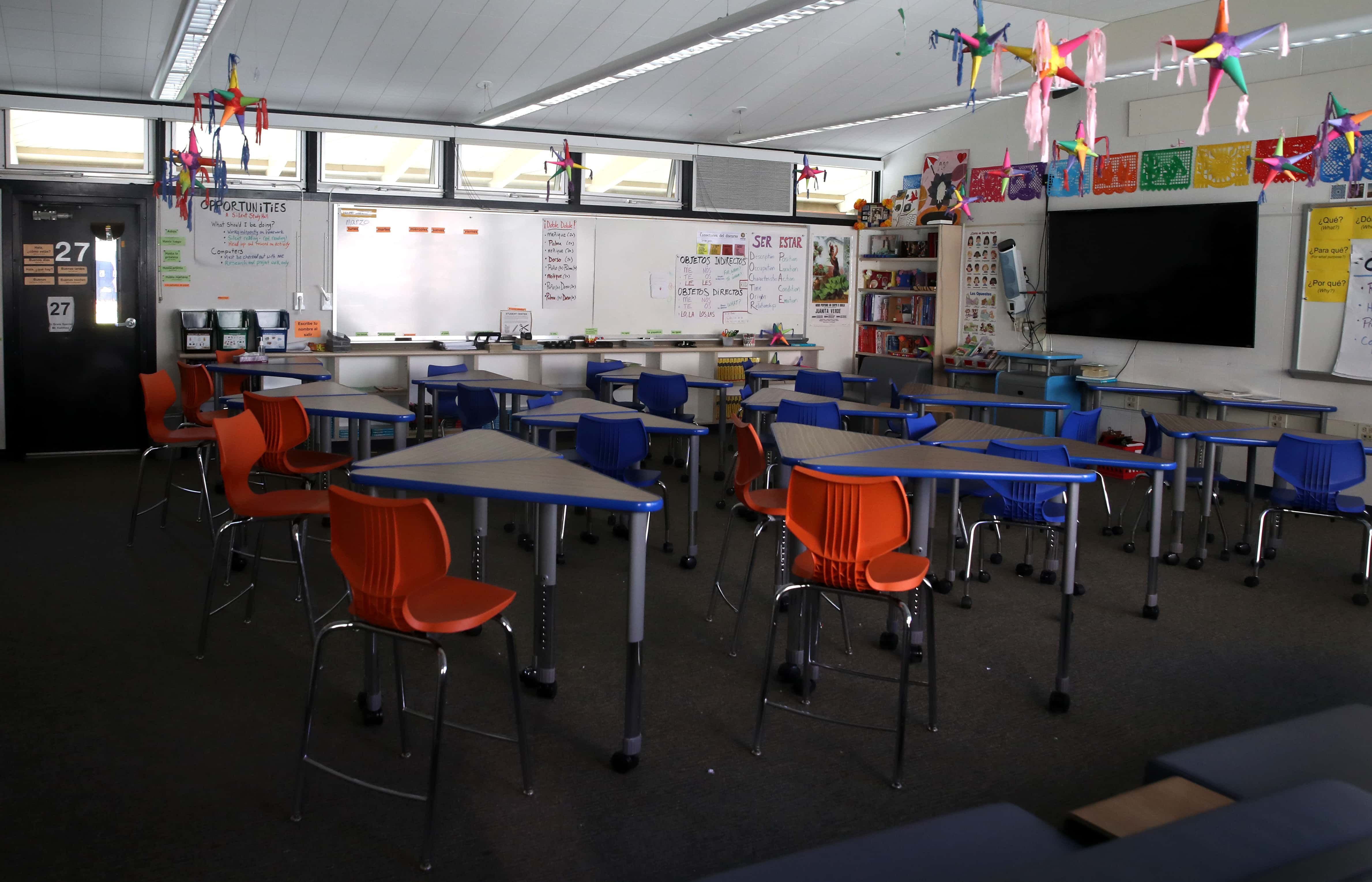 "Schools are an important part of the infrastructure of communities and play a critical role in supporting the whole child, not just their academic achievement," the CDC's new guidance said. It also supported the growing evidence that children are less likely to be sickened by the virus, saying: "As of July 21, 2020, 6.6% of reported Covid-19 cases and less than 0.1% of Covid-19-related deaths are among children and adolescents less than 18 years of age in the United States."
Trump still wants kids to be back in schools
Trump said in his briefing that children have a very strong immune system and also announced that he asked the Congress to provide $105 billion as part of the next coronavirus relief measure. He added that the funds would go to mitigation measures like mask-wearing, having smaller classes, etc. He then said that if the schools do not reopen, the funds could go to the parents to send their children to "public, private, charter, religious or home school of their choice". He emphasized the "key word being choice".
"We can not indefinitely stop 50 million American children from going to school harming their mental, physical and emotional development. Reopening our schools is also critical to ensuring that parents can go to work and provide for their families," Trump said, adding that reopening of schools is also critical for it would provide the parents to return to work which has also been severely disrupted, leaving the economy paralyzed and hurting the president's re-election prospects.
Trump's more decisive decision to cancel the convention but a less clear stand (he certainly wants the children back in classrooms but also does it with caution) when it comes to reopening schools is clear to those who observe him closely.
Is his new campaign manager Bill Stepien making subtle positive changes in Trump's public conduct?
Share this article:
Trump cancels Jacksonville Rep convention due to Covid-19 but wants schools to reopen if they want their grants