Hurricane Ida: emergency numbers, weather details to know as LA prepares for storm On August 23, 2005, Hurricane Katrina battered the Southern US, making it one of the deadliest hurricanes in history. Now, 16 years later, Ida will take a similar path, and is expected to have a similar effect. On August 27, the National Weather Service (NWS) warned Ida would turn into a Category 4 storm before battering the states of Louisiana and Mississippi, possibly by the night of August 28. The news has prompted a slew of evacuations and naturally a handful of memes as well on social media.
This hurricane season has already seen devastation hit a large number of states on the eastern seaboard. Hurricane Henri became the first to batter New England in 30 years but thankfully didn't lead to any deaths. It did however cause severe power outages and damage in the "target-rich" areas of Rhode Island, Massachusetts, and New York. On August 1, we reported on the flooding in Salt Lake City, that left many Twitter users shocked as roads turned to rivers.
RELATED ARTICLES
When will Tropical Storm Ida arrive in US? Here are the regions it could impact
Full list of Hurricane Henri emergency contacts in NYC
The devastation is only expected to get worse with Ida, which has led the NWS to issue a life-threatening storm surge warning in some areas of southeastern Louisiana and coastal Mississippi. On August 27 night, the storm plowed into Cuba, leading to a series of alarming tweets from the NWS. Evacuations in some areas have begun, while others have prepared to be locked indoors for days.
Ida intensifies, states prepare for the worst
The Tropical Storm intensified into a hurricane on August 27, with top winds of 80 mph as it crossed western Cuba. It is expected to make landfall in the US late on August 29, Sunday, with top winds of 140 mph. It is expected to make landfall in Southern Louisiana and Mississippi, before moving through Alabama, Tennessee, and Kentucky. Parts of Arkansas are also expected to be in the path of the hurricane.
"This will be a life-altering storm for those who aren't prepared," National Weather Service meteorologist Benjamin Schott said in a news conference. New Orleans has called for voluntary evacuations, while Louisiana Gov. John Bel Edwards said, "By nightfall tomorrow night, you need to be where you intend to be to ride out the storm." President Joe Biden has approved a federal emergency declaration for Louisiana ahead of the storm, with federal resources expected to reach the state soon. As part of those resources, FEMA will send 150 medical personnel and almost 50 ambulances to the Gulf Coast to assist strained hospitals.
South Florida has also deployed its elite search-and-rescue teams to Louisiana to help with storm recovery. 85 workers from seven public utilities will arrive in the state through Monday, August 30. Many of those in the teams also responded to Hurricane Katrina, according to local10.com. The team includes doctors and structural engineers, who are deploying with all-terrain vehicles, generators, fuel, medical equipment, food, and other supplies.
Emergency numbers to call
For those in Louisiana, here's a key list of all emergency numbers you should know:
Louisiana Disaster Resources: 211 (for food, clothing shelters, special needs, evacuation routes, transportation assistance, crisis counseling, etc.)
Baton Rouge Food Bank: 225-359-9940
Travel information: 511 (road closures, weather conditions)
FEMA: 800-621-3362
National Weather Service: 504-522-7330
Louisiana State Police: 225-754-8500
Louisiana State Fire Marshal: 800-256-5452
Baton Rouge General Hospital: 225-387-7000 (Mid-City), 225-763-4000 (Bluebonnet)
The NOAA has also announced a list of stations that will broadcast emergency information if you don't have internet access. Listeners in and around Alexandria can tune into AM 970 (KSYL) AM 580 / FM 96.9 (KZMZ) FM 93.1 (KQID). People in Baton Rouge can get information from AM 1150 (WJBO) FM 102.5 (WFMF), and those in Crowley can tune into FM 102.9 (KAJN).
Despite preparations, the devastation though is still expected to be severe. When Katrina ripped through the US in 2005, it caused 1,800 deaths even though it was a Category 3 storm. Given that Ida is expected to make landfall as a Category 4 storm, things could be much worse. Strong winds and floods aside, there are also chances of tornadoes, according to some reports. The warnings and news led to a flurry of responses on social media, as many urged residents to take care. Others though saw a lighter side to the news.
Internet dubs Ida 'Katrina 2.0'
One person joked, "Stay safe, Louisiana! This looks like a monster. Happy evacuations are starting now. Also, Alabama is really in the cone. No sharpie necessary." Another person shared a GIF from 'The Simpsons' and tweeted, "All of south Louisiana currently #HurricaneIda." One user jokingly said, "Today's tip: DO NOT GO TO ANYONES HOUSE THIS WEEKEND OFF TINDER. YOU MAY BE THERE TILL DECEMBER. #HurricaneIda."
---
Today's tip : 🗣🗣🗣DO NOT GO TO ANYONES HOUSE THIS WEEKEND OFF TINDER. YOU MAY BE THERE TILL DECEMBER. #HurricaneIda

— DaMnGiññã (@DamnGinah) August 27, 2021
---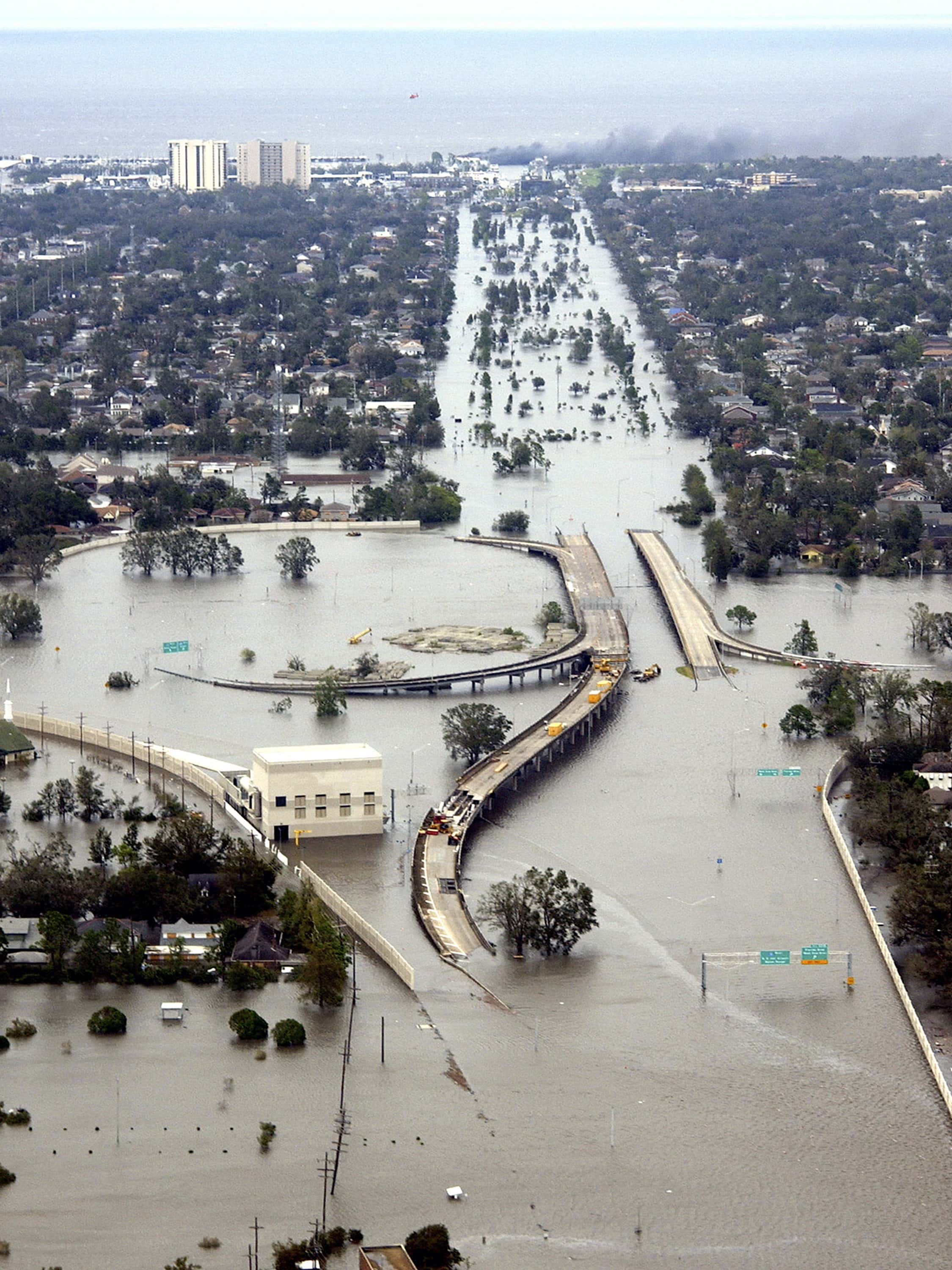 Katrina comparisons also flooded the internet. "This could be really, really bad. It's only two days from now and no one is talking about it. Nothing is certain but the possibility is there for Katrina 2.0 #HurricaneIda," one user said. Another tweeted, "Is Hurricane Katrina trying to have a sweet 16 or something?? #HurricaneIda." Another person said, "It's the fact it's making a landfall on the anniversary of Hurricane Katrina for me. The audacity."
---
It's the fact it's making a landfall on the anniversary of Hurricane Katrina for me. The audacity.

— 🍬 (@Sharabaraaa) August 28, 2021
---
The NWS has warned, "Ida is expected to be an extremely dangerous major hurricane when it approaches the northern Gulf coast on Sunday." If you can leave, you should. If not, please take all necessary precautions and prepare to remain indoors as long as the warning is in effect. Ida is expected to reach Kentucky by Wednesday, September 1. Please follow the NWS for the latest information and warnings.