'The Trial of the Chicago 7': How to make Molotov cocktail? The truth behind Jerry Rubin's lesson for protesters Spoilers for 'The Trial of the Chicago 7'
A year of bloodshed and heartbreak, 1968 will forever be etched in the minds of Americans. Martin Luther King Jr was gunned down by an assassin in Memphis, Robert F Kennedy was shot and killed in Los Angeles. The Vietnam War was at its height with over 30,000 American casualties and 1,000 more US troops killed each month.
Amid all the mayhem, eight activists — Tom Hayden (Eddie Redmayne) and Rennie Davis (Alex Sharp) of the Students for a Democratic Society, counter-culture Yippies Abbie Hoffman (Sacha Baron Cohen) and Jerry Rubin (Jeremy Strong), MOBE organizers David Dellinger (John Carroll Lynch), John Froines (Daniel Flaherty), and Lee Weiner (Noah Robbins), and Black Panther Party Chairman Bobby Seale (Yahya Abdul-Mateen II) — are put on trial for conspiring to incite a riot outside the Democratic Convention.
Aaron Sorkin's masterpiece goes on to depict one of the most notorious trials in history but before we get to that, one of the early scenes in the film portrays Rubin teaching protesters how to make a Molotov cocktail. "It's named after the Russian commissar Vyacheslav Mikhailovich Molotov," he begins. "You start with a glass bottle. You fill it up halfway with gasoline and motor oil. You pack some Styrofoam, and now your cherry bomb. Some chewing gum around the top... and a fuse." The scene then shifts to two men tossing off Molotov cocktails at the US Army and US Air Force Recruiting Center.
What's the truth behind that scene? Did Jerry Rubin — one of the co-founders of the Youth International Party (YIP), whose members were referred to as Yippies — really teach protesters how to make a Molotov cocktail? As we put on our detective glasses, here's a look at what really happened.
In his book 'DO IT!: Scenarios of the Revolution', he penned down his life stories. Although he mentions nothing about teaching it, he does talk about how Mayor Richard J Dale — who he refers to as D**k Daley — ordered police to shoot or kill anyone with a Molotov cocktail in their hands:
"D**k Daley went on national TV and said, 'I have conferred with the superintendent of police this morning. I said to him very emphatically and very definitely that an order be issued by him immediately and under his signature to shoot to kill any arsonist or anyone with a Molotov cocktail in his hand in Chicago because they're potential murderers, and to issue a police order to shoot to maim or cripple anyone looting any stores in our city.'
Shoot to kill!
Maim!
Cripple!
Yippie was flying high."
He also wrote:
"And we were motherf***ing bad. We were dirty, smelly, grimy, foul, loud, dope-crazed, hell-bent and leather-jacketed. We were a public display of filth and shabbiness, living in-the-flesh rejects of middle-class standards. We pissed and shit and fucked in public; we crossed streets on red rights; and we opened Coke bottles with our teeth. We were constantly stoned or tripping on every drug known to man. ... Yippies set fires in garbage cans, knocked them into the streets, set off fire alarms, disrupted traffic, broke windows with rocks, created chaos in a hundred different directions. Police cars zoomed after us. We'd hit the ground, lying low, not making a sound until the cars passed by. Police cars caught alone were wiped out with rocks."
An account titled "The Chicago Eight Conspiracy Trial" by Professor Douglas O Linder describes the riots and suggests that the Chicago Seven did have Molotov cocktails among the protesters and even threw it at the cops:
Convention week violence peaked on Wednesday, August 28. The day began with Abbie Hoffman being arrested while having breakfast and charged with public indecency for having written the word "F**k" on his forehead. (Hoffman said he did so to discourage the press from photographing him.) In the afternoon, Dellinger, Seale, Davis, and Hayden addressed 10,000 to 15,000 demonstrators at the bandshell in Grant Park, opposite the Convention's headquarters hotel, the Conrad Hilton.
Tom Hayden allegedly told the audience: "Make sure that if blood is going to flow, let it flow all over the city. If we're going to be disrupted and violated, let the whole stinking city be disrupted. I'll see you in the streets!" Around 3 pm, some people in the crowd lowered an American flag from a flagpole and attempted to raise a red flag in its place. When the police moved in to retrieve the American flag, Jerry Rubin yelled "Kill the pigs! Kill the cops!" In another incident, Rennie Davis was clubbed into unconsciousness, taken to a hospital, then covered with a sheet and moved from room to room in a successful effort to foil police who planned to arrest Davis during a search of the hospital.
Froines allegedly said that the demonstrators needed more ammunition to use against the police. Weiner reportedly then suggested Molotov cocktails, adding that a good tactic might be to pick a target in the Loop and bomb it. Weiner told Bock and others to get the bottles, sand, rags, and gasoline necessary to make the Molotov cocktails.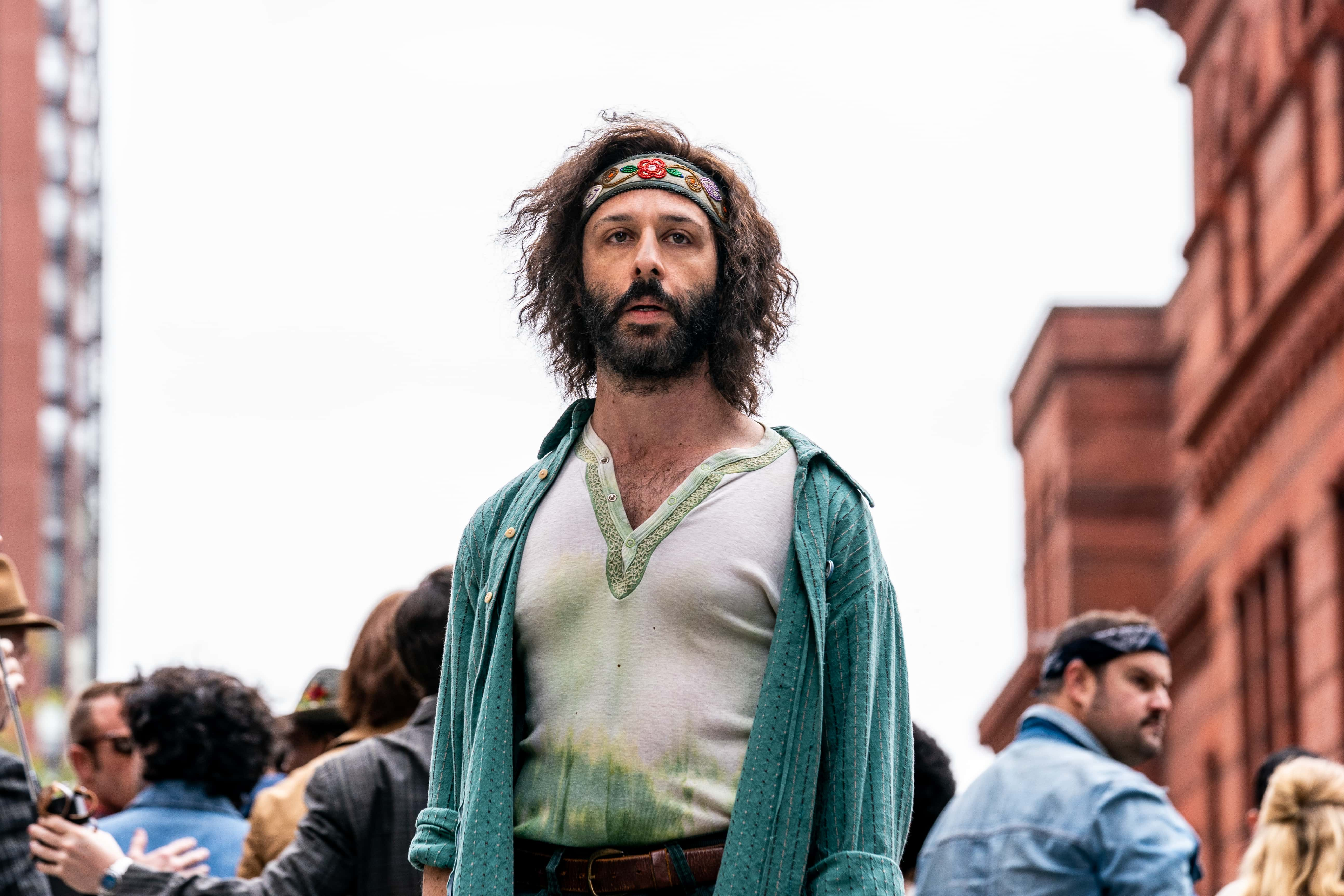 "It was a watershed year," Laurie Rubin — who photographed trial evidence which partially led to the Chicago Seven being convicted — said as per an ABC7 Chicago report. "First there was the Martin Luther King assassination, then the Robert Kennedy assassination, there was Woodstock." Of the group, he said, "Chicago 7, this was not riff-raff..." He continued, "Half of them came from major universities. They were well educated, they came from middle-class families, most of them. I remember some of the antics being in the newspaper, the pig and Jerry Rubin and Abbie Hoffman being very disrespectful."
At the end of the trial, the group was found to be innocent in the conspiracy but declared guilty of crossing state lines to incite a riot on the basis of illegally obtained evidence. "There was mace which was made out of a tin can full of concrete," Rubin said. "It was a weapon you would throw around. There was a Molotov cocktail and a box that contained a nail clipper and some random nails."
To conclude all the reports, it's clear that not just Jerry, but the entire group might have known about Molotov cocktails being tossed at the authorities. Take that scene in the movie when lawyer William Kunstler (Mark Rylance) asks Jerry when he suggests he could take the stand, ​"Mr Rubin, you ever taught a classroom how to make a bomb?" and he casually retorts back, "Man, eighth graders are taught how Oppenheimer made a bomb." Kunstler snaps back, "Not one you can build with materials from Woolworth's." Isn't that proof enough?
Nonetheless, there's no document explicitly saying Jerry taught it to the protesters. The makers might have taken some fictional liberty, but it seems to be quite close to reality.
​'​​​The Trial of the Chicago 7' will start streaming on Netflix this October 16, 2020.