LGBT+ organization calls for Sarah Sanders' resignation over transgender military ban 'misinformation' GLAAD has urged White House Press Secretary Sarah Sanders to resign over her comments on President Trump's transgender military ban.
Ever since the Mueller report was released on Thursday, there have been increasing calls for Sanders' resignation after it was found she had allegedly misled reporters about why Trump fired disgraced former FBI director James Comey, Pink News reports.
Sanders reportedly admitted she had lied to reporters saying that "countless" FBI agents had lost confidence in him, which eventually led to his firing.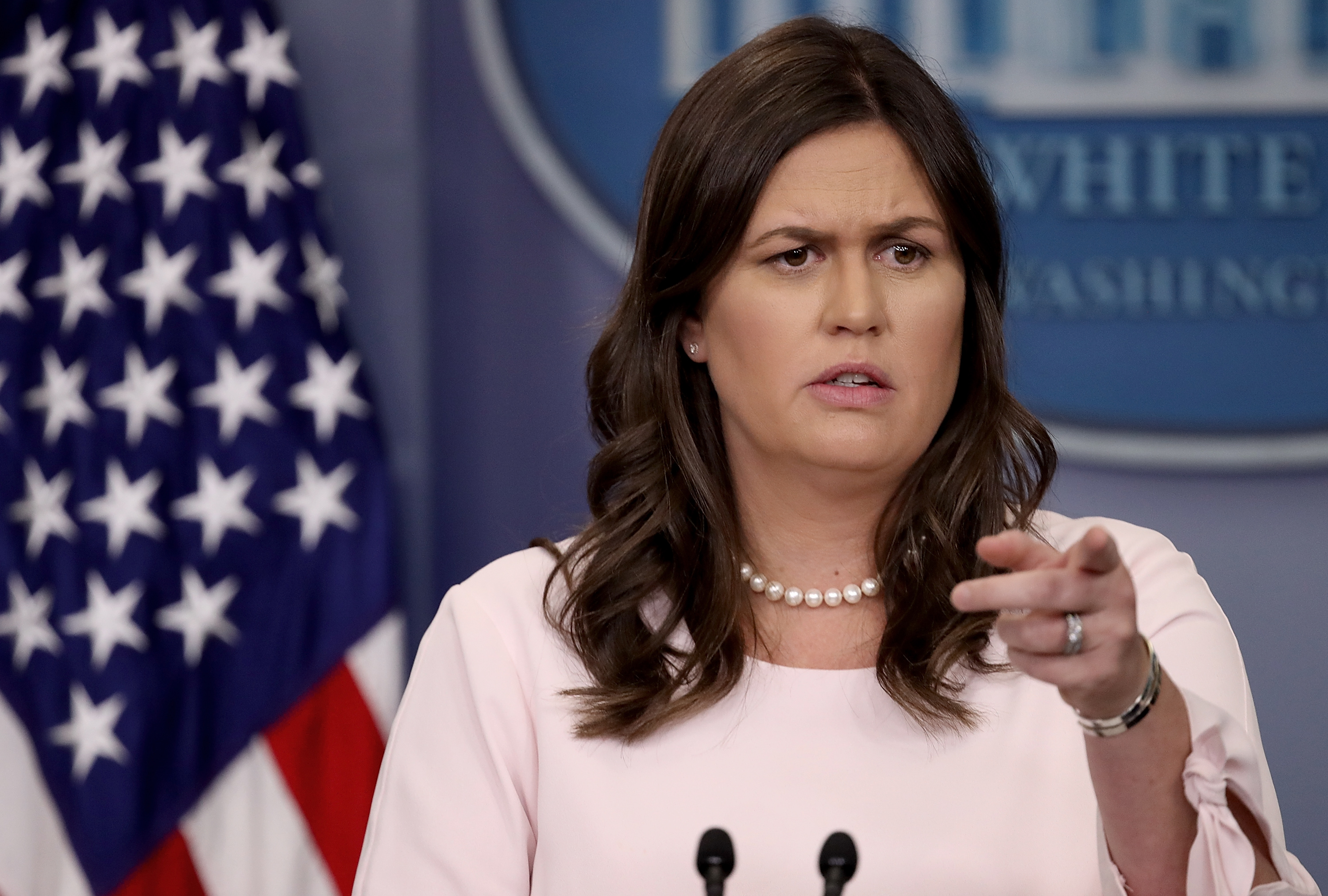 GLAAD joined calls for Sanders to be removed from the White House in her role as press secretary, tweeting a link to a video showing Sanders responding to questions thrown by reporters regarding the trans military ban when it was first announced by Trump.
GLAAD said in a series of tweets: "The White House Press Secretary's role is to keep the public informed about the most powerful office in the world. The position shouldn't be held by someone who lies to the press. When Trump first tweeted about his ban on transgender service members, @PressSec spread misinformation about the ban without batting an eye. @PressSec – it's time for you to turn in your resignation."
In the clip, Sanders said: "He's also voiced that this is a very expensive and disruptive policy and based on consultation that he's had with his national security team came to the conclusion that it erodes military readiness and unit cohesion and made the decision based on that."
The White House press secretary was heavily ridiculed after she claimed high-level military officials had supported the proposed ban, which has been denounced by a variety of trans activist groups including GLAAD and the ACLU.
Reports said the service chiefs of the Army, Air Force, Navy and Marine Corps all said at the time that they had not received reports of issues around transgender service members before the ban.
Just days before the ban came into effect, House Speaker Nancy Pelosi called it "an act of cruelty." That said, about 13,700 people are estimated to lose their jobs as a result of the decision, per the Palm Center.
In a conversation with Advocate, Gillian Branstetter, media relations manager for the National Center for Transgender Equality, said, "The military is the largest employer in the nation and, as the USTS found, transgender people are twice as likely to have served in the Armed Forces as the general population."
The military is reportedly thought to be the single largest employer of trans people today, with a 2015 US Trans Survey (USTS) claiming about 18 percent of all trans people have served in the military.
Share this article:
Trans activist group GLAAD joins calls remove White House Press Secretary Sarah Sanders resignation