'Tracking a Killer' Full Cast List: Meet Laurie Fortier, Jane Dillon, and rest of the stars of Lifetime murder mystery 'Tracking a Killer' centers around how young Haley's (Jane Dillon) life goes off track after her friend Abby's mysterious death. Haley who has had issues with anger management after her father's death becomes a suspect, who is an easy target to blame for Abby's death. She even gets placed under house arrest. However, Haley's mother (Laurie Fortier) is convinced of her daughter's innocence and must work against the clock to prove it.
'Tracking a Killer' was formerly known as 'Fatal Frenemies'. Let's now meet the cast of the film which gives being on the run, a whole new meaning.
READ MORE
'Dangerous Medicine' Full Cast List: Meet Leann Van Mol, Kerry Fager and rest of the cast of Lifetime's medical drama
'Burning Little Lies' Full Cast List: Meet Annika Foster, Ashlynn Yennie and rest of the stars on Lifetime's thriller
Laurie Fortier as Michelle
Fortier who has been a familar face on film and television for over two decades now, is something of a Lifetime channel regular. She has appeared in several Lifetime movies including 'Into the Arms of Danger', 'In Bed with a Killer', 'Erasing His Dark Past' and 'My Mom's Darkest Secrets'. Fortier is known for her television work on 'Running the Halls', 'Push' and 'Hemlock Grove'
She has also had guest roles on several popular television shows such as 'CSI', 'Hawaii Five-O' and 'Castle'. Besides this she is also known for her roles in films such as 'To Gillian on Her 37th Birthday' and 'The In Crowd'.
Jane Dillon as Haley
Jane Dillon stars as Haley an angst-ridden teenager, who struggles to keep her anger in check after the loss of her father in 'Tracking a Killer'. One thing that provides Jane some solace is running. But soon even that comfort is taken away from her when the murder of her running mate and friend Abby is pinned on her. This is a breakout role for young Jane Dillon.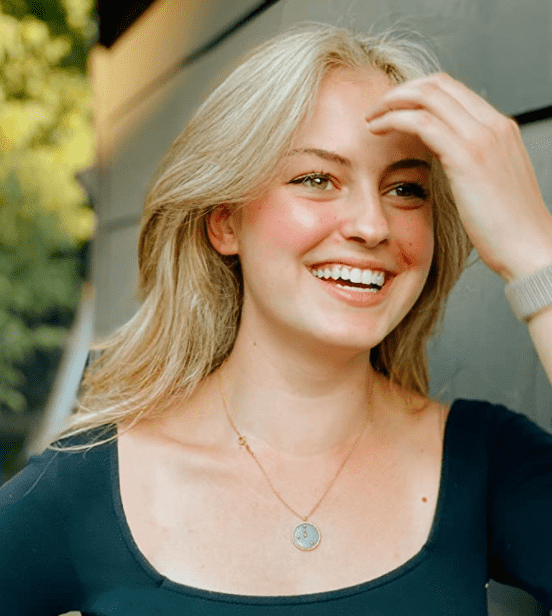 Sahara Ale as Elaina
Sahara Ale who plays Haley's running mate and frenemy Elaina, prior to 'Tracking a Killer' is known for her roles in films such as 'The Starter Marriage' and 'Run Hide Fight', a film which focusses on how a group of classmates fight for their survival against live-streaming school shooters.
Ashton Leigh as Brooke
Multi-talented Ashton Leigh is not just an actor but is also proficient when it comes to performing stunts and is a voiceover artist as well. She also holds a degree in 'International Business' and got her start in the entertainment industry from a young age, due to being a part of the pageant circuit. Ashton Leigh in 'Tracking a Killer' plays a mother who will go to any extent to prevent her daughter from paying for her mistakes.
Who are the other stars?
The other stars of 'Tracking a Killer' include Huntington Daly, Trianna Browne and Michael Wagemann.
Creators
The film is written by Richard Switzer who also wrote the film in collaboration with Erin Murphy West. You can catch 'Tracking a Killer' on Lifetime Movies on Friday, May 21 at 8/7c. Catch the trailer of the film, formerly titled 'Fatal Frenemies,' below.