Tokyo Paralympics: Shot putter Scot Severn fought paralyzing lightning strike to aim for gold Paralympics shot putter Scot Severn is hoping to secure yet another podium finish at the Tokyo 2020 Games. The American athlete was paralyzed from the waist down after being struck by lightning while serving in the U.S. Army Reserves and went on to forge his own path to global success.
Severn first represented the United States at the 2008 Summer Paralympics in Beijing, participating in the shot put and discus throw events. He enjoyed Paralympic success four years later at the 2012 Games in London, where he threw a distance of 8.26 to claim the bronze medal in the shot put. That said, Severn has also won two World title medals, both in the shot put and both silver, in Lyon in 2013 and Doha in 2015. The following year, he took home the silver medal at the 2016 Rio Summer Paralympics. The specially-abled athlete is now looking to win gold this year in Tokyo.
RELATED ARTICLES
Tokyo Paralympics: How Lex Gillette never let the loss of sight keep him away from his track dream
Tokyo Paralympics: How fitness innovator Josh Cinnamo became an Olympian in his 40s
It's worth noting that the Caro resident was already thinking about the 2020 Games the day after he won the silver in Rio De Janeiro. "I was in the gym today, actually," Severn told The Advertiser the day after he took second place in the shot put (F53 division) with his best finish. "(Winning silver) put a little bitter taste in my mouth, and gave me a little more motivation and drive to try and go get it in another four years."
Last year, Severn primarily focused on weight training at home during the Covid-19 pandemic. He also practiced throwing in his back garden, noting that he gained strength during that time but his technique may have suffered. "I can still do all the strength stuff. I'm probably stronger than I was when I was younger. But I'm not fast. Speed comes into play. You can't just muscle the shot put out there. You've got to have technique and speed also," he said, as quoted by the International Paralympics Committee (IPC).
Struck by lightning
Severn grew up in the village of Unionville, Michigan, and graduated from Unionville-Sebewaing High School in 1986. He joined the US Army Reserves after completing high school. In August 1989, while on duty at Camp Grayling, Severn was struck by a bolt of lightning. The jolt is set to have flung the 6-foot-2 serviceman a whopping 40 feet and left him with severe internal and external injuries. As a result, he was left paralyzed from the waist down — an incomplete quadriplegic who has to use a wheelchair for daily activities.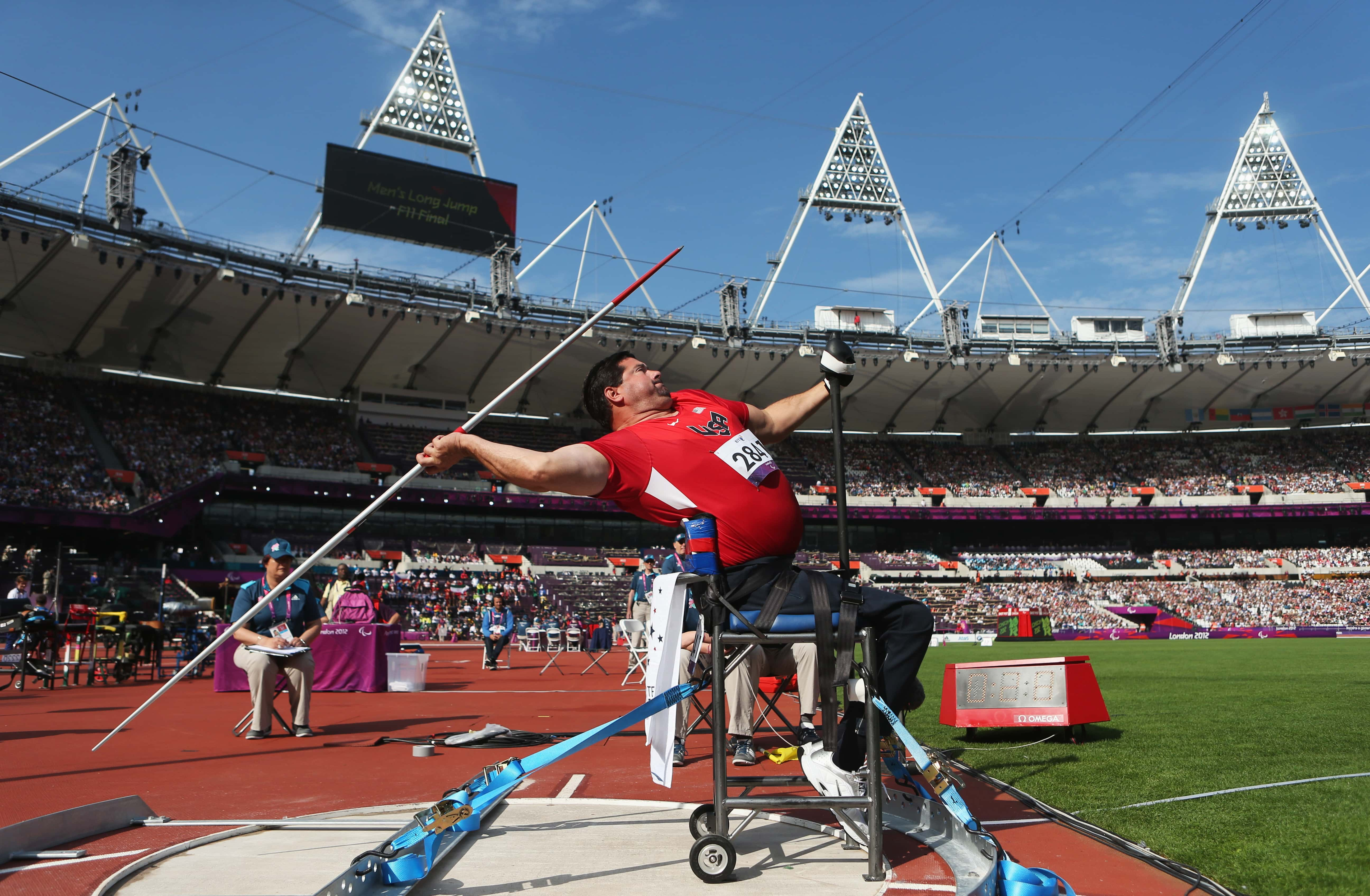 Severn took a 14-year hiatus from sports following the lightning strike. He eventually found a passion for wheelchair rugby, and later for several track and field sports. "It was one of those cases where the sport chose me," he said in 2016. "I chose rugby but the field chose me, and it turns out that's what I was best at and sometimes that's what you have to take if you want to take it to a higher level."
At the age of 53, many would consider him older in the world of sports, but Severn has talked about competing in the 2024 Paralympics as well if his body holds up. "The one thing about field throwers is you can do it when you're older," Severn commented, adding, "as long as you keep yourself in shape and keep practicing."
Severn is married to his wife Brenda Severn and the couple has three kids, each of whom attended Caro High School. Daughter Nicole played for the Tigers' bowling and tennis teams, while sons Kyle and Colton played for the Caro junior varsity football team.
Share this article:
Tokyo Paralympics Shot putter Scot Severn fought paralyzing lightning strike to aim for gold