Will Tiger Woods get addicted to pills again? Family 'concerned' as golfer faces months of 'drugs in recovery'
Heavy-duty painkillers, anesthesia, and sedatives have been administered already for Tiger's operations — and he is now facing many more months of them, a source close to the family said Tiger Woods may be out of the woods after his life-threatening accident but he continues to make headlines. The ace golfer is now on what looks like a long road to recovery and is set to face a "potentially huge problem", according to a source who spoke to The Sun. Currently, in rehab, Woods has what the source called a "deep-seated" issue with prescription drugs. His relatives are worried about the star getting hooked to the pills that he needs to take as part of his recovery process.
Woods suffered major injuries that included fractures to his tibia and fibula. A metal rod was inserted in his tibia with screws and pins to stabilize his foot and ankle. The 15-time Major winner was involved in a ghastly crash where his SUV rolled over near Los Angeles. The site added that he was described as "awake and responsive" after undergoing a long surgical procedure on his lower leg and ankle.
The day before the crash, Woods was reportedly giving golf lessons to former NBA legend Dwyane Wade and comedian David Spade at Rolling Hills Country Club in Los Angeles.
RELATED ARTICLES
Tiger Woods near-fatal car accident: A timeline of the events that led to the horrific roll-over crash
Was Tiger Woods drunk driving? A look at his past DUI arrest, controversies and an indefinite future in golf
What are Tiger Woods's relatives saying?
One of the sources added: "Heavy-duty painkillers, anesthesia, and sedatives have been administered already for Tiger's operations — and he is now facing many more months of them. There is a real fear of him being exposed to these drugs in recovery, then leading him back to a place of addiction. It's a deeply concerning time."
Woods had reportedly checked himself into rehab in 2017 for addiction to prescription painkillers while battling a custody claim for his two children with his ex-wife Elin Nordegren, according to a report by Telegraph.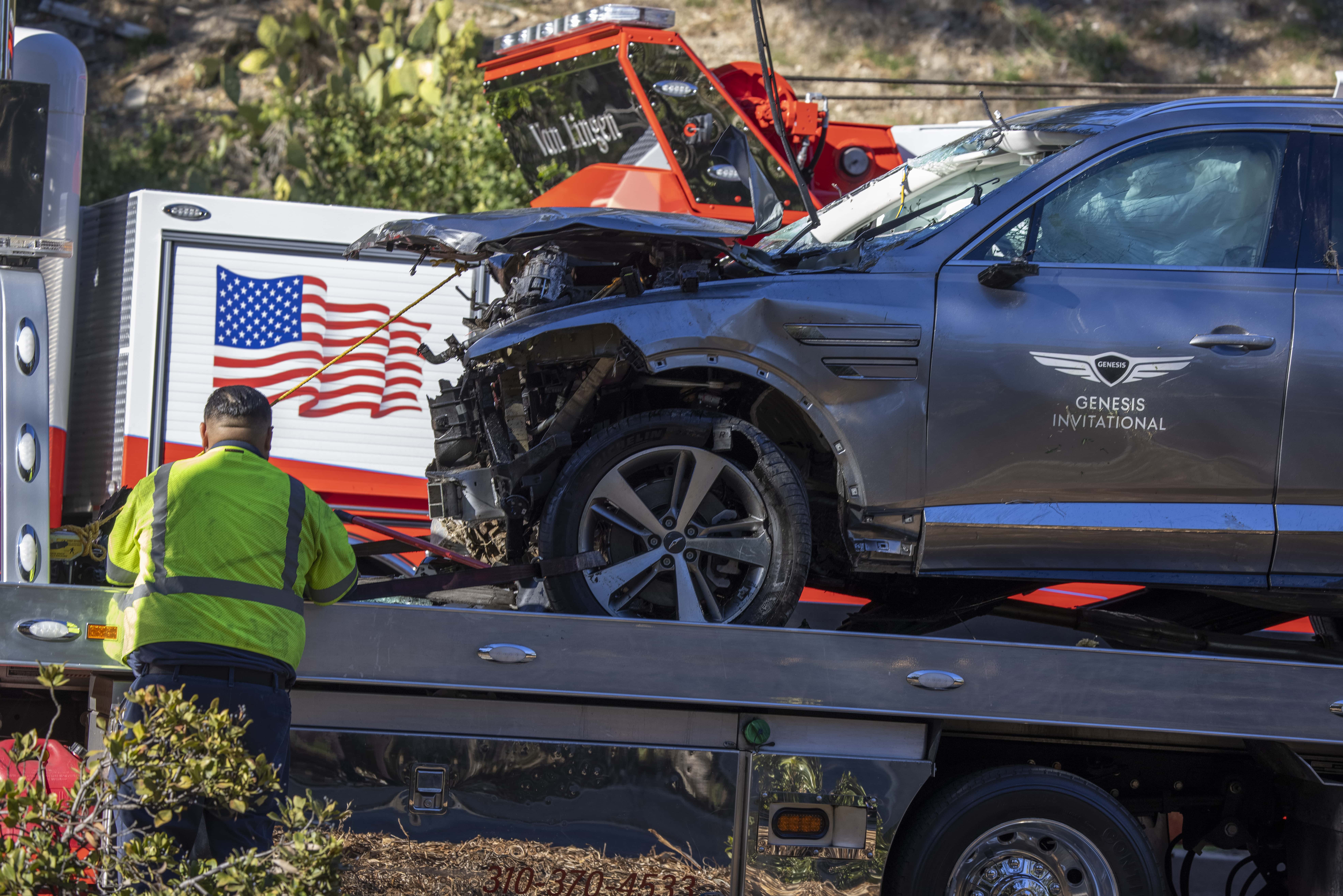 The source also said Woods' ex-wife, Elin Nordegren, was ready to help him get back on his feet. "Elin knows that she will play a significant role in protecting the kids and aiding her ex-husband to recover. That is the type of woman she is. She cares deeply that the children have a strong connection and family unit, including Tiger. This will be tough for her."
Woods was not under the influence of alcohol
The crash was termed purely an accident and no charges were considered against Woods. Talking during a Q&A session on Facebook, Alex Villanueva, the Los Angeles County Sheriff said there was no evidence of impairment. "He was lucid, no odor of alcohol, no evidence of any medication, narcotics or anything like that. That was not a concern so no field sobriety test and no drug expert needed to respond."
He also added there would be no charges: "No. A reckless driving charge has a lot of elements to it. This was purely an accident." According to Deputy Sheriff Carlos Gonzalez, who spoke to Woods moments after the crash, the seatbelt and the airbags were crucial in saving his life.
"He's very fortunate he could get out of this alive," he said. "When I arrived on the scene Mr Woods was in the driver's seat. He was able to speak to me. He seemed calm and lucid. I kept Mr Woods calm until the LA County fire department arrived on the scene.
Share this article:
Will Tiger Woods get addicted to pills again? Family 'concerned' as golfer faces months of 'drugs in recovery'