'Silver Landings': Mandy Moore jokes her new studio album was born out of jealousy with husband Taylor Goldsmith Back in 1999, a young singer by the name of Mandy Moore hit the scene with 'Candy' and shot to fame as one of the top pop stars of that decade. And now, 20 years later, she's set to make a comeback to her musical roots with 'Silver Landings', her new studio album.
After her success with music, Moore opted to try her hand at acting and gained instant recognition after starring in movies like 'A Walk to Remember' in 2002, and sealed the deal with her role as Rebecca on the ongoing series 'This Is Us'.
Now, most fans associate the name Mandy Moore with acting. But for many 90s kids who grew up with pop music, Moore will always be remembered for some of her classic pop tunes. So naturally, her album's announcement has gotten a lot of fans excited. But what prompted the singer to make the choice to return?
According to to Moore, it was all about timing.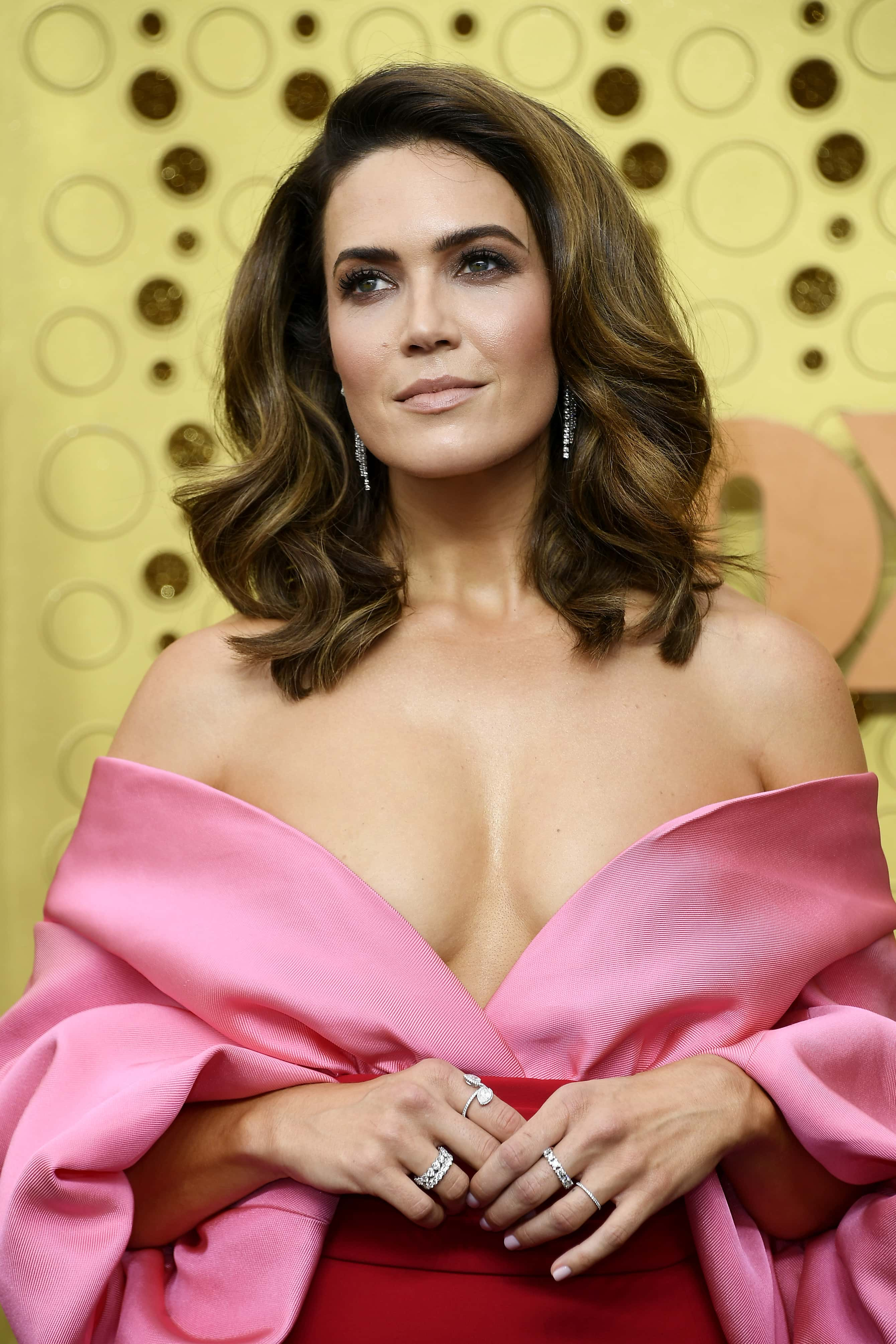 In the years since her debut, Moore has shifted labels a few times, usually due to creative differences stemming from her desire to have complete control of her music as opposed to her earliest albums where she was forced to fit into the 'bubblegum pop' in order to sell more records. She has often spoken about how disappointing she found her earlier work - even going as far as refunding an unhappy fan who bought one of her albums - but says she has since changed her outlook on the music that made her famous.
In a recent interview Moore said, "There are creative choices that I definitely wouldn't make as a 35-year-old woman. I can kind of roll my eyes at some of the song choices that I had absolutely no say in. I was a f—ing 15-year-old kid from Orlando who got discovered and signed a record deal when I was a freshman in high school. But I don't want to malign how I started and where I came from, because that sweet 15-year-old who didn't know any better is still living inside of me, and she is a huge reason, if not the reason, that I'm still able to do what I love to do."
And with the new record, the singer has taken back her voice to talk about the painful experiences she has been through over the last 11 years - including label changes and a divorce - while also making a clear statement about moving forward.
Moore began working on 'Silver Landings' while married to Ryan Adams and announced they would be collaborating on the album. But in 2016, just as her acting career was reaching new heights with 'This Is Us' and she was all ready to make her return to the stage as her marriage to Adams, ended.
But Moore did not let that derail her album - or her life. She teamed up with her current husband Taylor Goldsmith, the lead singer of Dawes, and waited for the perfect moment - when both 'This Is Us' and Dawes were on a break - to be able to take the time to work on and release her album.
Speaking about finding the motivation to return to music, Moore said, "What's really motivated me to get back to music for the last decade is how much I love performing live, and making a record as a conduit to getting back on stage...I've questioned whether music was meant to be part of my next chapter or was behind me. It took being the last five years of being in a relationship with someone like Taylor and having this constant stream of music being this through-line that we share in our life." She continued, "We'll start our day and he'll have coffee and go right to the piano, and that is nothing short of inspiring, having that constantly in my life and in my ears."
But what really sparked the fire was a bit of healthy jealousy! "I remember early on, when we first started dating, going on the road and watching him play every night, feeling this jealousy burning inside me: I know how to do that. I've done that before!"
'Silver Landings' is set to release March 6, 2020. Moore's North American tour begins on March 20.