'The Voice' season 15: After Mari Jones' elimination, fans say people are voting for their favorite coach 'The Voice' recently revealed its Top 8 contenders and fans aren't in favor of the decision.
On Tuesday night, the series revealed who the Top 8 contestants were after Monday night's Fan Night performance where contestants had to sing songs chosen by fans. The coaches were left with no saves or steals which as a results left the end results only at the hand of the viewers.
After the results were announced, it was revealed that most of the contestants from Blake Shelton's team were saved. Overall, out of 6 contestants in Team Blake, five advanced to the Top 8, and the other three were from John Legend and Kelly Clarkson's team. Sadly Adam Levine's team was totally wiped out with Mari Jones and LB Crew getting eliminated.
This came as a shock to many fans especially since Mari Jones was a frontrunner on the show.
Few fans claim that it was the poor sound engineering that caused Jones to be eliminated, while some argued that people were voting for their favorite coach and not the singer.
"Will no longer watch this show if it continues in this path. No way should Kim have made it through. Mari, LB, and others were way better singers. People are voting favorite coach, not singer. @NBCTheVoice you must fix this or you will lose viewers," wrote one fan.
While another said, "The voice is going downhill! It is supposed to be a singing competition not the most popular coach. Too many good singers have went home this year that should still be in the competition. Come on people! Vote for the best singer not your favorite coach!!!! [sic]"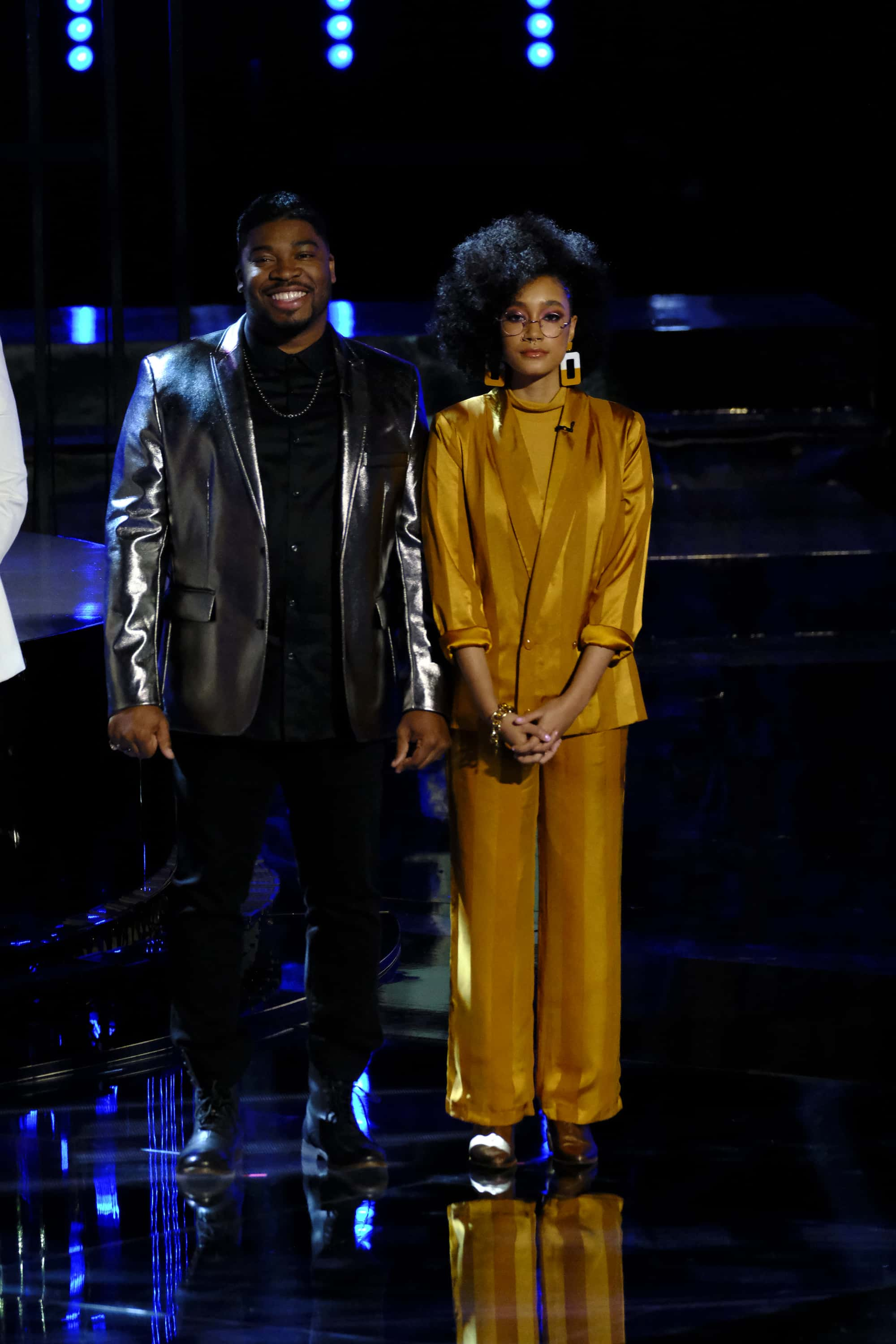 A fan on Reddit said, "Poor Mari. The sound engineers had the piano so hot that it overran and made her lyrics really muddy on the lower registers. I do think Adam allowed her to make another poor song choice as well. Even though it was beautiful and more than deserved to move forward."
Another fan agreed: "The song choice was perfect. She sang the hell out of hit. You just couldn't hear it in the lower register and the fucking piano was way too loud. The sound engineering when you get to the live shows in The Voice it's rolling the dice. Sometimes it's good, sometimes it's awful."
Share this article:
the voice season 15 mari jones top 8 eliminated winner spoilers live show country blake shelton adam