'The Village' star Lorraine Toussaint opens up about her new role and the struggles of chronic caretakers NBC's newest drama 'The Village' just premiered its first episode and it is certainly a show that you will not want to miss. The show follows a group of unlikely friends that have turned into family as they live in an apartment building in Brooklyn. The residents all range in age, background and ethnicity but they all have one thing in common, this community that they call The Village. Lorraine Toussaint plays Patricia, a middle-aged woman who runs the building with her husband Ron. Each character in the show has their own story and struggles, but Patricia faces one of the biggest of them all, a resurgence of cancer, something she had hoped she would never have to deal with again.
Portraying a woman who is not only a cancer survivor but has also fallen ill again after years of good health, is a big responsibility for any actor to take on. When speaking with Toussaint, this was something that was near and dear to her heart, having seen close friends go through the same ordeal. She spoke to MEA WorldWide (MEAWW) on not only the importance of bringing a story like this to light but also the need to make sure the story was authentic in every way possible.
"I have friends in my life who are survivors and I really want to make sure that this community of survivors was represented correctly, honorably and truthfully. It's a tough battle that these women and men face and the authenticity of that is very important to me."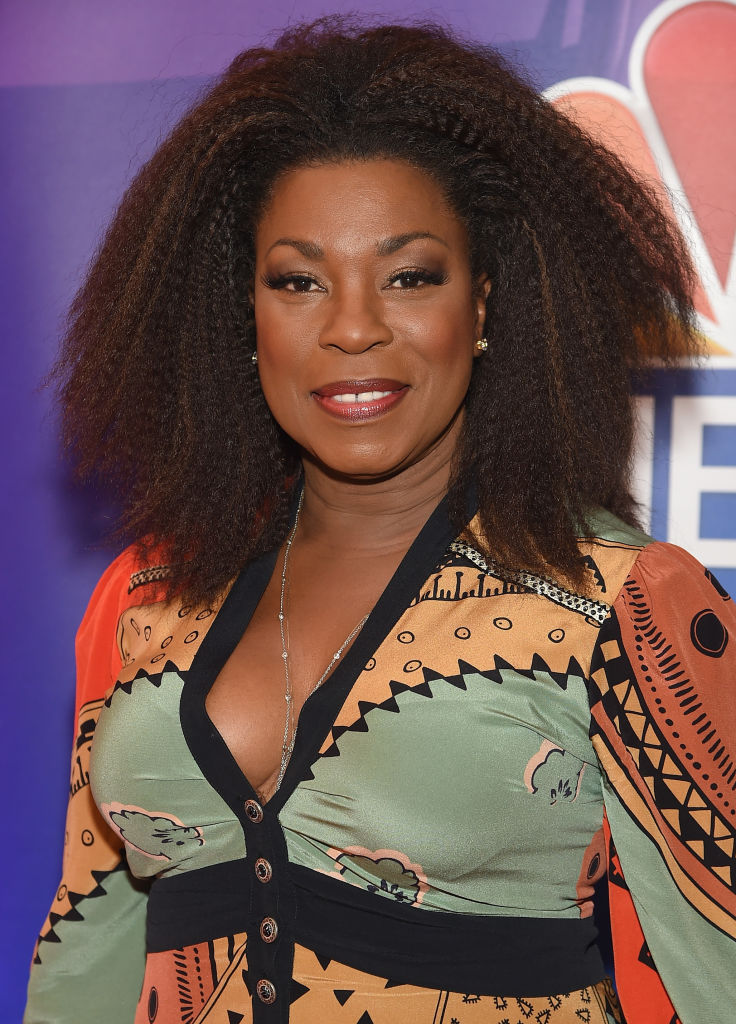 'The Village' tackles many other hot topic issues, one of which is immigration. While Patricia's main storyline is about fighting this terrible disease, she also lends a helping hand to one of her neighbors who is going to be deported. For Toussaint, this was also something that she felt a personal connection to, just like many other people in this country today.
"The deportation storyline is an important one to me. I'm an immigrant, I know what that feels like.  I have a lot of family and friends who are in this country legally, illegally or otherwise…it's definitely a hot button right now. I believe that we are a nation of immigrants and there is a level of intolerance for it that is un-American."
Something that Toussaint's character, along with millions of women around the world, face every day is the gift and curse of being a chronic caretaker. Often times women take care of everyone else before taking care of themselves, it's simply in their nature. That said, Patricia is the example of how this can turn into an extremely negative aspect of someone's life and is also something that Toussaint can personally identify with.
"I certainly know what it feels like to be a chronic caretaker, and the problem with chronic caretakers is that they never really learn how to take care of themselves. The other side of that coin is that it is very tough for them to take care of themselves. Patricia has a real resistance in being on the receiving end of that and she is going to need a lot of help and care as the series progresses…this is going to be a real battle for her."
Besides bringing light to important issues like dealing with disease, immigration, teenage pregnancy, and PTSD (to name a few), 'The Village' also promotes the extremely positive message of acceptance and openness. It seems as though the world has shied away from the idea of community in recent years, and this series not only perpetuates that idea but also shows the positive impact it can have on a person's happiness and quality of life.
"I'm hoping the audiences see that if you are alone or are feeling alone that you can always create a little village right where you are. I am a firm believer that it's not hard, just start by walking into the elevator and say good morning to everyone that comes in, see what happens. So often we operate under so much fear of each other…we are living in such a fear-based climate politically and I think we need to take back our power. Just start by saying, 'hey, how you doing?'"
Make sure to tune into 'The Village' on NBC every Tuesday at 10 pm!