'The Undoing': Who killed Elena Alves? These spoilers from 'You Should Have Known' could solve the mystery
Whether or not, the plot entirely follows the trajectory of the book is yet to be seen as six episodes of the HBO series air every week Matilda De Angelis as Elena Alves (HBO)
Spoiler Alert for 'The Undoing' and the novel 'You Should Have Known'

A psychological thriller can gnaw at your mind and 'The Undoing' does that with finesse. Written by 'Big Little Lies' screenwriter David E Kelley, the series has been inspired by Jean Hanff Korelitz's novel, 'You Should Have Known'. Whether or not, the plot entirely follows the trajectory of the book is yet to be seen as six episodes of the HBO series air every week.
The show follows the life of Grace (Nicole Kidman) and Jonathan Fraser (Hugh Grant), caught up in a murder mystery when a mother at their son's school is bludgeoned to death. Overnight, a chasm opens in their lives: a violent death and a chain of terrible revelations. Left behind in the wake of a public disaster and horrific lies, Grace discovers dark secrets from her husband's past and must dismantle her not-so picture-perfect family.
The biggest question remains, who killed the mother, Elena Alves (Matilda De Angelis) — who was having an extramarital affair with Jonathan? Is he the murderer or someone else who killed her in a fit of rage? As the detectives try to put the missing pieces of the puzzle together, the suspicion hangs on Grace, Elena's husband Fernando Alves (Ismael Cruz Córdova) and even their son, Henry Fraser (Noah Jupe).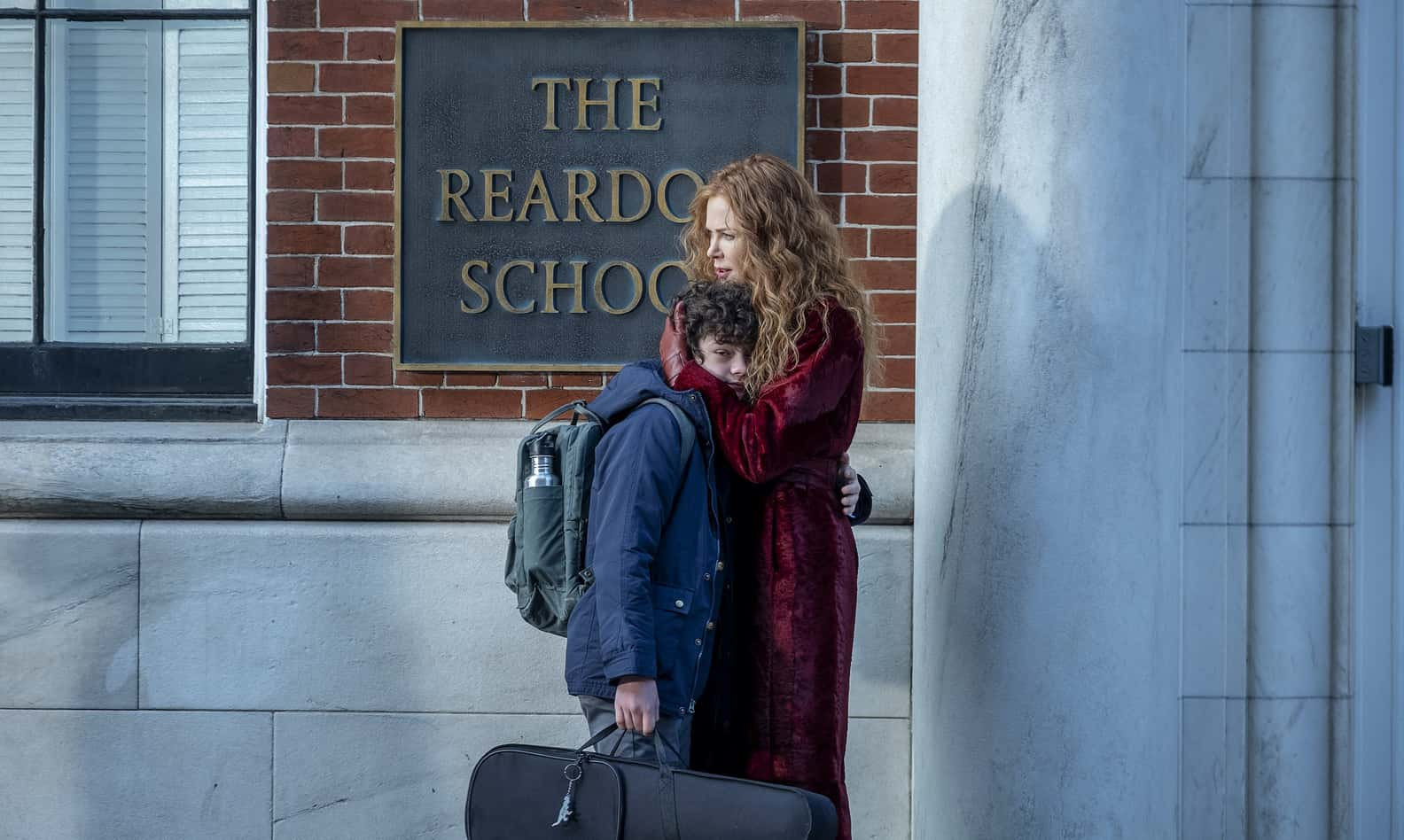 What happens in the book?
Written in close third-person, the book has several dissimilarities in comparison to the series. In Korelitz's novel, Grace Sachs is introduced as a successful therapist who is about to go on a press tour for her marital advice book, aptly titled 'You Should Have Known: Why Women Fail to Hear What the Men in Their Lives Are Telling Them'. Dealing with several unhappy women over the years, Grace seems to have concluded: They fell into the trap themselves, basically by turning their heads... and perhaps, ignoring the red flags.
The synopsis reads: "Grace Reinhart Sachs is living the only life she ever wanted for herself. Devoted to her husband, a pediatric oncologist at a major cancer hospital, their young son Henry, and the patients she sees in her therapy practice, her days are full of familiar things: she lives in the very New York apartment in which she was raised, and sends Henry to the school she herself once attended."
In the opening paragraph, Grace sheds light on her analogy after multiple therapy sessions, "Listening to them, I continually thought: You knew right at the beginning. She knows he's never going to stop looking at other women. She knows he can't save money. She knows he's contemptuous of her — the very first time they talk to each other, or the second date, or the first night she introduces him to her friends. But then she somehow lets herself unknow what she knows." Ironically, by the end, she herself ends up in the same mess — or even worse — as all her clients.
What's different and who is the killer?
In the book, the mother who is murdered is called Malaga Alves. In the series, the name has been changed to Elena Alves — played by Matilda De Angelis. In the book, Malaga pointed out that her baby had long eyelashes, just like Henry, Grace's son, had long eyelashes. Moreover, through the course of 439 pages, Jonathan is never there, he is a figment of Grace's memories as he has already fled.
Just like the book, Grace later finds from the hospital that Jonathan was fired. In the book, while looking through his stuff, she finds a condom in one of his coat pockets. Later, Grace meets Jonathan's parents. She never knew them earlier as Jonathan had cut off all contact from them. When she stumbles upon his family members, they tell him the truth.
Jonathan had hidden the fact that he had not one but two brothers. He never his younger brother named Aaron, or how his family believed he was responsible for his death. Shockingly, Jonathan's parents, and his younger brother Mitchell, told Grace that Jonathan had never shown any remorse about his brother's death. Jonathan turns out to be a psychopath in the book. Towards the end, Grace receives a letter from Jonathan with his confession that he indeed killed her and the mystery is solved.
Will the show follow the same plot?
"The best you can do with a good book — if you want to dramatize it on screen — is do something else with it," Susanna Bier, who directed all eight episodes, told OprahMag.com. "By doing that you maintain the actual qualities of the book. But you create something that is possibly different and something in its own right."
She also said, "One of the main things I set out to do was, How do I — with cinematic language — tell the story of discombobulation? How do I tell the story of confusion? Of chaos? Of your world falling apart, but you still need to function and seem to function? How do I tell that visually, and in a palatable way for an audience?"
Going by the episodes that have already aired, the plot seems to be much thicker and confusing than the book. It seems the killer would turn out to be someone we least expect. But, we never know, it could also tread on the same path and reveal Jonathan to be the killer after letting viewers get lost in different directions. Only time will tell what happens at the end of the thrilling series. For now, we can just wait and watch.
'The Undoing' premiered on HBO on October 25, 2020, and more episodes in the six-episodic series will air every Sunday from 9 pm ET to 10 pm ET.