'The Society' stars open up about their characters and life in a world without rules or order The first season of Netflix's latest mystery teen drama 'The Society' opened to rave reviews.
It would be a great injustice if we dismissed Netflix's latest young adult series as just another young adult thriller.
Young adult as it may be, 'The Society' is a game of authority and power. At the same time, the show offers some in-depth analysis of justice and government. The show also offers a thoughtful exploration of community, culture, and growth.
The supernatural thriller, which is a modern take on the 1954 novel 'Lord of the Flies' by Nobel Prize-winning British author William Golding, follows a group of (rich) teenagers who are mysteriously transported to a facsimile of their wealthy New England town without any trace of their parents.
This newfound freedom is fun at first but quickly escalates into a game of power.
As we see through the first season, freedom can only be taken for granted for a while before it all goes downhill.
As the group tries to figure out how to go about life without parental surveillance, they simultaneously struggle to find out what happened to them, how they ended up in this mysterious facsimile, and how can they get back home.
MEA WorldWide (MEAWW) caught up with the cast of the young adult series to know more about their characters and the show. Here is what we found out:
Kathryn Newton (Allie): 'Allie has taught me a lot'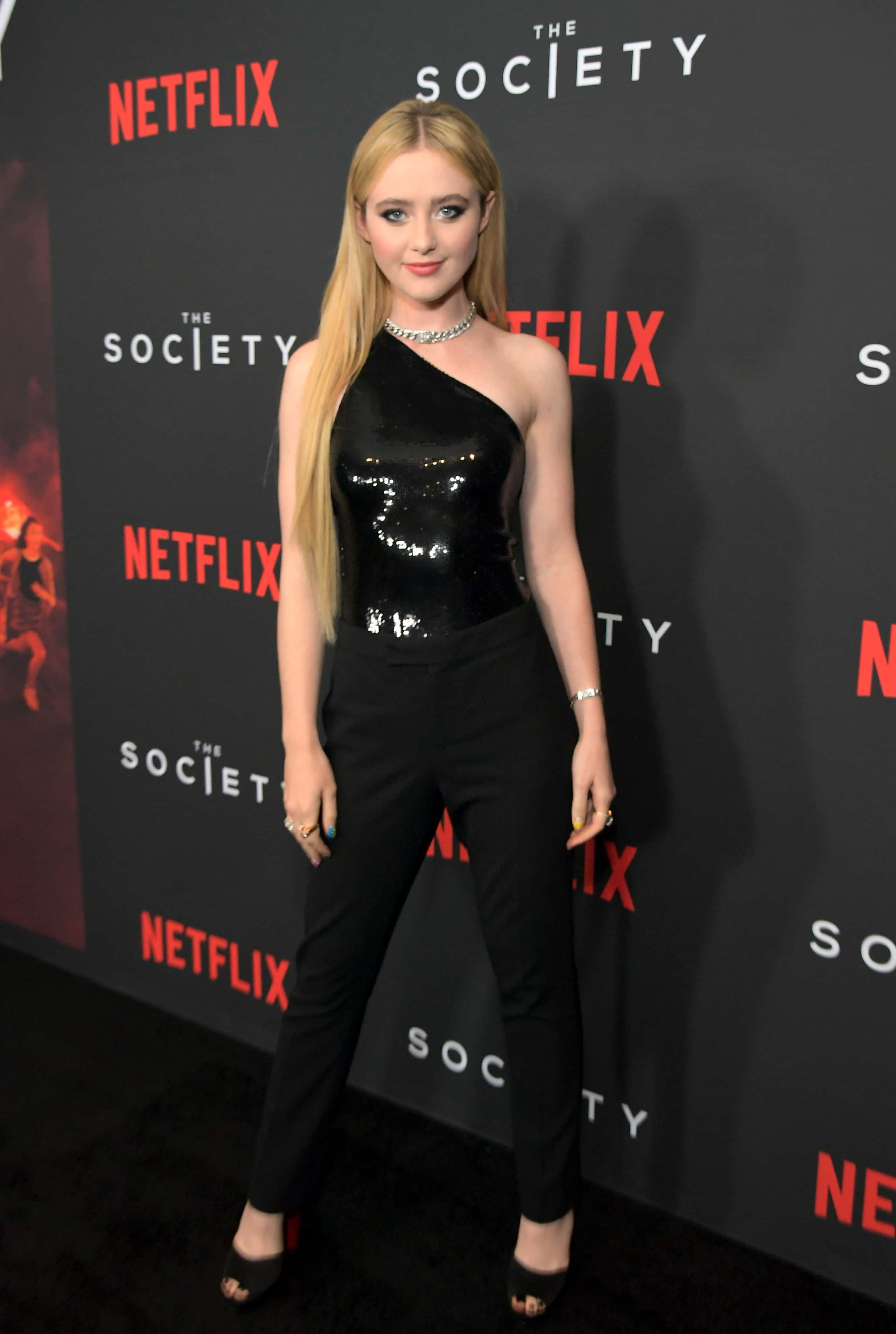 Kathryn Newton's character, Allie, grows up through the series. At the beginning of 'The Society', Allie is laidback, reckless and under the impression that she's got it all figured out.
But barely a few episodes in, the tables turn.
"It took a lot of watching 'The Office' as a break when I got home," joked Newton. "But I loved Allie and her journey and thought that as an actor it [playing Allie's character] was going to be a challenge," she said, adding that she was very tired by the time the filming was finished.
"I hope people can see that she is just a regular girl who has this position of power thrust on her. She thinks her life is all figured out, that she doesn't have to amount to too much. But then everything changes, and she loses everything. From here, she picks herself back up — she [Allie] has taught me a lot."
Sean Berdy (Sam Eliot): "Sam is aware of the situation he is in"
"Despite his differences, Sam is special in the sense that he is gay, which is a representation of the LGBTQ community," says Sean Berdy. "He has the beauty of the sign language and thinks outside of the box. Sam's character is very emotional and he feels deeply for others. He's a beautiful character and [I think] that's what makes him unique," he smiles.
He also adds that Sam's characteristic of going out of his way to help his friends and comfort those around him is what sets him apart from others.
Berdy, however, has other plans if 'The Society' happened in real life. "I would probably take the lead — I'd lead the whole society [and] I would handle that well, I think."
Grace Victoria Cox (Lexie): "You never know what someone has got up their sleeve."
Admitting that 'The Society' is so far her best creative endeavour, Grace Victoria Cox says, "This is one of the most exciting shows I have been a part of". She sheds light on her role in the mystery series saying, "This character is so unpredictable and definitely stirs the pot. The show is about a group of young adults who end up in a town that looks just like theirs but there's no adult inside it," she says.
'The Society' goes beyond that — it makes you face your fears and reality. "It is [also] about what kind of a person you are when there is no established order."
When asked what is the one thing she learnt from filming the show, she said, "Probably just how unpredictable everything can be and you never know what someone has up their sleeve."
Gideon Adlon (Becca Gelb)
Gideon Adlon's character Becca gets pregnant at a very young age — portraying this very thing was a difficult task for Adlon. "Playing a girl going through pregnancy at such a young age — that's terrifying," she says, adding that she channeled that thought and energy into her acting.
Apart from that, Adlon had other challenges on set. "The most terrifying thing for me, personally, as an actor on this project, was to learn sign language. And representing that community in the right way was even scarier," she said, adding that there was a lot of blood, sweat and tears on the set when she was learning sign language.
Jacques Colimon (Will LeClair)
When asked what about playing Will LeClair was the most relatable part, Jacques Colimon said, "A lot of things are relatable about Will. I think coming from a dysfunctional family setting is [the most] relatable thing."
He clarified that there is only love for his family back home. "Every family has its own imperfections and that's what makes it beautiful. I think Will is somebody who is being forced to become a bit of a chameleon in this situation."
Will, according to Colimon, reacts to not necessarily having a father, mother and/or siblings as a role model. "It is transient in that way. So he [Will] makes family wherever he is. And there is something beautiful about that."
The first season of 'The Society' is currently streaming on Netflix.
While there is no official word on the second season, considering the possibilities offered by the open ending, we suspect that the following season will be coming soon.
You can watch the interview with the stars of 'The Society' below.