'Made of Rain' Review: The Psychedelic Furs make a triumphant return after 3 decades with dark and hypnotic LP The Psychedelic Furs, one of the most prolific new wave/post-punk bands of the '80s, are set to release their eighth studio album, 'Made of Rain' on July 31, after a gap of nearly three decades. Brothers Richard and Tim Butler formed The Psychedelic Furs as a six-piece band in 1977 and by the 1980s, became one of the most celebrated bands in the UK, where audiences couldn't get enough of their mellow, groovy art-rock vibes.
During this decade, The Furs reigned supreme with multiple Billboard chart hits and were associated with personalities like Andy Warhol, The Rolling Stones co-producer Chris Kimsey, even inspiring John Hughes' film 'Pretty In Pink' with their song of the same name. Despite the eight-year hiatus they took during the 1992 and 2000, the band has in recent years enjoyed touring and playing sold-out shows post 2000, and more recently had their songs featured in fan favorites like the film, 'Call Me By Your Name' ('Love My Way'), and the Netflix series, 'Stranger Things' ('The Ghost In You').

"It was exciting to play those songs again after taking a break. But as we did more and more, eventually we started to feel like a jukebox. And you want to be creative. And that won out. It got to this point where we felt we HAD to make a new record, we needed new songs to get into. And now I hear this album and I'm very pleased we did," an excited Richard Butler reveals.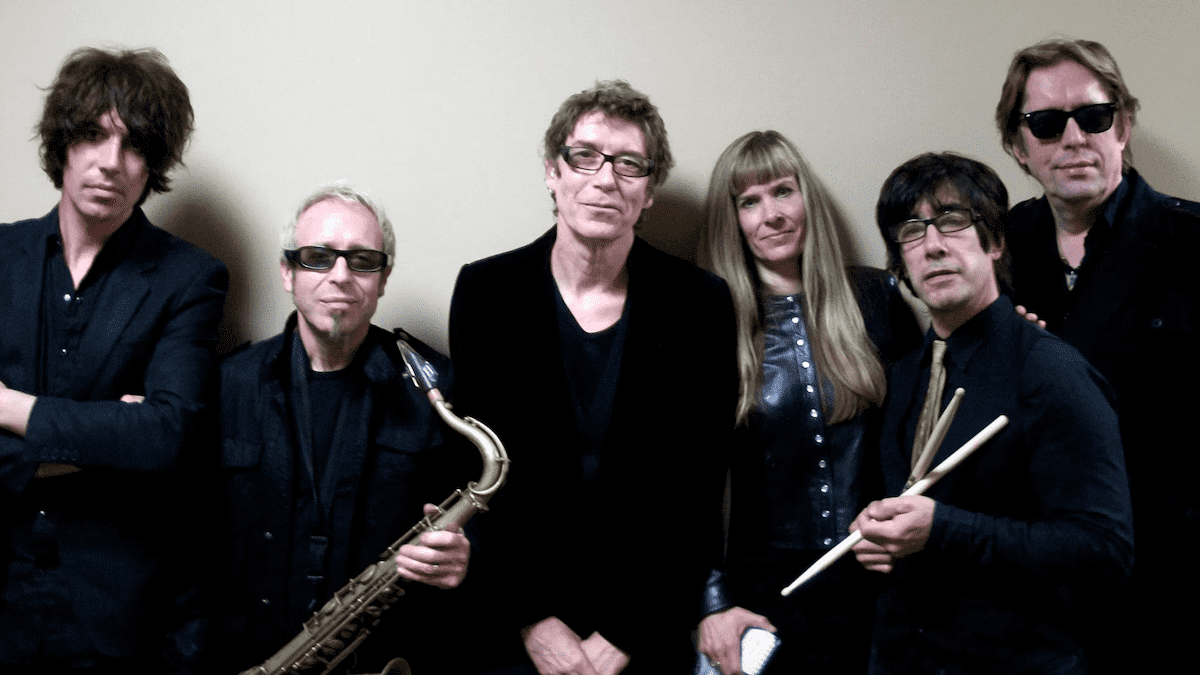 While "rain" does not feature thematically in any of the twelve songs on the album 'Made Of Rain', the name means a lot to the vocalist Richard Butler. "There's a lot of sorrow and darkness in it. A while ago, I read the book-length poem 'The Man Made Of Rain' by Brendan Kennelly. A person who was dying was visited by 'a man made of rain' and I liked that idea; it fits. For some reason, when writing, I always seem to tend towards the melancholic. Or sometimes, also, anger. There have been very few 'celebratory' songs…I suppose perhaps 'Love My Way', possibly 'Heaven'. But for the most part, it's safe to say the songs are tinged with melancholy," he says.

Talking about the first track, 'The Boy Who Invented Rock & Roll', Butler suggests, "It's saying rock & roll was born out of feelings like these… the ticking veins, this godless dark, the druggy days, the pointless pain…a bag of tears where love is gone." In a way, it's about Elvis Presley and all those people, but not just any individuals – it's the feelings which rock & roll, for me, comes from. And of course, rock & roll has a great deal of sexuality involved too. The boy is... an idea: I'm not claiming that position for myself!" Amid the swirling synths that create an oppressive techno-babel atmosphere and the unbelievably emotive saxophone played by the incredible Mars Williams, Butler channels a less-weary Ozzy in this lush and contemplative psychedelic piece.

"When the new black is white / And the new lows are high / Like a lesson learned in time / You'll be mine," sings Butler in the awe-inspiring, 'You'll Be Mine'. Vibrantly cinematic, vulnerable analog sounds harmonize and merge with overbearing digital oppression in this incredibly powerful track that betrays a sense of regal dominance, akin to a lot of Syntax's music and older songs from The Furs repertoire.
With 'Wrong Train', The Furs go back to their sound circa 1980 with jangly guitars and broken waltzy beats. "'A wife that hates me…so does her boyfriend'. It makes me laugh! Sure there's a certain sorrow to it as well, but it's dark comedy," says Butler citing his favorite line from the song. The dark humor vibes are very apparent as listeners will instantly be taken back to their beloved Morrisey and Bowie phases.
'This'll Never Be Like Love', is built upon overarching leitmotifs from the previous track and is achingly melancholic in both style and songwriting. The song is about realizing that love has run its course and bittersweet desires are crafted with incredible tenderness and maturity. Lines include "Your faith has fallen down, confetti on the ground / The pictures that you keep, the lies you tell to please." The incredible last few minutes of the song features otherworldly synths and some fantastic guitar and saxophone solos.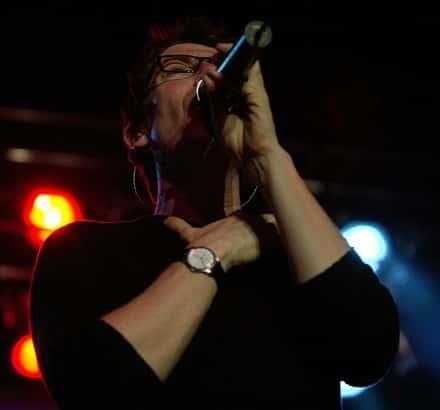 'Ash Wednesday' begins with a swampy ambiance before exploding into complex cascading melodic patterns and beats. "It's like a party / But no one came it's / All a mess / And who's to blame," sings Butler on this beautifully haunting track. Extremely hypnotic and more in-line with their new-wave style, the song breaks down midway into an almost spiritually uplifting march, making for an inspiring soundscape.
Defiance in the face of panic is the central theme of 'Don't Believe' as Butler sings, "Life is short and God is gold / Promises are bought and sold / Everything I never said / Comes crashing on my tiny head." This attitude comes through musically as well, as the instruments surges and swells into an overwhelming wall of sound that builds you up just to break through it.

The groovy and mischievous vibes of 'Come All Ye Faithful' feature a growing bassline, a mesmerizing saxophone solo, and rhythmic stick play on the drums, making for an incredibly smooth track. Oozing with danger and sensuality of hedonistic nights, Butler sings, "Come all ye faithful, you holy rollers / And shine a light on me / Come all ye Playboys, you druggy mothers / And shine a light on me." Describing the song, Butler acknowledges an unexpected influence in David Essex's '70s hit 'Lamplight'. "I'd always loved the creepy feeling of that song… hence the church bells."
The driving rhythm and ominous rumble of 'No-One' build on the anxious melancholia featured on the previous songs. Butler sings, "Under the darkest skies with no one / With stars in your starry eyes for no one / Who's on the telephone, no one / Babel or Babylon or no one at all," allaying to the impending sense of loneliness and disconnect that many of us are prone to experience.

The next song, 'Tiny Hands', creates a sense of dissonance in the flow of the album with its jaunty toy-like pianos and over-flanged guitars. Bright and cheery, this heartfelt, cutesy number is almost crafted for a younger audience. Amid saccharine and innocent lyrics like "Tiny hands knows where you're going / From A to B and back again / And tiny tails you like a shadow / And holds you in his tiny hands," Butler also pays homage to Andy Warhol who wrote a book titled, 'A To B, And Back Again'. Butler also fondly recalls the time when Warhol invited the band to The Factory in New York. "He was a wonderful host. Very sweet. After that, he came down to a couple of shows."

'Hide The Medicine' has a gorgeous and lush acoustic nu-metal feel to it, with Butler singing, "Hide the medicine from the kids / Hide the medicine / Hide the bruises and the fists," with regal flair. The incredibly soothing bassline and amazing vocal harmonies that shine through on the song's subtle, sinister rumble make this a stand-out track on an already stellar album.
Butler then gives us a great song for those inevitable, final goodbyes. Despite the simplistic yet narratively-rich songwriting, the myriad sounds on 'Turn Your Back On Me' envelope you with lush, beautiful strains, featuring synths layered over a heartbeat-like percussion.
The album closer, 'Stars', has an incredibly bright and vibrant sound to it. With the musical arrangement akin to the opening theme of David Lynch's 'Twin Peaks', Butler gives us a luminous, moving song on making the most of this life, despite its treacheries. "These are the days that we will all remember," sings Butler as the song shifts between optimistic and bleak, much like the ups and downs of a life well-lived. "Oh, every minute you're alive, they're all great days," Butler reminds us.

The incredible production on this album is credited to Richard Fortus, who played guitars with Gun 'N Roses, Thin Lizzy, and was also part of Richard Butler's other project, Love Spit Love. Also on mixing duties was Tim Palmer, who has worked with industry greats like David Bowie, Robert Plant, and U2 previously. Joining the Butler brothers this time around are longtime saxophonist Mars Williams and drummer Paul Garisto, as well as fresh blood in the form of keyboardist Amanda Kramer and guitarist Rich Good, whose combined talents have made for a truly incredible album.

Fans of The Psychedelic Furs have awaited this release for decades and can rest assured that this is a musical masterpiece. For music lovers looking to discover music that is poignant, moving, and absolutely breathtaking, 'Made of Rain' is a luscious, witty, and thoroughly compelling album with incredibly crafted songs that ooze present-day relevance and raw human emotions.