'The Marvelous Mrs. Maisel' season 3: Is there any scope for Midge and Benjamin's relationship after she sought comfort in Joel's arms? Rachel Brosnahan portrays Miriam "Midge" Maisel, a struggling housewife in New York City who discovers her knack for stand-up comedy in 'The Marvelous Mrs. Maisel'. The show has turned into a popular series and has broken records at the Golden Globes and the Emmys. Set in 1958, Midge's perfect life takes an unexpected turn and she transitions from the Upper West Side to perform at cafes and nightclubs of Greenwich Village.
Quite expectedly, season three should begin in the same time frame where season two ended. Will it start from the same place in Joel's office where Midge kissed him. Quite possible, isn't it? After all, the kiss created much fuss and furore and fans are excited to know what happened immediately after it.
While the kiss came off as a big shocker, Joel will forever be the most important man in Midge's life. The two obviously have a past and a connection that cannot end so easily. Nevertheless, the tragic twist to their relationship still is very much in the air. Midge did change into a whole new person once she realized her talent and pursued her life in a totally different way after Joel's betrayal.
However, for them to get back together and have a go at their relationship, both need to make peace with the past and their new personalities. Perhaps, that could take a bit of time. Only time will tell how the relationship of the two characters is etched out in the show.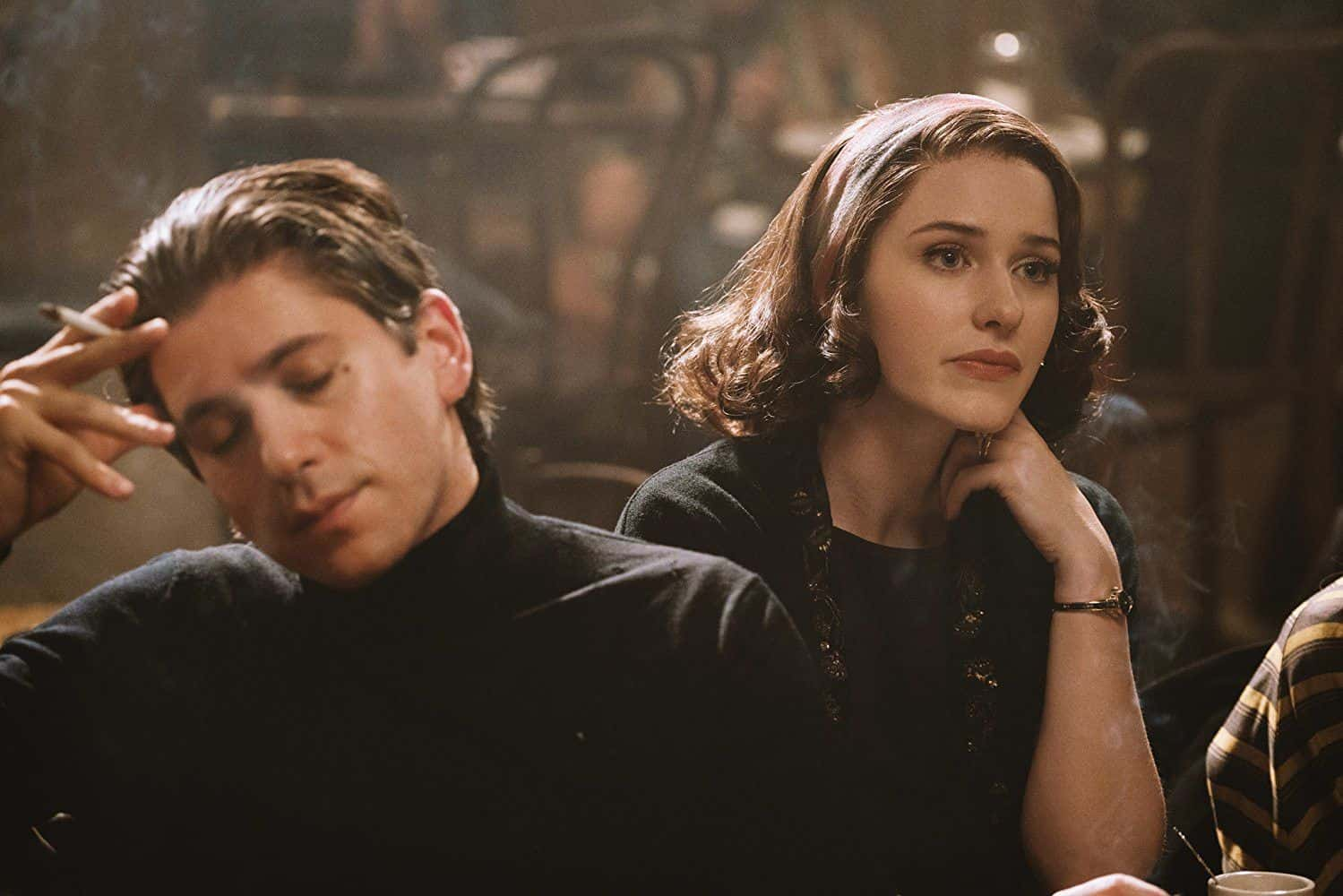 But after Midge sought comfort in Joel's arms, it has led to quite a confusion whether Benjamin will now be out of the picture. More so, because Benjamin proposed to Midge, despite her still being married to Joel. "He's a man who has waited quite a while [to get married], but the way we're playing Benjamin is we didn't want Midge's first love interest after Joel to just be a handsome guy that she goes out with. We wanted it to be someone discerning and someone a little bit 'off'," showrunner Amy Sherman-Palladino told Glamour.
The second season also showed how Midge met a famous singer, Shy Baldwin and accepted to open his six-month tour in the US and Europe. It will be exciting to see where they are headed to and how the tour actually comes along. "Her life is going to end up being everywhere. It's a show about a woman out in the world, and now that she's a comic, comics go on the road," Palladino said.
But there could be trouble ahead. Sophie Lennon's offer to Susie is bound to complicate her relationship with Midge. The two need to sit down and take a plunge into what their work relationship is actually like. Even though Susie hasn't quite agreed to represent Sophie yet, there is quite a possibility.
Palladino also revealed that Susie's unknown past and sexuality will be explored in the show. "There's a long gap in Susie's story from the time she was maybe living with her family to when she met Midge," she says. "It's a lot of years, and we've talked a lot about what she could have gone through. Something shut her down, either a love life or career or people making fun of her. Eventually, you will find out about what was going on during those years."
The writers began plotting Midge's future in mid-January and the shoot was started on Wednesday, March 20. In an interview with The Hollywood Reporter, the husband and wife duo of Amy Sherman and Daniel Palladino confirmed that they have many more seasons planned for the future. "I think we know what our trajectory is for the first four to five seasons," she said, adding, "And then I just want to see if I'm still breathing at that point. If I am, then we'll continue or Dan and his new wife will continue!" she joked. In fact, she wants the show to run for "thirty-five years."