'The Loudest Voice': Release date, plot, cast, trailer, news and everything else about Showtime's mini-series on Roger Ailes There are perhaps very few men behind television who lead a life as controversial as Roger Ailes. And yet he is known for his fitting acquaintance with some of America's most well-known Republicans such as Richard Nixon, Ronald Reagan, and George H. W. Bush. As the Chairman and CEO of Fox News and Fox Television Stations, from which he resigned in July 2016, Ailes is popular for his work on the campaign to reelect Ronald Reagan, advising President Bush during the attacks of 9/11 that the American public would be patient as long as they were convinced that Bush was using the harshest measures possible, and of course, his most recent and perhaps final scandal when former Fox News anchor Gretchen Carlson filed a sexual harassment lawsuit against Ailes.
Ailes' life might have come to an end in 2017 but his legend lives on, and right now, Showtime is about to bring out a limited series on the man who had taken the media world by storm. Here's everything that you need to know about the upcoming mini series, 'The Loudest Voice'.
Release date
The show, which had begun shooting back in November 2018, will premiere on Showtime on June 30 at 10/9c.
Plot
Based on journalist Gabriel Sherman's 2014 book 'The Loudest Voice in the Room', 'The Loudest Voice' tells the story of Roger Ailes who molded Fox News into a force that irrevocably changed the conversation about the highest levels of government. It will also help understand the events that led to the rise of Donald Trump. The series focuses primarily on the past decade in which Ailes arguably became the Republican Party's de facto leader, while flashing back to defining events in Ailes' life, including an initial meeting with Richard Nixon on the set of The Mike Douglas Show that gave birth to Ailes' political career and the sexual harassment accusations and settlements that brought his Fox News reign to an end. Told through multiple points of view, the limited series aims to shed light on the psychology that drives the political process from the top down.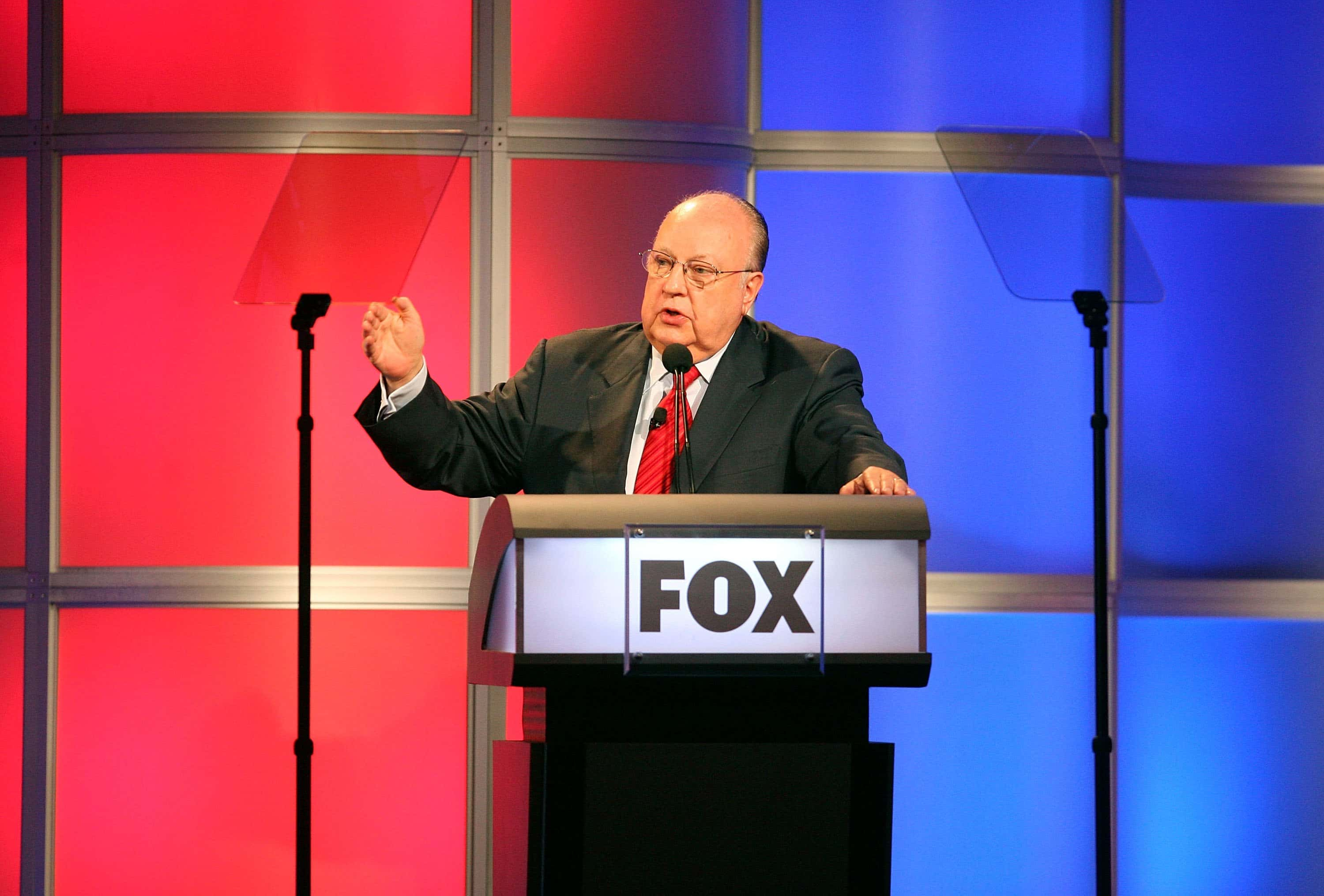 Cast
Russell Crowe has been given the responsibility to play Ailes and it seems the Oscar-winning actor was not entirely satisfied with the role, as, during an interview with The Hollywood Reporter, he apparently complained that he would have to be in that character for, "Twelve. Fucking. Days." However, he is joined by Naomi Watts as his courageous nemesis Gretchen Carlson, Sienna Miller his wife of 19 years, Elizabeth Ailes and Annabelle Wallis his loyal executive Laurie Luhn.
While Crowe is known for his roles in movies such as 'A Beautiful Mind' and 'Gladiator', Watts is known for her roles in 'Birdman' and the 'Divergent' franchise. As for Wallis, she most recently appeared on BBC One's classic gangster series, 'Peaky Blinders'.
Producer
Jason Blum and Tom McCarthy have taken the intiative of producing the mini-series. McCarthy has left his mark with his works such as 'Good Night, and Good Luck', ' The Wire', 'Boston Public', and 'Law & Order'. On the other hand, Blum won the 2014 Primetime Emmy Award for Outstanding Television Movie for producing 'The Normal Heart', and has received three nominations for the Academy Award for Best Picture for producing 'Whiplash', 'Get Out', and 'BlacKkKlansman'.
News: Laurie Luhn's $750 million lawsuit
If there is Ailes, there has to be a controversy. Luhn a former Fox News Channel employee is suing Showtime over the portrayal of her character by Wallis. The lawsuit, filed against CBS' Showtime channel, Blumhouse Productions and Sherman, seeks at least $750 million and a permanent injunction that will prevent the defendants from engaging in any commercial use of Luhn's story.
Trailers
Teaser
Where to watch
The show will premiere on Showtime on June 30 at 10/9c.
If you liked this, you'll love these
Before getting inside Ailes' life, it would probably be a good idea to check out 'House of Cards', 'Yes, Minister', 'Murphy Brown', 'The Wire ', and 'Homeland'.
Share this article:
The Loudest Voice Release date, plot cast trailer news Roger Ailes mini series Showtime