'The Handmaid's Tale' season 3: 5 reasons why show was disappointing, from mediocre writing and sluggish pace to lack of good subplots
While the finale of 'The Handmaid's Tale' season 3 hit all the right notes, the season itself was a disappointment. Here's why We can admit the finale episode of 'The Handmaid's Tale' season 3 titled 'Mayday' was satisfying but that doesn't negate the fact that in its entirety the third season was ridden with problems. It had mediocre writing, supporting characters with unsatisfying plot lines and the pace was sluggish for most parts.
The show's first season is still considered the best by many as it closely followed the book of the same name authored by Margaret Atwood. Once the makers moved beyond the source material, the content took a nosedive. Here are five reasons we think is disappointing about 'The Handmaid's Tale' season three:
Mediocre writing
It is not just 'The Handmaid's Tale', but other shows such as 'Game of Thrones' and more recently, 'Big Little Lies', that have failed to deliver when it comes to good writing. In season three of the Elisabeth Moss-starrer, what irked us the most is how much the new season renewal influenced the current season. In the beginning, we all had one question — When will the resistance begin? The one that we were promised? It did not surface until episode nine when June had to witness her walking partner Ofmatthew's (Ashleigh Lathrop) death.
That left us with nine episodes where there was very little that impressed us. Sure, Aunt Lydia's (Ann Dowd) back story was a beautiful throwback to how she became the person she is and we had mentioned in the past that it was one of the best episodes of the show. Apart from that, we only saw fleeting moments of excellence when it came to writing, which included Emily's assimilation in Canada.
Supporting characters need better plotlines
One of the best subplots of the season was Emily's assimilation into Canada and how she adapted to a surrounding that was contrary to that of Gilead. While initially, it seemed like the creators would invest in this subplot, it fizzled too soon. For instance, in one of the episodes, Emily and Moira protest Canada's decision to hear out Serena and Fred's side of the story when it came to Nichole's "kidnapping". This should have affected Emily in so many interesting ways.
However, all that we saw of this struggle was a transient scene of Emily and Moira's protest before they get locked up. That deserved a follow-up. Similarly, Madeline Brewer's Janine deserves a narrative that is ot just a passing reference. The finale episode got it right to an extent, but we would have loved to see more of this.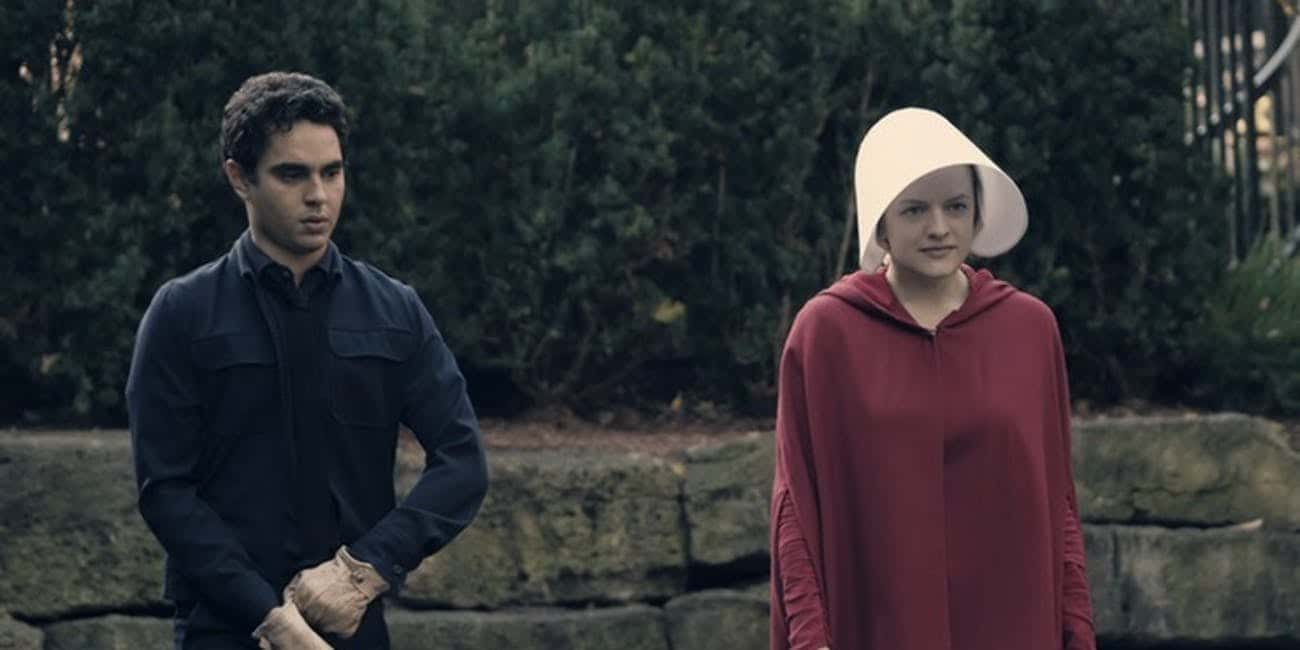 Where is Nick Blaine?
Nick Blaine, Nichole's father and June's lover in 'The Handmaid's Tale', has disappeared. We are told that he has now become a commander and will be posted in Chicago — closer to the heart of the resistance. There are allusions that he did something unfathomable before he became Commander Waterford's driver. However, there is nothing substantial. All of it seems like an attempt to hide the absence of Nick more than a plausible subplot that could be explored.
We never got the resistance we expected
False promises. That was what the teasers and trailers of 'The Handmaid's Tale' season three were all about. The resistance in the trailers and teasers were about active rebellion, revolt and a possibility of the handmaids becoming an army of their own. For most of the season, we saw none of that. The episode that did feature all of it was essentially different. It was more about Marthas and the Handmaids of Gilead taking a stand hoping for a better future for the children of Gilead.
We did not see what was happening in Chicago. We only heard references of it from Ofmatthew or the Marthas who are part of the Mayday movement. If this is something that was expected to be explored in depth in season four, we are all for it.
Overdose of close-up shots of June's rage
It has become a signature — one that needs to change at this point. When Serena announced to the world that her daughter was kidnapped when, in reality, she herself helped her daughter's escape, June's reaction was a mute rage. How do you stress muted rage? Close-up is not really a cop-out move, but at this point in the show, it is becoming redundant. We would personally love to see the conflict within June come out in other hues. The emotional struggle that she goes through even as she has begun to understand that she has changed needs to be better expressed. There were bits of it, but there needs to be more!
Share this article:
'The Handmaid's Tale' season 3: 5 reasons why show was disappointing, from mediocre writing and sluggish pace to lack of good subplots