'The Chi' Season 3 Episode 10 Review: The finale promises new beginnings, but will it end just as sweetly? Spoilers for 'The Chi' Season 3 Episode 10 'A Couple, Two, Three'
'Foe' 'Nem' started with Kiesha Williams (Birgundi Baker) running down to the wedding venue to attend her mother's wedding. The season finale ended with Kiesha getting back on her feet to run, to stay alive and utilize every minute of her life to the fullest. Between these two ends, she's gone through hell. The season finale may have been an awfully quiet one, but it isn't the end. After last week's shock ending in the form of Ronnie's (Ntare Mwine) death, there was that feeling that something would happen. This is 'The Chi' after all.
After Season 2's finale that ended in tragedy for a few characters, this installment makes a star change by giving a happy ending for a few characters, while still leaving room for enough stories that need to actually be told. While there has been no announcement made for Season 4, there is no doubt that Showtime will greenlight another season considering the massive success it has been for three seasons now.
This was one of the shows that saw a complete season before the pandemic broke out and now with production across the globe slowly returning, Showtime will most likely make an announcement soon. That way, the most curious storyline would be to see Trig (Luke James) and Jake's (Michael V Epps) future. 'A Couple, Two, Three' ended on a good note with Trig getting custody of Jake. Curtiss Cooks' Douda Perry will be the thorn in everyone's side if there is a Season 4.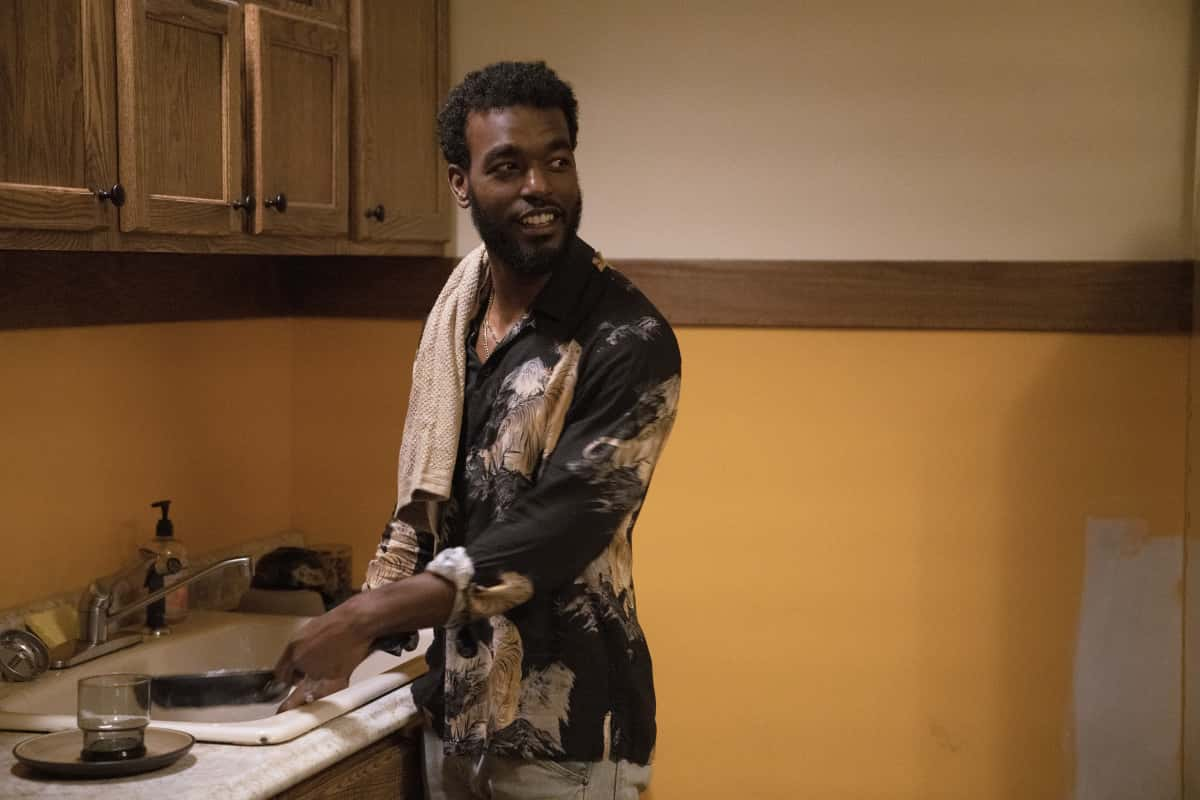 He made sure of it by getting Trig to agree to do his dirty work on the streets. While we're still reeling from Reg's (Barton Fitzpatrick) death from last season, it's scary to ponder how Jake's future would pan out. While he may have a new family, it is a troubling thought to see the teen get into the streets. We all know how that ends and if 'The Chi' has plans of killing off one of the kid gangs, it just might be Jake.
Emmett (Jacob Latimore) and Tiffany (Hannaha hall) finally get married. It took them two seasons, multiple Emmett flings, and a baby to get some sense through. It's new beginnings, but then there's always something about Emmett that eggs you to wish he gets into trouble with women. In Jason Mitchell's absence, Emmett has evolved into a pivotal character and that has boded well for the drama. Kevin (Alex Hibbert) has sex for the first time and it's typical of him when he asks, "Does it always get over this fast?"
'A Couple, Two, Three' is all about evolution and maturity. Papa (Shamon Brown) may have made peace with his dad, Pastor Stanley (Tory O Davis) after the latter is arrested for money laundering, but we can bet he will be one of the most loved characters on the show so far. His love towards Maisha is innocent and pure and that's been an "aww" moment for the entire season. It might have been an all's-well-that-ends-well kind of finale, but there's more to the episode than it offers.
The upcoming season will see a grown-up Kevin, Papa and Jake. That rings a massive change as we've seen these characters as early as aged 12 in the series so far. There's no Ronnie, which means there will be a need to find someone similar to his character. It's also time to explore Jada's (Yolonda Ross) storyline further. And while at it, bring back La La Anthony's Dom and Lena Waithe's Camille Hallaway. These two characters have been strong additions and the show could use more of them.
'The Chi' Season 3 ended quietly. It promised new beginnings but leaves you asking if the end will be just as sweet.
'The Chi' Season 3 airs Sundays 9 pm ET on Showtime. The episodes are available for streaming on the Showtime app.