'The Baker and The Beauty' star Carlos Gomez says the comedy with Latin family is 'perfect' show for lockdown Carlos Gomez is a face you will surely recognize, having been in projects like the original 'Charmed', '24', 'The Glades', 'Madam Secretary' and 'Law and Order True Crime: The Menedez Murders' to name a few. However, it has been quite some time since he was part of a light hearted, more comedic project like 'The Baker and The Beauty'. The new ABC series is a romantic comedy that takes place in Miami and follows Cuban baker Daniel Garcia (played by Victor Rasuk) and fashion icon Noa Hamilton (played by Nathalie Kelley) as they fall in love and juggle intertwining their very different lives. Gomez plays Daniel's father, Raphael Garcia, the patriarch of the Garcia family who owns and runs the bakery and is also a huge part of his son's life. Gomez was also raised in a Cuban family in Miami, so this is a very familiar story to him.

"I was born in New York but was raised in Miami, so I know this bakery, I went to it when I was a kid. The story is my parents' story first immigrants coming to this country and trying to better themselves, working hard living the American dream, and really trying to progress. So, I can totally relate to the story," Gomez told MEA WorldWide (MEAWW).

With our world currently being turned upside down by the COVID-19 epidemic, Gomez believes 'The Baker and The Beauty' is the perfect show to help distract us, even for a small amount of time every week. During a time like this, a show about love, family and community is something that we all need in our lives.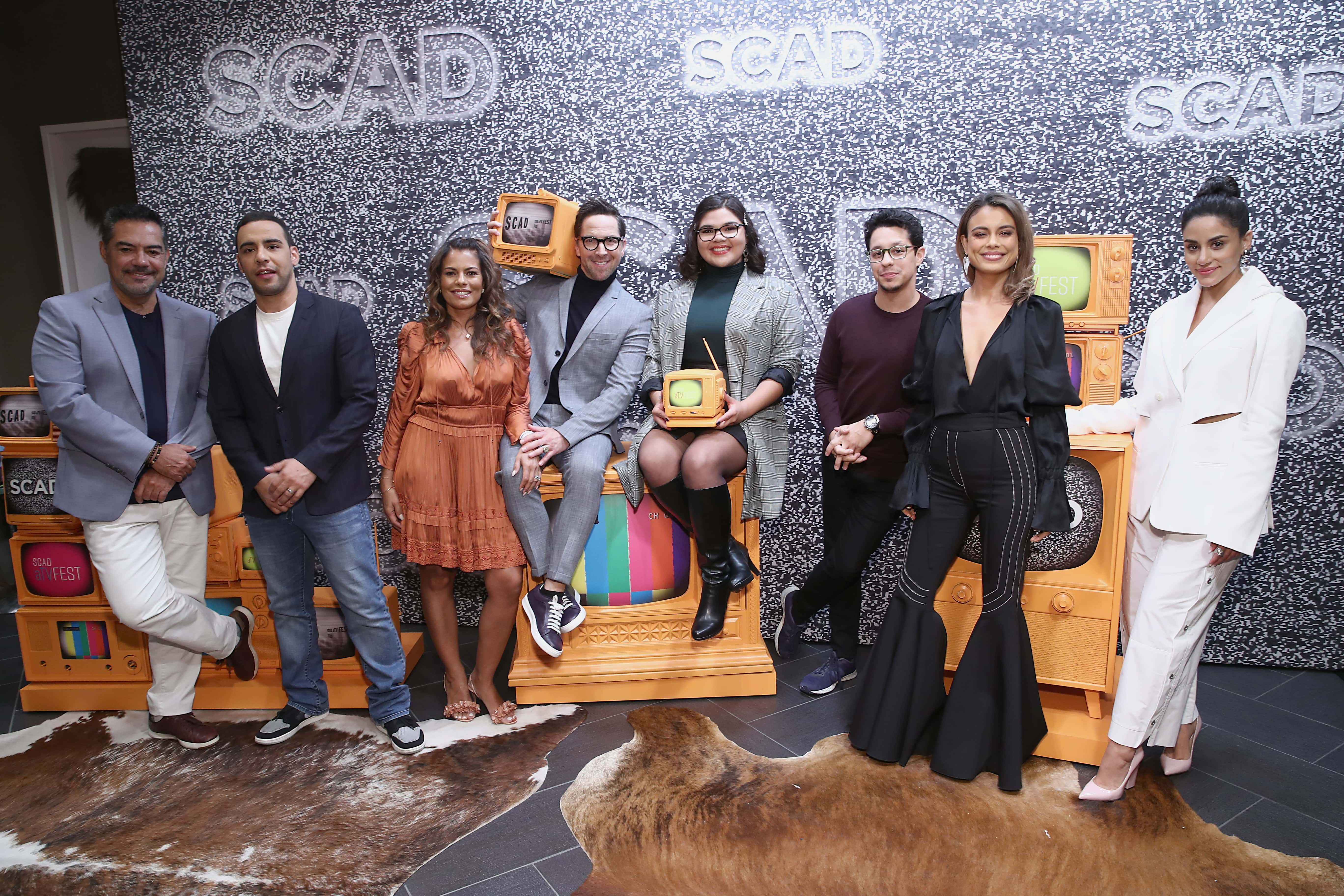 "The timing is perfect right now, because I think our country needs a little lightness, we need to laugh a little bit, we don't need too much drama. I think we just kinda wanna unplug and reset and figure out what is important in our lives. Now that we're by ourselves all of the time, who do we reach out to? It's usually family, good friends. It's a sense of trying to touch base with people that you love, and I think this show represents that very well," he added.
Something that many might not know about the show yet is that some of the cast has extremely impressive musical backgrounds, including Gomez himself who was in the Broadway musical 'In The Heights'. As to whether Gomez will be performing in the show, we still do not have an answer for that, however he did reveal that his on screen wife Lisa Vidal will be performing in the series.

"The show kind of of reminds me of that movie 'My Big Fat Greek Wedding', you just fall in love with this family. Food and music are such a big part of our show. Lisa is an amazing singer, and you guys will see that on the show. I'm a singer as well, we are both dancers and the fact that we are all Latin…all of this is part of our culture and we brought all that to the screen," he revealed.
It has been refreshing for Gomez to be a part of a series like 'The Baker and The Beauty' because it doesn't portray Hispanics as the villains. This is something Gomez has had to deal with for the majority of his career, and while he was fantastic in those darker roles, this is a great change of pace for him. In fact, he started off his career in comedy, which was truly his bread and butter, however, it just so happened the roles he was mostly offered were quite the opposite. So to say Gomez was thrilled to be a part of this project is an understatement.
"When I started my career, I started in comedy, I did mostly sit-coms…I was on 'Friends', so comedy was my thing. But then all of a sudden, every audition that I was going to or things that were written for Hispanics were bad guys. They were 'Narcos', drug dealers, they were this or that. You know, I'm an actor, I'm a character actor, so I just go out and do the work. So when I saw this project coming along, it was a true family drama with a Latin family, and they happened to be Cuban….it was like, BING, I have to do this project! I think it's time for the audiences to see a Latin family. What does it look like? It's like any other family, again, they just happened to be Latin."

Make sure to tune into 'The Baker and The Beauty' on Mondays at 10pm on ABC!