The Bachelorette: From a tequila expert to a sperm donor, here's some of the men vying for Hannah Brown's heart Hannah Brown returns on her journey to find her true love on season 15 of 'The Bachelorette'. Brown appeared on season 23 of 'The Bachelor' along with 29 other women to try and win Colton Underwood's heart. Brown was placed 7th and was eliminated right after she had met Underwood's parents on the show.
A heartbroken Brown had then said, "The desire of my heart is to be loved so fearlessly by somebody. I will not allow myself not to feel chosen every single day. And I'll wait 'til whenever that is." Brown didn't have to wait long, as 'The Bachelorette' she has 30 men competing with each other trying to win her love.
With the show premiering Monday night, the series recently revealed the 30 men vying for Brown's heart and love. While we wait in anticipation to see who ends up winning her heart, here are the most interesting contenders for the title.
Brian Bowles
Thirty-year-old Brian Bowles is a math teacher hailing from Louisville Kentucky. He teaches math at the same high school he attended and is passionate about helping his students achieve their dream. Bowles hopes this journey will lead him to his dream woman.
Connor Jenkins
Twenty eight-year-old Connor Jenkins is a Sales Manager who hails from Newport Beach, California. Jenkins is someone who would always open your door and pull out your chair. His official bio on ABC claims that he is the kind of guy your dad would want you to end up with.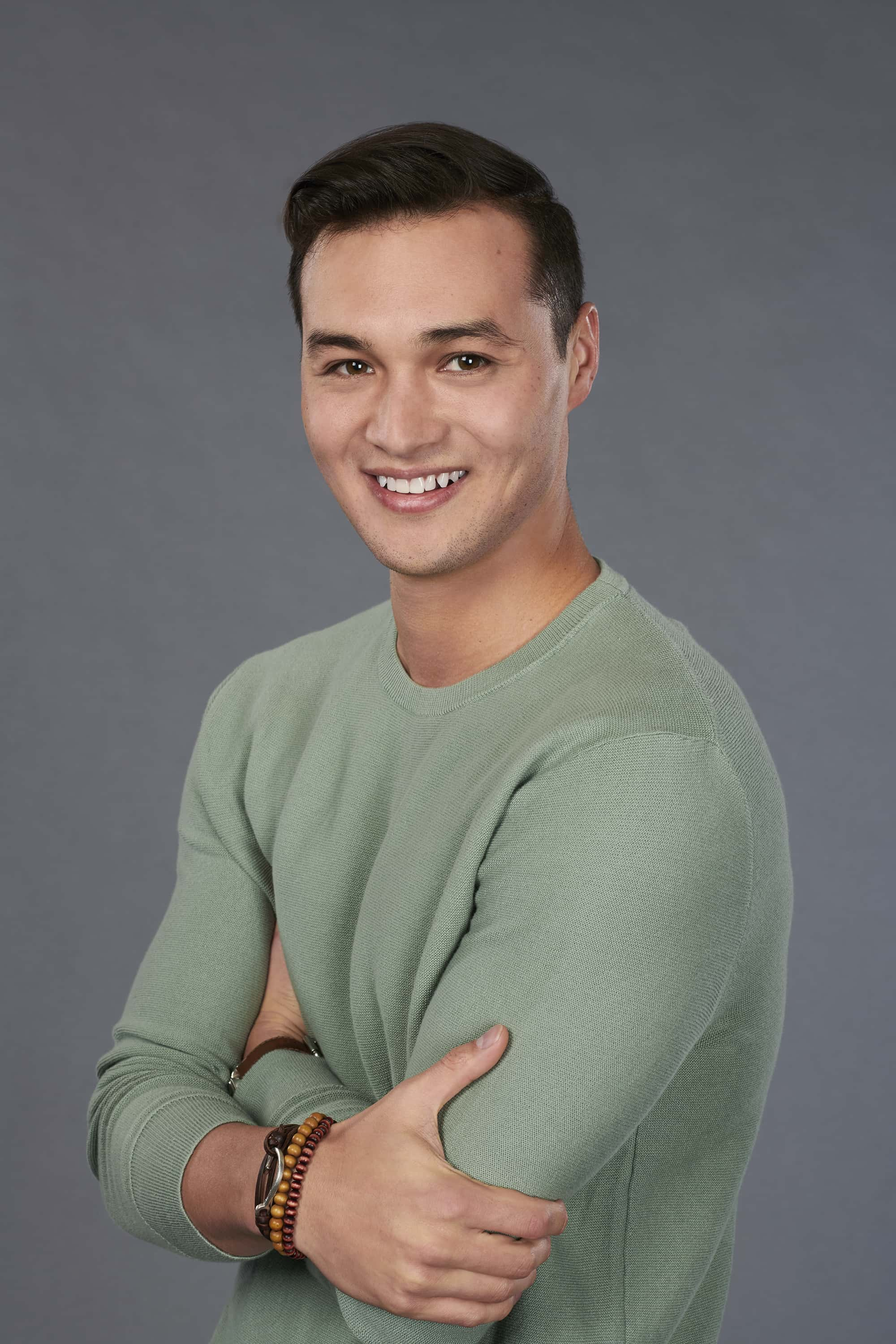 Dustin Kendrick
A real estate broker, Dustin Kendrick is from Chicago, Illinois. 30-year-old Kendrick loves a night of Netflix and chill. He is also looking for a mature woman his family will love. Kendrick is also the son of a single mom and revealed that if a woman wants to be with him, she needs the approval of his mom and his English bulldog, Sophia.
Garrett
A Golf Pro from Birmingham, Alabama, 27-year-old Garrett is a country boy who when not practicing his game, enjoys going to church, running and drinking beer with his friends. Garrett's sister-in-law was the one who signed him up for 'The Bachelorette' because she sees a lot of similarities between him and Brown.
Grant
Unemployed, Grant is a 30-year-old from Clemente, California who is the real-life "The Dude" according to his official bio. He loves white Russians and has no interest in hearing about your CrossFit workout or recent Instagram upload. He considers himself a romantic because he likes the PDA and loves to impress the women with his dance moves. Could his blunt nature stand out with Brown?
Jed Wyatt
A singer and songwriter from Nashville, Tennesse, 25-year-old Jed Wyatt is looking for a forever type of love, according to his bio. Wyatt finds it easy to express his feelings through music. But sadly, after his last relationship ended terribly, Wyatt has stopped making music. In his bio, Wyatt revealed that it was one of the hardest times in his life.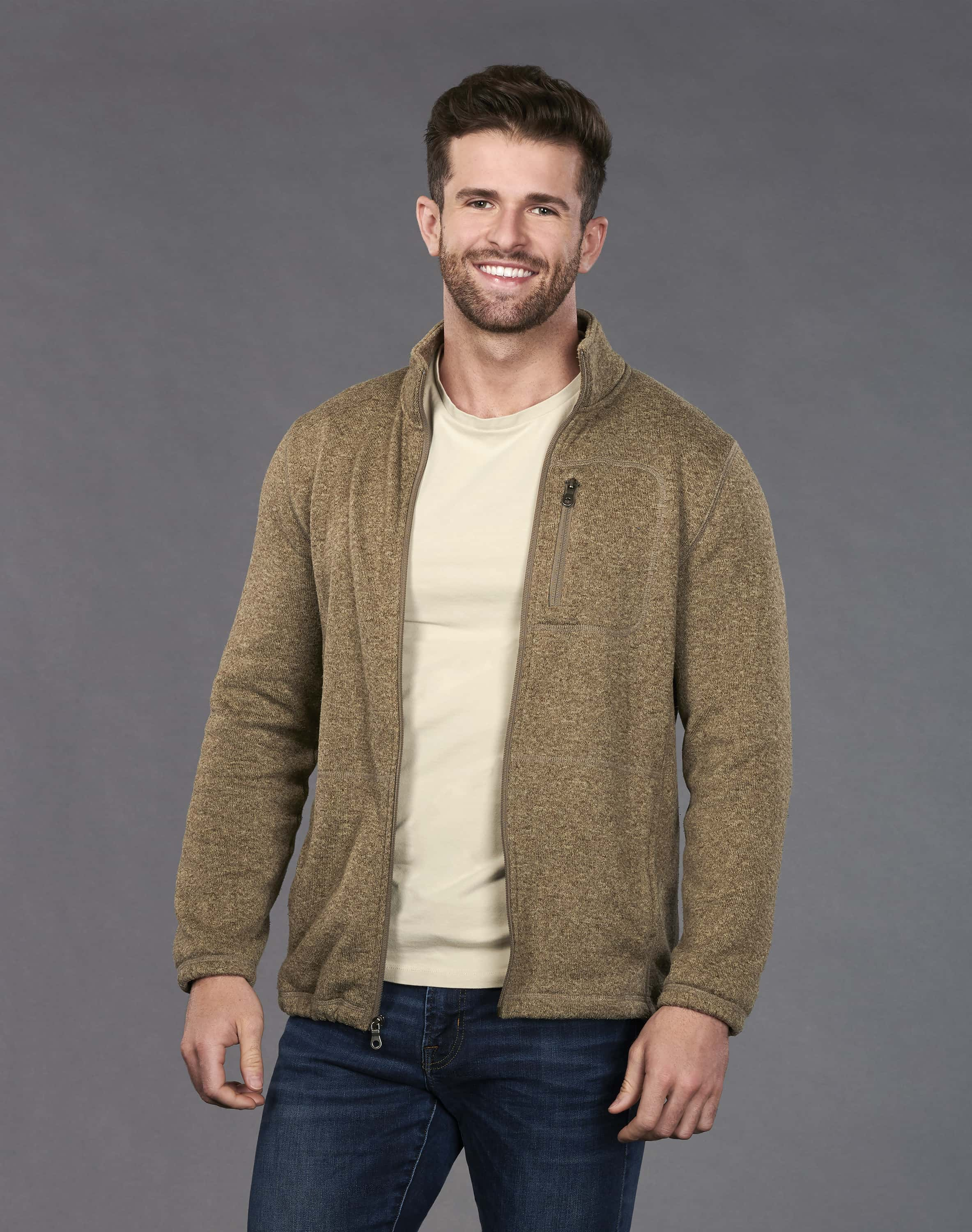 Kevin Fortenberry
A behavioral health specialist for the army from Manteno, Illinois, 27-year-old Kevin Fortenberry is a small-town guy who is the ultimate family guy. He helps vets deal with trauma. When Fortenberry isn't working, he is at the gym. In his bio, he revealed that his past relationships didn't work because he 'loves too hard.'
Luke Stone
A 29-year-old political consultant from Washington, District of Columbia, Luke Stone works as a political fundraiser on Capitol Hill. He is also a tequila expert and entrepreneur. Stone is looking for someone to enjoy the beauty of life with. He wants someone who will challenge him and has the same thirst for knowledge that he has.
Matteo Valles
A management consultant from Atlanta, Georgia, Matte Valles is a 25-year-old who has lived in places like Austria and Kenya before settling in Atlanta with his family. Graduating from Georgia Tech and with a degree in mechanical engineering, Valles is getting his virtual startup set up. On the other hand, what makes Valles more interesting is that he is a sperm donor who has helped create 114 kids for all types of families.
Ryan
A 25-year-old roller boy from Philadelphia, Pennsylvania, Ryan is an adventurous risk-taker. Ryan also loves the outdoors, hiking and rock climbing. And when he isn't out, he works as a data analyst in the fight to improve healthcare for women. He also says that he has never been in love.
Tyler Cameron
Tyler Cameron is a 26-year-old general contractor from Jupiter, Florida. He graduated his MBA from Florida Atlantic University and when he isn't working he is spending time with his family, scuba diving and hanging out with his rescue dog, Harley. Cameron has been in only one relationship till date but reveals that when he meets the right one he will know.
Tyler G
A 28-year-old from Boca Raton, Florida, Tyler G is a psychology graduate student, with a very laid-back and go-with-the-flow kind of attitude. He avoids going to clubs and prefers to spend time reading, going to Soul Cycle or relaxing on his boat. In his bio, Tyler revealed he considers himself a modern romantic who is looking for his equal match who can make him laugh.
Share this article:
the bachelorette season 15 meet the men hannah brown drama demi burnett premiere preview