The Handmaid's Tale behind-the-scenes book will shed light on the making of one of the most revolutionary American shows of its time Hulu's hit tv show 'The Handmaid's Tale' is based on the 1985 book of the same name penned by Margaret Atwood. The show is set to premiere its third season June 5, on Hulu. Before this, author Andrea Robinson's book, 'The Art and Making of The Handmaid's Tale,' consisting exclusive cast and crew interviews along with behind-the-scenes pictures that will shed light on what it took to translate the work of Atwood for a tv show, is slated to release May 14.
There will be about 45 exclusive interviews including ones with Atwood, actor Elisabeth Moss and a foreword by producer-actor Warren Littlefield. Each will throw spotlight on different characters in the series, the inspiration behind the roles that are portrayed in the show, and even important locations featured on the show.
For instance, there will be a dedicated section that speaks about the Waterford House, which is where Offred (Elisabeth Moss) is appointed as a handmaid. The central characters of the show including Fred (Joseph Fiennes) and Serene (Yvonne Strahovski) Waterford interact at this location for major parts of the show.
The book goes into details of the floor plan, Offred's room, Commander Waterford's study, the sitting room and more. There are reasons behind why the furniture is placed a certain way and Robinson has shared these details in her book. The book will also share interesting anecdotes about the color palettes of scenes, of the different uniforms for different sections of women in Gilead and more. The book will also include sketches of the first handmaid's uniform.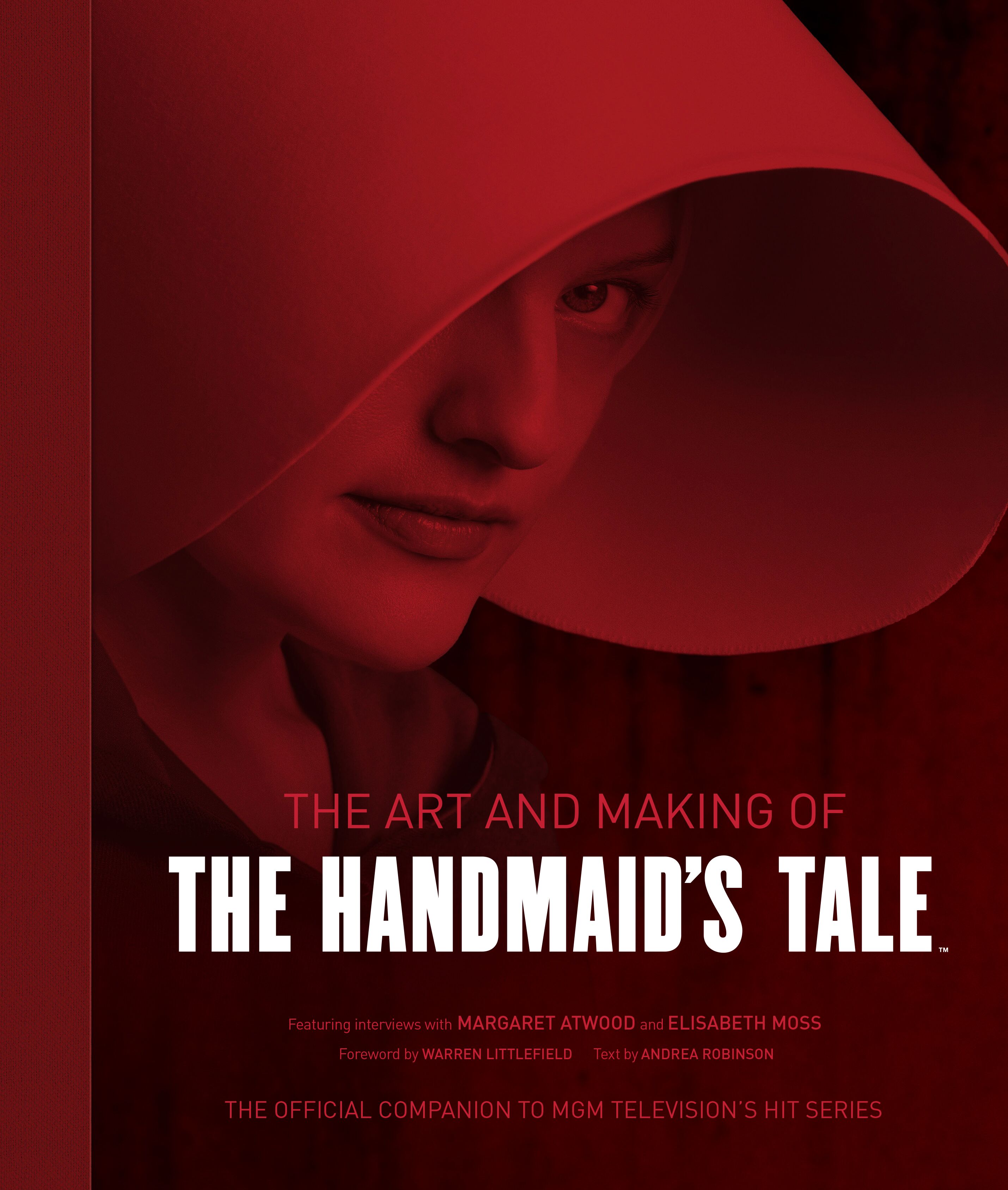 Author Robinson has worked previously on 'The Vampire Diaries: Unlocking the Secrets of Mystic Falls' and 'Buffy the Vampire Slayer: The Official Grimoire'. The book is published by Insight Editions and is priced $39.95.
In the meanwhile, the show will pick up right after Offred helps Emily (Alexis Bledel) escape with her baby, while she stays back to meet her daughter who was reassigned to a family in the second season. Emily and Lawrence are off to meet Moira (Samira Wiley) and Luke Bankhole (OT Fagbenle) who are in Canada, however, it is unclear if they will make it.
Serena, Fred's wife, also helps Offred after realizing the fate of women in Gilead is not something that should be faced by a baby. Fred is held hostage by his driver Nick Blaine (Max Minghella), to make sure Offred escapes, but he is unaware of her quick change of mind and in season 3, it would be interesting to see how the pieces fall into place after the escape attempt. The fate of Aunt Lydia (Ann Dowd), who was attacked by Emily in the finale, will also be clear in the upcoming season.