Teen kills best friend after man she met online promised her $9 million for videos and photos of the murder
19-year-old Cynthia Hoffman was shot in the back of the head and her body was dumped in a river in Alaska According to new developments, Cynthia Hoffman was allegedly killed by her best friend after a man she met online offered to pay her $9million (£7.2million) to murder someone. The 19-year-old was shot in the back of the head and her body was dumped in a river in Alaska.
The young woman's supposed best friend, Denali Brehmer, allegedly recruited four other teens to help plan and carry out the killing. According to reports by The Sun, prosecutors say Brehmer was "catfished" by Darin Schilmiller, who posed as a millionaire named "Tyler" online.
Schilmiller reportedly promised millions of dollars to the teens in exchange for images of a killing, new charges against him claim. The 21-year-old was interviewed by federal agents on June 10 during which he admitted to orchestrating the plan, court documents confirmed.
Police authorities have also claimed that Schilmiller tried to blackmail Brehmer into raping someone after the murder. However, there was no evidence to indicate that Hoffman was sexually assaulted. As previously reported, Hoffman had a developmental disability that caused her to operate intellectually at about a seventh-grade level.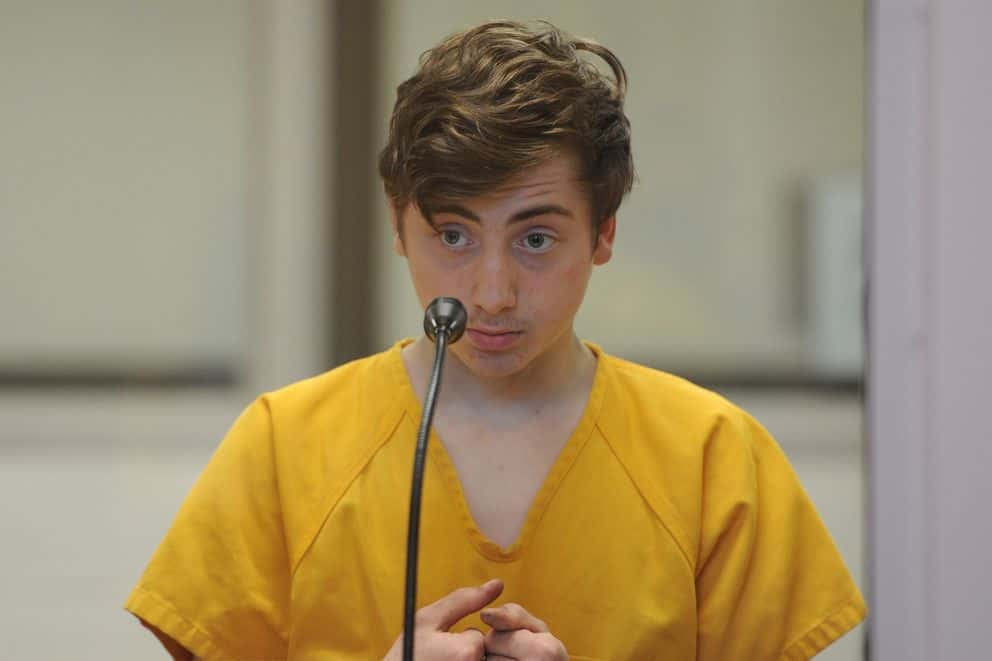 Her body was found on June 4 in the Eklutna River near the Thunderbird Falls trail and the police said that her feet were bound together by duct tape and she had been shot in the back of the head before being pushed into the river. Brehmer, her friends, 16-year-old Kayden McIntosh, and 19-year-old Caleb Leyland along with two other teens were arrested and charged.
The teens reportedly told police officials that each of them was supposed to receive a share of Schilmiller's promised reward for their role in the killing. Leyland, who is accused of lending his car to Brehmer and McIntosh to use in the killing, told police he was promised $500,000, according to documents in the case.
Moreover, investigators also believe that Brehmer sent Snapchat videos and photos to Schilmiller that showed Hoffman bound with duct tape. The charges further say that she sent images of Hoffman's body after the killing.
According to prosecutors, Brehmer learned she was being catfished after the killing. In other words, Brehmer learned Schilmiller was being "someone who fakes an online persona, often to scam money out of people". Meanwhile, McIntosh has been charged as an adult with first-degree murder and evidence tampering.
Brehmer has been charged with first-degree murder. The owner of the car, Leyland, and two juveniles, a male and female, are also charged with conspiracy in the case. The two juvenile suspects were transported to McLaughlin Youth Center. Charges were forwarded to the Department of Juvenile Justice.