Taylor Swift is ready to seal the deal with Joe Alwyn as she goes house hunting in London Taylor Swift has been going out of her way to hide her relationship with British actor Joe Alwyn, which means that she hasn't written any songs about him - yet, but the likelihood of that happening in the near future is low. The Sun's Dan Wootton, who broke the news of their cavorting in secret last May, has information that the songwriter is planning to move to England full-time to be near her unofficial beau.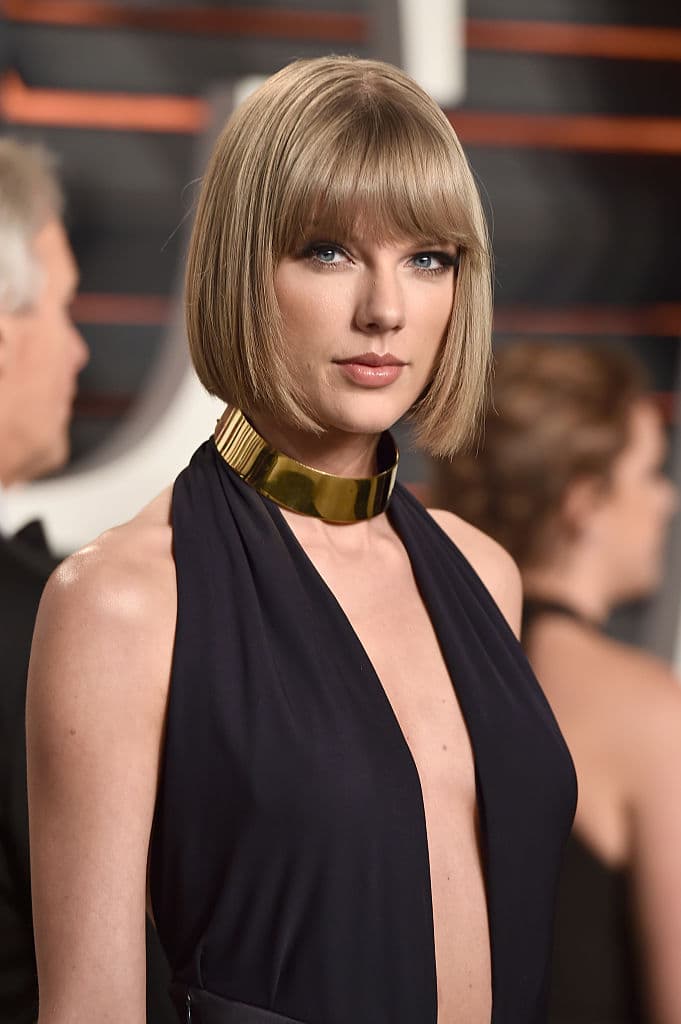 According to the article, Swift has been searching for a house in North London that she would like to use as a base while she works on new music and focuses on her relationship with Alwyn, who seems to be the one. Alwyn lives with his family in Crouch End, which is also situated in North London, and Swift is looking for a place near Alwyn's that is also close to the countryside neighboring Soho Farmhouse in Oxfordshire.
A source said, "Taylor loves the UK and how she can live a relatively normal life without being disturbed. Setting down roots is something she's thought long and hard about. She's set aside £30 million ($42 million) to find the house of her dreams, which she hopes to one day settle down in with Joe if their relationship continues to grow."
The Sun had previously reported last May that Swift was going around London in disguise, wearing a wig to hide her identity from curious onlookers. Their source said, "Taylor has flown in via private jets and her security has made it a military-like mission to prevent her from being seen."
Swift appears to have been successful in keeping things on the down low. The source added, "She's been walking around with Joe in London using disguises, like scarves and hats, to keep her identity under wraps. Nobody has a clue they've been walking past a music superstar - not even her new neighbors."
Now the singer is thinking of taking her relationship with Alwyn to the next level. Her only condition is that the house she moves into have multiple kitchens. The source revealed, "Two mega kitchens are an absolute requirement as she wants one near her entertaining area to be kept clean." She loves cooking so much that Alwyn has reportedly found a new nickname for her, calling Swift his "feeder."
"Her two biggest loves are chefs Delia Smith and Nigella Lawson. She's been trying out their recipes for her team," revealed the source, speaking about Swift's passion for cooking. We certainly do envy those crew members who have had a taste of Swift's cooking.
This home will be Swift's first real estate purchase outside the United States. She owns a penthouse apartment in New York City, a beach house on Rhode Island famous for its parties, a historical house in Beverly Hills, and a house and a penthouse apartment in Nashville, Tennessee, so she can stay close to her country roots. She will be leaving all that behind to join Alwyn in London.
Swift was reported to have rented a house in London earlier this year so that she could make visits to Alwyn much more easily, but ended up staying over at her boyfriend's place so often that his friends commented that "it's as if she's moved in with him." Swift seems to have a thing for British men, having dated Harry Styles, Calvin Harris, and Tom Hiddleston, but this time she's keeping it to herself, and we all hope Alwyn doesn't end up another song.