Tati Westbrook addresses downturn in James Charles' following after 'BYE SISTER' video : 'I do really want the hate to stop' Beauty blogger and makeup artist Tati Westbrook is now saying that her 43-minute YouTube video about James Charles was "really a wake-up call" for him and wasn't intended to attract the hate that it did.
In a new video that Westbrook uploaded on Thursday, the 37-year-old Halo Beauty founder specified the reasons for her 'BYE SISTER' video take-down of fellow beauty YouTuber and CoverGirl Ambassador Charles that has divided the beauty community.
"This was really a wakeup call, and it was me trying to reach someone who I found completely unreachable," she said in the video titled 'Why I Did It'. "I had been trying to deliver the same message so many times because this wasn't just about one thing."
Westbrook added that the video was about "respect" and "honesty," and about Charles' behavior that she didn't agree with.
"I think the message was heard," she said.
For those who still haven't caught up with the drama, it all started when Charles posted a sponsored Instagram story for Sugar Bear in April, knowing perfectly well that the company was a direct competitor for Westbrook's Halo brand.
And so, the beauty influencer, who is considered to be the 'OG' in terms of the beauty blogging business, uploaded a YouTube video outlining Charles's hypocrisy.
Charles did not immediately respond to MEAWW's request for comment about the allegations, but after Westbrook's video went viral, he too posted his own Instagram story, writing, "I want to publicly apologize to my close friend Tati. She has been like a mother to me since my first days in this industry and has given me more love, support, resources, and advice than I could ever ask for."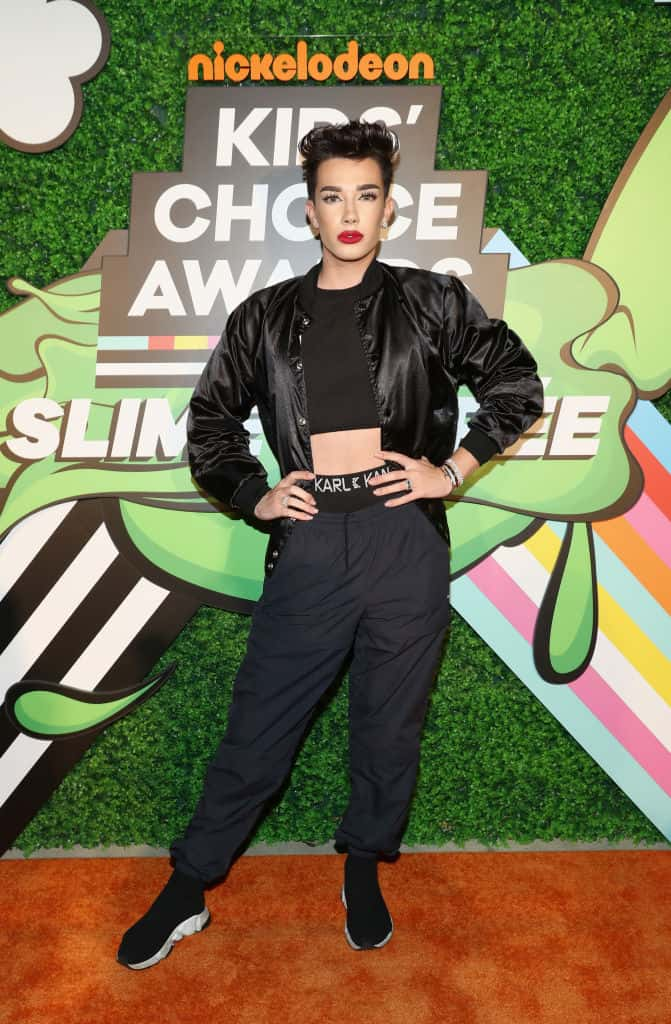 "I knew this would cause a lot of controversy, I know that," Westbrook said of the 'Bye Sister' video in her recently released clip. "But I didn't think it would get to this magnitude. I didn't think it was possible."
As per reports, Charles lost three million subscribers to his YouTube channel since Westbrook's video last week, including stars like Kylie Jenner and Shawn Mendes.
But Westbrook says she didn't intend or expect the intense wave of backlash to hit the 19-year-old.
"I thought that I would be the one that would take the hit," Westbrook said in the video uploaded Thursday.
Her channel has more than 10.3 million subscribers, while Charles' had 16.5 million before the scandal. His subscriber count now sits at about 13.4 million.
Westbrook explained that she harbored no ill-will for Charles whatsoever, in spite of all the allegations that she made against him in 'BYE SISTER'.
"I do really want the hate to stop. I want the picking sides, and the abusive memes and the language, and all of that, I really hope on both sides it can stop. That's not why I made the video."
Despite the video posted on Thursday, Westbrook said she's still taking a break from social media.
"I'm not back," she warned subscribers at the beginning of the video. "I needed to hop on, answer some questions and at least do that for you while I take a time out." She added that while she has some pre-filmed videos she might upload she won't be filming any new content for the time being.
"I've always said I want my channel to be an escape and like a good place to play with makeup and fun stuff like that," she said. "And I still want my channel to be that, but right now, you know, I need to take a time out."
If you have an entertainment scoop or a story for us, please reach out to us on (323) 421-7515.

Share this article:
tati Westbrook issues apology james charles bye sister video in new youtube clip