Taliban net worth: Group sitting on nearly $3 trillion in untapped natural resources Sitting on an estimated $3 trillion worth of stolen cash, drug money, oil and other natural resources in Afghanistan, the Taliban is now the world's richest terror outfit.
The extremist group seized control of the war-torn country within two weeks after the Joe Biden White House ordered full withdrawal of US troops from the region. This, in turn, helped the Taliban capture vast swathes of untapped underground wealth. According to Afghanistan's Ministry of Mines, it has several provinces flush with iron, copper, gold, coal and other deposits said to be worth around $2.75 trillion. In 2010, an oilfield was discovered with an estimated 1.8 billion barrels worth nearly $140 billion, The Sun reported.
RELATED ARTICLES
What is the Badri 313? Feared Taliban 'special forces' spotted sporting American equipment
Erik Prince dubbed 'war profiteer' for charging $6,500 for flight out of Afghanistan
Afghanistan is also believed to have one of the world's largest deposits of lithium, a scarce and high valuable element needed for battery production as the demand for electric cars and fossil fuels alternatives continues to increase. Most of the nation's mineral wealth has remained in the ground owing to decades of war and instability, and now the Taliban could start tapping on those reserves.
The terror group could embrace modern ways of doing business and sell lucrative contracts to countries like China. According to The Sun, Afghanistan is said to have 2.2 billion tonnes of iron ore worth around $343 billion, and an estimated 3 tons of gold worth $170 million. In addition, there is an estimated "500 million barrels of natural gas" waiting to be tapped.
According to NATO data, the Taliban already makes an estimated $46 billion every year from mining iron ore, marble, copper, gold and zinc. The group also draws massive profits from the global heroin trade, real estate and contributions from allies. Insurgents have reportedly been flaunting pallets of cash left behind by troops and other organizations, along with stolen US military weapons seized from the fallen Afghan army.
It's worth noting that Afghanistan is also the world's largest producer of opium and it could become the primary source of income for the Taliban. The terror group has been involved in the country's gargantuan narcotics trade for decades and reaped millions from opium extraction, trafficking and "taxing" drug labs to charging hefty fees for smuggling shipments to Africa, Asia, Europe, Canada, Russia, and the Middle East.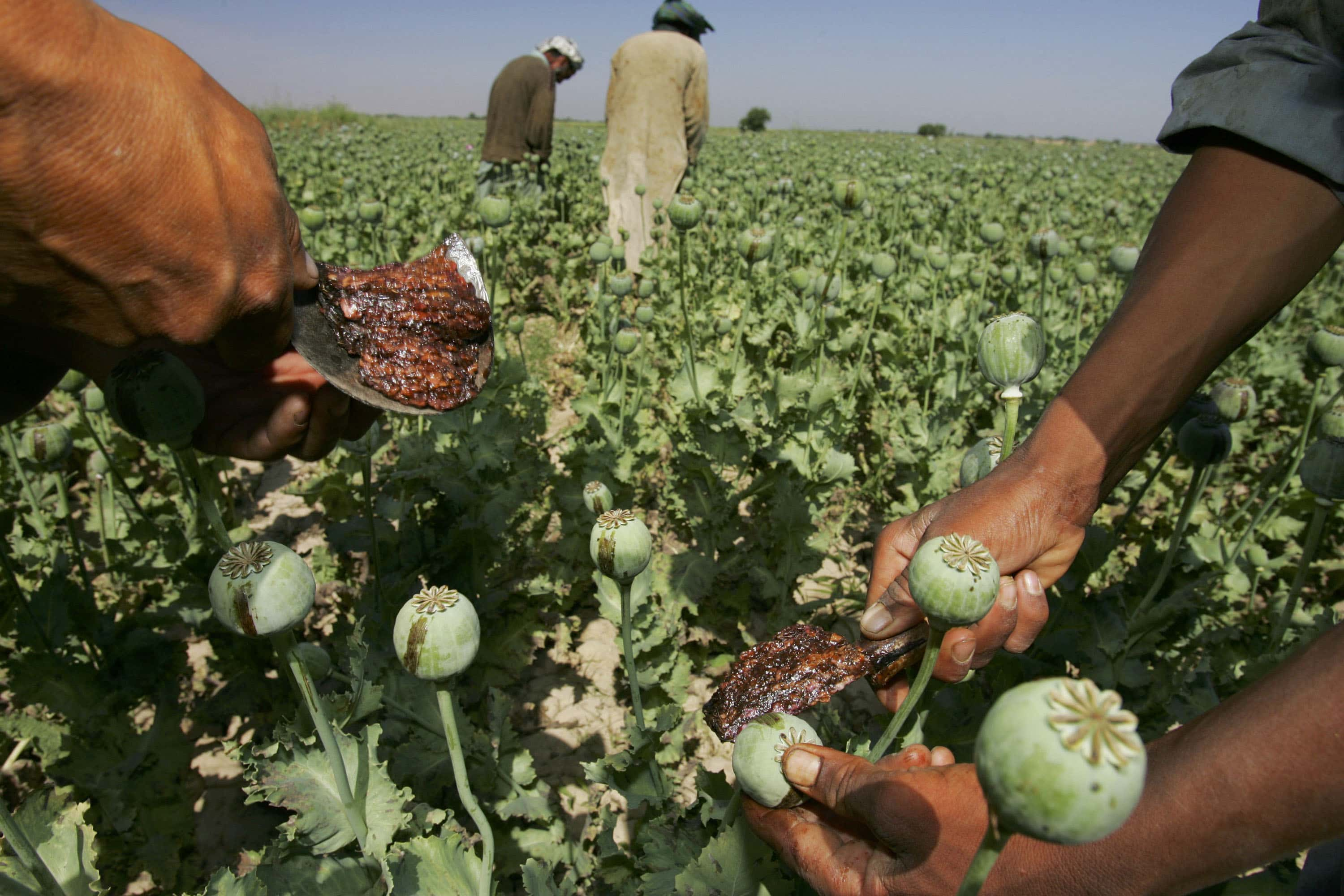 Between 2018 and 2019, the militant group earned an estimated $400 million from Afghanistan's narcotics industry, UN officials believe. According to the BBC, most of the poppy production takes place in Taliban strongholds, where the militants run a sophisticated financial network and taxation system to pay for operations.
Meanwhile, the terror group has been handed billions of dollars worth of weapons and military equipment as a consequence of the abrupt US pullout that led to the collapse of the Afghan army. Insurgents may have got their hands on nearly $18 billion worth of abandoned weapons and vehicles.
According to The Sun, many of the weapons are US Military grade and were handed over by Washington in an effort to strengthen Afghanistan's armed forces. However, Taliban fighters are now regularly seen flaunting military grade assault weapons and gear. They recently mocked an iconic photo of US marines planting the flag at Iwo Jima, replacing Old Glory with its own insignia.
Share this article:
Taliban net worth Group sitting on nearly $3 trillion in untapped natural resources