Michael Jackson's nephew Taj says his 'love faxes' to Wade Robson, James Safechuck were just 'words of encouragement' Michael Jackson has been the subject of major controversy ever since the release of HBO's documentary 'Leaving Neverland,' in which Wade Robson and James Safechuck alleged they were sexually abused by the late pop legend when they were children.
These allegations have tarnished the late 'Thriller' singer's legacy, and prompted the Jackson family to mount a vigorous defense of the singer including releasing a documentary to share their side of the story.
In the mini-documentary titled 'Investigating Neverland', Jackson's nephew Taj Jackson opened up on a couple of aspects of his uncle's life including the supposed creepy 'love faxes' which the singer sent to a few children including his accusers Robson and Safechuck. According to Taj, these letters were nothing but words of encouragement from a well-wisher.
In the documentary, when Taj is asked about whether the faxes and notes sounded like MJ was grooming the children, he responds by saying no.
Taj revealed, "There are tens and tens of us that have these notes. I had these, my brothers had these. He was like that, if he thought his words could help you or inspire you he would write you a letter. There's nothing uncommon about it, but in the wrong context, people who don't know him or the context of it will think that's weird."
Taj also added how Michael had given him a poster which read, "You are the world and the world is yours," before adding that Jackson was like that and "that's the magic of him too. He was always wanting you to be the best person you could be."
Further in the documentary, Taj also discusses MJ's 'Cirque du Soleil' show which took place in Las Vegas and a situation which happened between Robson and the creators of the show. In 2011, Robson sent an email to the creative team at Cirque where he stated, "I always wanted to do this MJ show badly."
Robson also wrote in the email that he knew he was meant to do the show and wanted to make it amazing for himself, Cirque and of course, Michael Jackson.
However, the gig was given to Jamie King. Just after King was given the gig, by late 2012, Robson started to draft a book about being sexually abused by Jackson. In 2013, Robson filed a civil lawsuit against Jackson's estate and then he went public with the allegations just a week before Jackson's 'Cirque du Soleil' started.
Taj says laying it out in this way does show the motivation that Robson could have behind doing certain things.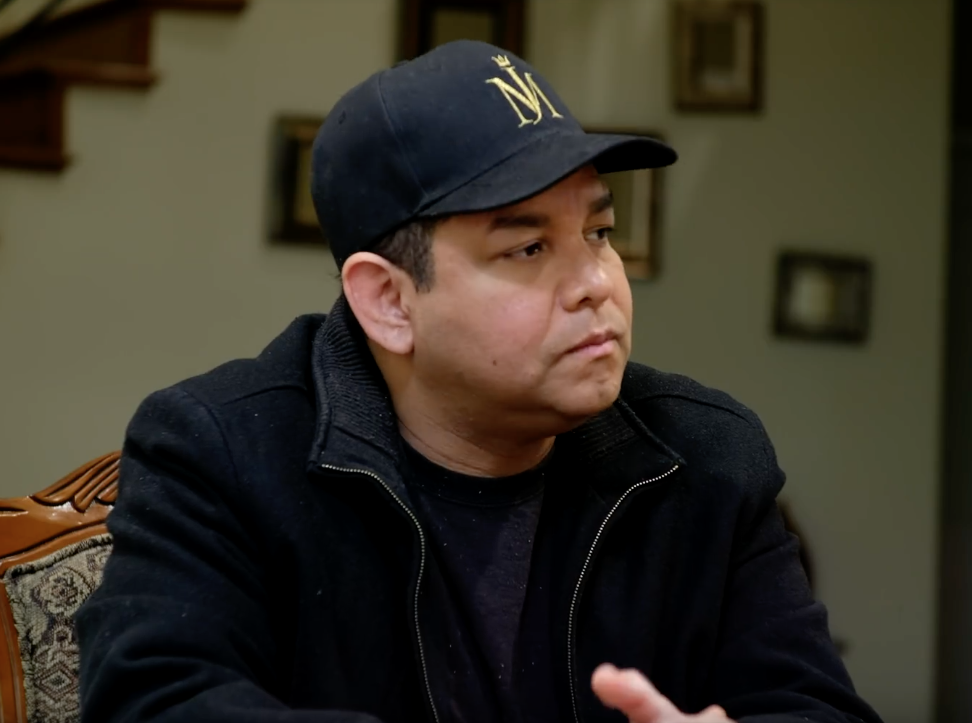 These claims about Robson being an opportunist are shared by Jackson's niece Brandi. She claimed that he gets this trait from his mother and knows how to place himself in situations which would benefit him financially.
When it comes to Robson wanting to be a part of Jackson's projects after his death, he wanted to be included in the memorial.
After the memorial, he wanted to meet Jackson's children which Taj revealed he made happen. "It feels like a betrayal because I wish I could take it back. He (Robson) was very thankful when it happened and Joy (Robson's mother) even said that 'my biggest fear is to lose contact with the family' and that to me, says it all," Taj shared.
"Once they lost contact with the family, once that Cirque job ended, that was the official you're cut off and its almost like a disgruntled employee that's like 'I'm going to hurt you now'," Taj continued.
Taj also spoke about the last time he saw Wade or any of his family members and revealed that they had a close mutual friend, and every Christmas he would see Robson's sister Chantal and his mother Joy.
"This was the first time, this past year- the 2018 Christmas that I was arriving with my wife at a Christmas party and she (Chantal) was leaving with I think her husband and she had her head down and when I said hi to her- it told me a lot, they didn't tell me a lot back then cause I was just like that's odd because we have always been somewhat cordial but now, knowing the situation, it makes sense," Taj revealed.
Taj also added that Jackson was always targeted by repeated lawsuits as he was a nice person and people took advantage of that.
Share this article:
Taj Jackson love faxes sent by MJ to Wade Robson, James Safechuck investigating neverland