Susan Cox Powell's in-laws accused her of being promiscuous, mentally ill and suicidal after she disappeared, claims documentary
Her in-laws defended themselves claiming her childhood diary showed that she was mentally unstable, suicidal, and fixated on sex Susan Cox Powell mysteriously vanished from her home in West Valley City, Utah in 2009. The mother of two was never seen or heard from since and her case continues to baffle the world.
Oxygen Media released a new documentary titled 'The Disappearance of Susan Cox Powell' which looked at new developments in the case and shows never-seen-before videos to try and make sense of what could have happened. Susan's husband Josh Powell was almost no help to the authorities and eventually became a person of interest in the disappearance of his wife.
Josh Powell had a bizarre alibi and said that he had taken his two sons (7-year-old Charlie and 5-year-old Braden) on a spontaneous camping trip in a blizzard. Even though Josh Powell gave a very strange alibi and claimed he only returned to the couple's home after she had vanished, his father Steve Powell was the most suspicious given his obsession with his daughter-in-law.
Stephanie Bauer, an investigative journalist, told authorities to "speculate that Susan Cox Powell was most likely killed by her husband the day she went missing, almost ten years ago."
Josh and Susan had to move in with the Powell family when they got married and this led to Josh's father Steven 'Steve' Powell developing a huge obsession with his daughter-in-law. It is no secret that he would often videotape her or take pictures of her with/without the 28-year-old mother's consent. He also had journals where he documented his lust and obsessive behavior.
These journals showed how Steve was victimizing, stalking, and obsessing over his son's wife to the extent of saying things like, "I love putting her underwear against my face. I've seen her breasts, she doesn't know it, but I have- when she's come out of the shower. God, I worship her."
Aftermath of Susan Cox Powell's disappearance
After Susan Cox Powell's mysterious disappearance, the Powell family started to deflect all blame and responsibility claiming that they had no idea. In the month after Susan disappeared, Josh claimed that he was not at all involved in her disappearance. However, Stephanie Bauer says, "He would not help authorities or the Cox family search for Susan."
Josh Powell then decided to relocate from the couple's Utah home to move in with his father in Washington.
Susan's father Chuck Cox said, "His actions do not correspond with somebody who is expecting for their wife to return. His actions correspond with somebody who knew that she was not going to return."
This made the case a lot more complex and difficult to deal with. As the investigation continued, it was difficult to come up with concrete evidence as there was no body.
"Steve and Josh responded to the ongoing investigation by going on a bizarre media tour where they described Susan as 'mentally ill' and 'promiscuous'," Bauer shared. They claimed that her childhood diary showed that she was mentally unstable, suicidal, and fixated on sex, as a means to defend themselves.
The Cox family attorney Anne Bremner said, "Who — in loving memory or in trying to find a spouse — talk about bad things about her?"
While giving an interview to ABC news, Steve Powell said, "Susan was very sexual with me. We interacted in a lot of sexual ways because Susan enjoys doing that."
However, Susan's father Chuck Cox has flatly denied such claims saying, "She wanted to be as far away from him as possible."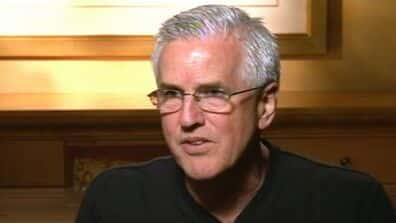 He also claimed that it was Steve Powell who had initiated sexual advances and that Susan had absolutely no interest in her father-in-law.
As Susan's friend Kiirsi Hellewell shared, "It felt like we were watching this horrible movie on TV. Steve Powell was so horrible and disgusting to try and make it seem like Susan was interested in him when we all knew she hated him and was so disgusted by him."
The case has not been solved and still remains one of the world's most notorious cold cases.