'Supergirl': Storylines that need to be resolved before Season 5 ends, from Kara's love life to Leviathan With the odds of Arrowverse shows having shortened seasons increasing, there's been a constant debate on the storylines that would be tied up or continued for another season. 'Supergirl' is one of the shows that's set to have a curtailed season, and while we take a look at the storylines that season 5 may look at clearing up.
Lena Luthor and Kara Danvers' relationship
The season has seen Lena take extreme measures in her bid to "fix" humanity. It was a rough ride for Lena Luthor (Katie McGrath) in Season 4. Her world turned upside down when her evil brother, Lex Luthor (Jon Cryer) revealed that Kara (Melissa Benoist) was hiding her superhero identity.
With Lena discovering Kara's secret, she vowed to exact revenge and put her twisted Project No-Necere in motion. The landmark 100th episode, 'It's a Super Life' seemed to give some sort of conclusion to this plotline with Kara leaving the ball in Lena's court.
Now, this raises further questions: Will Lena still work with Lex on Non-Nocere? Will the duo get back to being friends? This will be one of the threads 'Supergirl' needs to tie up if there is a shortened season.
Leviathan and Lex Luthor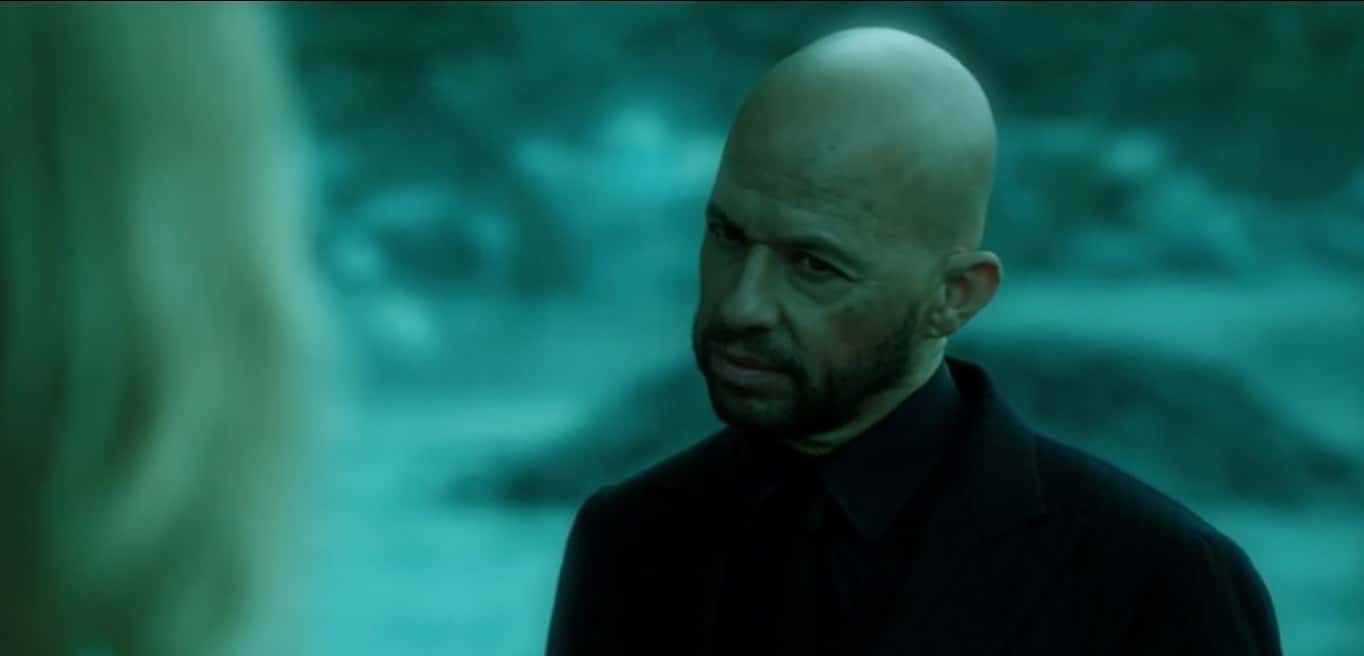 The mysterious organization was teased since Season 4. Not much is known about Leviathan other than that they seem to have agents hiding in plain sight. The finale of Season 4 revealed that Eve Teschmacher (Andrea Brooks) was secretly working for the organization.
She meets an old lady who tells her she failed her mission before revealing "Leviathan is everywhere. Leviathan is everyone. And Leviathan is coming." Leviathan's head honcho was revealed to be an earth-bender called Rama Khan (Mitch Pileggi).
In Cara Buono's (The 'Stranger Things' star who played Mrs.Wheeler) Gamemnae, an ancient alien, he has a formidable ally who has been on earth since the Mesozoic era.
Barring the one Rama Khan v Kara scrimmage, there wasn't much about the Leviathan after 'Crisis' and the last couple of episodes see them pop up again as they work with Lex Luthor (Jon Cryer).
However, other than those sporadic appearances, Leviathan has been largely on the sidelines and there is no definite clarity on that plotline. Only time will tell if the writers decide to end the Leviathan storyline in Season 5 or take it to the next season.
William and Kara
Probably the most controversial relationship the season has presented. Kara's love life is all set to blossom again after being dormant for over two-and-a-half years (in her words). Her ex-flame Mon-El (Chris Wood) had to, unfortunately, stomp over her heart and make his melancholy exit from the show in Season 3.
Over the past couple of seasons, Kara has been quite busy to have a romantic relationship. Apart from the multiversal crisis and its repercussions, there are villains pouring in from the skies, including the mysterious Leviathan, Lex Luthor (Jon Cryer) among other villains.

So in short, Kara hasn't exactly had time for any dates. But lately, the show writers have been pushing Supergirl towards a certain William Dey (Staz Nair), who works in her office.
Fans have been rolling their eyes at this hint of a romance for a while now, but clearly, this link is waiting to happen. It's only a matter of time before the show reveals what's in store for the duo.
What do you think are the other plotlines that 'Supergirl' needs to explain before Season 5? Supergirl airs Sundays at 9/8c on The CW.