'This Is My Dinner' review: Mark Kozelek at his wittiest and most playful on Sun Kil Moon's sprawling new album After releasing his moody, contemplative solo album earlier this year, Mark Kozelek is back again to give us a second serving of his brooding, scatterbrain spoken-word style indie folk - this time with his San Fransisco-based folk rock outfit Sun Kil Moon.
Curiously titled 'This Is My Dinner', the album is the ninth for Sun Kil Moon and arrives fresh on the heels of 2017's 'Common as Light and Love Are Red Valleys of Blood'. Although it arrived relatively soon after their previous effort, the new album is not even close to a hurried effort. In fact, it's the quite opposite. Continuing in the tradition of their brooding, contemplative, slow-burner nod-alongs, with 10 tracks that span a whopping 1 hour & 27 minutes, the record has a languid pace, like lazily flitting through a picture book of Kozelek's foggy anecdotes and recollections.
'This Is My Dinner' is an album of contrasts. While Kozelek rants about an infinite number of topics (both mundane and profound) in his dirge-like monotone, the maximalism of the lyrics are contrasted with the sparse, hypnotic instrumentation, whose sole job is to let Kozelek's ramblings take the spotlight.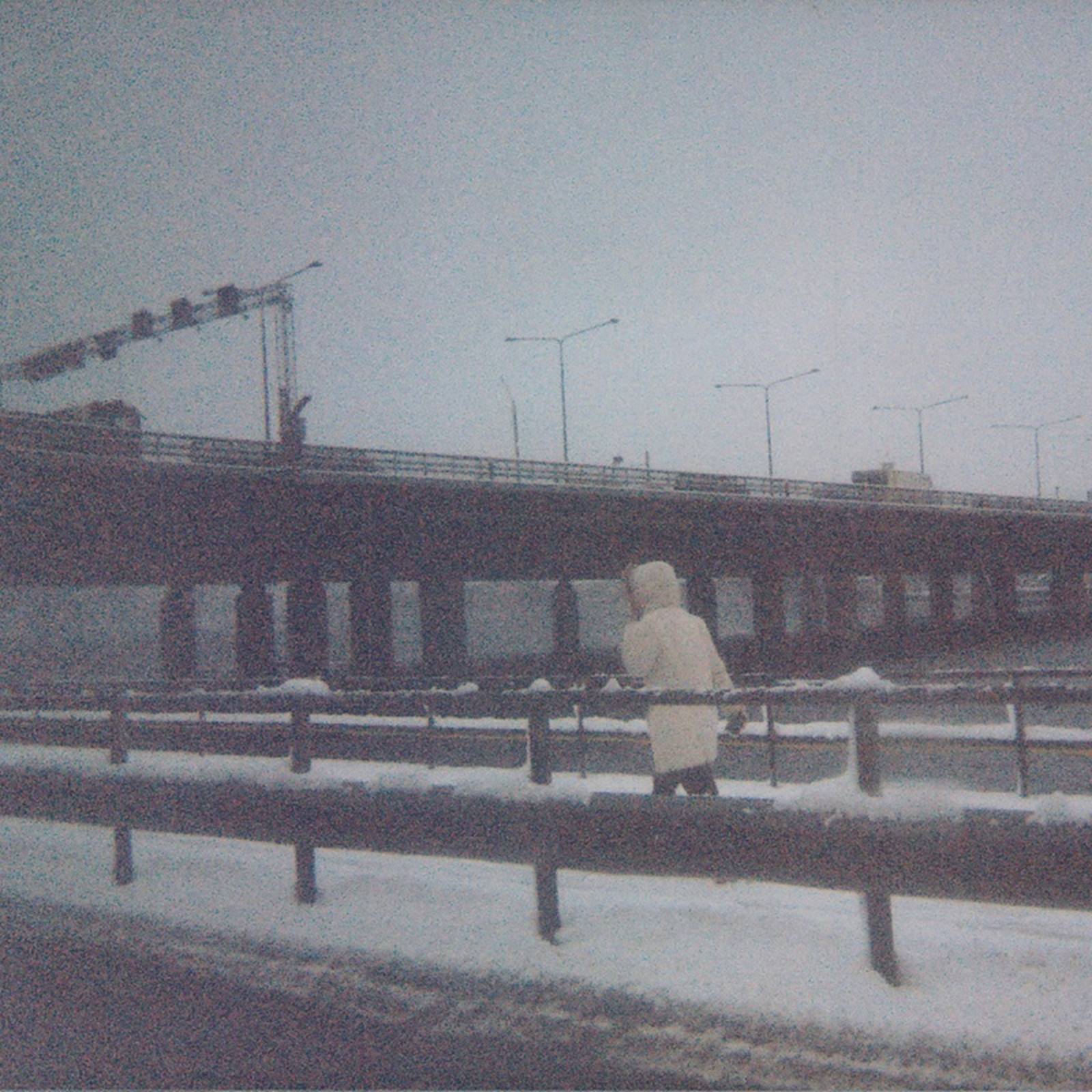 Thematically, the album is also full of stark contrasts. At times, it is a filterless reflection of the self, while at others it is a satire of culture. At times, it is a homage to the legends of the past (a mind-boggling re-imagining of AC/DC's 'Rock 'n' Roll Singer' features on the LP), while at others, it is a shameless look at the gritty realities of modern life. The album was written during Sun Kil Moon's November 2017 European tour, which saw them crisscross through a number of stops in Scandinavia. Part of the album was initially recorded as early as November 2017 at TAPF Studio in Copenhagen, with the rest of it being recorded in just three days at Hyde Street Studios in San Francisco.
The band's journey through Scandinavia is a recurring motif throughout the album as is evident from the album art and also the very first line of the title track which goes: "Arrived last night to the dark city of Oslo".
The album opener, 'This Is Not Possible', as the name suggests, is a hilarious meditation by Kozelek on all that is possible and not possible. Through its sprawling nine-and-a-half minutes, he contemplates a multitude of questions while the backing vocals judge the possibility of the statement with a dismissive drawl. "Is it possible that the city of Berlin doesn't have rhythm?" Kozelek asks. "This is not possible," says the backing band in unison!
He continues to wonder if 'Berlin' is his favorite album by Lou Reed, if his favorite movie is 'Mission Impossible,' or if his favorite novel was penned by J.D. Salinger. These deeply personal musings wander from one thought bubble to the next seamlessly, wondering if Donald Trump needs to be in a mental hospital in one instance, detailing his travels through Europe the next. It will make you smile, if not chuckle at times, but one thing is for sure - this album is not one to be broken down and over analyzed.
Kozelek says as much in the lyric of the title track when he speak-sings:
"Leave the song alone, don't ask questions about it, just enjoy it/ Leave the song alone, make your own connections with it/ Leave the song alone, don't you ever try to overanalyze it /Leave the song alone, a song is a song / Don't dissect it like a dead frog."
It's one of several delightful poetic sections of the rambling lyricism, often heavily self-referential and full of intertextuality, making references to their own previous material at times without a care in the world. It's the sign of a matured artist that doesn't need to second guess his work.
The message is clear. This is not a radio-friendly, singles-filled, pop album. Neither is it a work so far out it doesn't make any cohesive sense. SKM hit the sweet spot somewhere in between. It's an album that you can comfortably push as background noise, knowing that Kozelek will pull you back in at times when required with all sorts of interesting gimmicks. An album that unapologetically opens with three tracks all close to the 10-minute mark or more.
On 'Linda Blair', he lets out a mock-death growl that sounds like Cradle Of Filth's Danny Filth consumed too many helium balloons. On the AC/DC cover 'Rock 'N' Roll Singer', he drags out the phrase "rock n roll" with the "rooooooooll" seeming to stretch endlessly until it blends with the electronics behind, before bursting into a breathless woop. On the album closer 'Chapter 87 of He', the relaxed, steady percussions suddenly crackle into a full minute of cacophonous noise-rock (a moment that made me pause the track to check if some punk rock was playing on another tab!).
But even while they pull these wild stunts through the album, it doesn't feel pretentious or in bad taste. There's something about it that has an almost mimetic effect. It's almost as if Kozelek knows what our innermost thoughts sound like, and then emulates that in the form of long, sprawling trains of thought set to music. It feels like a post-modern reworking of The Doors' 'An American Prayer'.
There is a boyish playfulness through the record, best noted in the two covers that feature on it. The previously mentioned cover of AC/DC's 'Rock 'n' Roll Singer' is transformed into a jangly, acoustic rendition - a far cry from the guns-blazing original. That is preceded by a nostalgic re-imagination of the theme to The Partridge Family's 'Come On Get Happy'. It's again a message about the tone of the album, one that doesn't take itself too seriously and implores listeners to do the same. To let your hair down and unwind and not overthink things so much for a while. Sun Kil Moon will do the overthinking for you, repackage it into a neat record and let you drown in it.
Essential Tracks: This Is Not Possible; Linda Blair; Rock 'n' Roll Singer; Chapter 87 of He
Disclaimer : The views expressed in this article belong to the writer and are not necessarily shared by MEAWW.