'Succession' season 2 episode 3 sees Logan Roy stonewall Shiv and show everyone he is boss Succession' season 2 episode 3 saw more manipulation by the head of the media conglomerate, Waystar Royco, Logan Roy (Brian Cox) and the one to get hit this time was his daughter Shiv (Sarah Snook). In previous episodes of the season, we saw Logan promise Shiv she would be the heir of Waystar after Kendall backstabbed his father in the finale of season 1 when he joined hands with Logan's nemesis.
However, he is now stonewalling Shiv from any big decisions that the top tier executives of Waystar are currently discussing. This time, Logan wants to acquisition a media company - PGM - run by the Pierce family.
The majority of Logan's advisors including Gerri (J. Smith-Cameron) clearly feel this is a bad idea considering the 20-billion-dollar investment might result in reputational and financial ruin for Waystar. Kendall seems to think so as well, but he goes along with his father anyway.
Everyone wants to understand Logan's obsession with this acquisition considering PGM does news unlike them - meaning they actually cover news and it is not a bunch of hogwash produced to support and publicize news articles solely for the benefits of the corporate bigwigs.

In fact, when Shiv first heard of the news she had a breakdown and tells Tom he needs to stop Logan, but of course, Tom isn't as gutsy as Shiv so he crumbles under the pressure. Instead of pointing out the problems with the plans of acquisition, Tom confesses to Logan that a few of the executives are against the idea just when it has come to his attention that someone from his inner circle has leaked information about the acquisition to the Pierces.
This is after Logan hears that someone from his close circle has been talking to a biographer. S**t hits the roof and there really is no other way to put what happens next at the corporate retreat that Logan planned for all his trusted executives.

Logan shows us he can get people employed by him to to do anything he wants and that includes getting his son-in-law, Tom (Matthew Macfadyen), and Greg (Nicholas Braun) among others to make noises like pigs and eat sausages off the floor. This, Logan does, to smoke out the mole and all he sees around is "a bunch of snakes and morons".
The room is so vastly different from the conference room Logan met his associates at. It is laughable what these people under Logan are ready to do to stay on his good side. While Logan finds out who spoke to the biographer and also learns that his son Roman unintentionally revealed his father's plans to the Pierce family by talking to one of them in an attempt to impress his father and land a deal, he continues to stay in control of Waystar and take the plan forward.
He absolutely believes that this is the way forward and we also know for a fact that anyone who comes in the way of this would be treated worse than animals. Take Roman, for instance, he is yet again shown as an immature son who screwed up a deal his father worked hard on.
The fact that Roman did not intend for this to happen only makes his position worse in the eyes of his father who calls him a moron in front of a room full of people he works with. The more disapproval he faces from his father, the more anguish Roman feels which he tries to drown by taking insane amounts of alcohol, or with wry humor.
On the other hand, despite agreeing with everything Logan has come up with regarding the acquisition, Kendall (Jeremy Strong) is still not completely out of the woods. When Logan first hears someone from his inner circle might have spoken to a biographer, he turns to Ken and asks if it was him.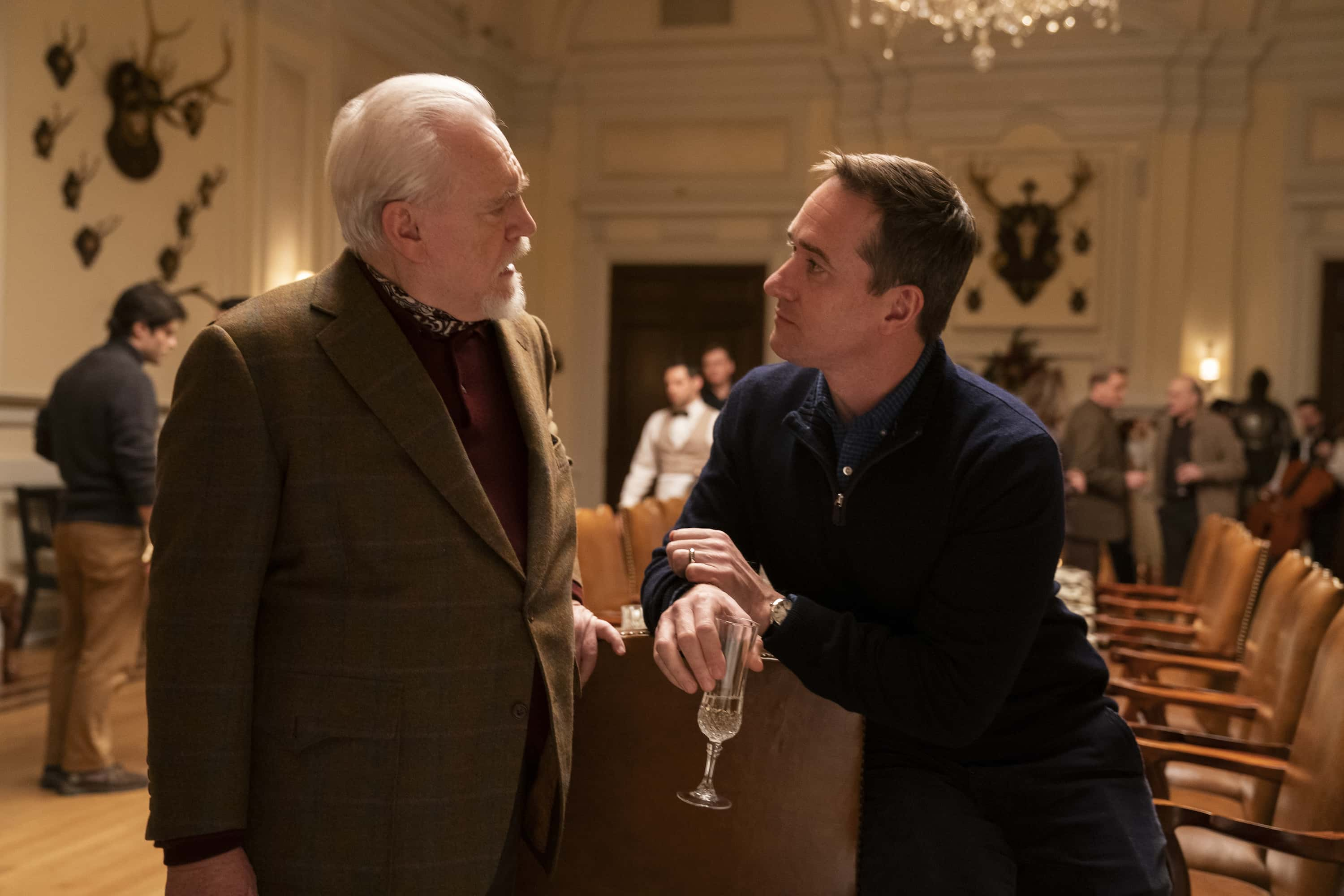 The most affected of all, however, is Tom, who not only gets insulted by his father-in-law but also comes home to find Shiv may not be 100 percent on his side. His place in the Waystar group is precariously positioned and he has finally become aware of the same.
It is also clear all the stonewalling Logan did might have been to judge how trustworthy she is. By putting her husband to the task of speaking to her father, Shiv stays unaffected and ends up becoming the only person Logan can depend on at the moment because he finally called her to inform her it is time to bring her in and that she should set a date.

Does this mean he has finally given up on Ken becoming the heir after all? We will have to wait and watch in 'Succession' season 2, episode 4, which will air Sunday on HBO.