'Stranger Things' season 3 may see Eleven reunite with her mother Terry Ives It is a common factor for superheroes to have some kind of a tragic story when it comes to their relationships with their parents. Be it Batman, Spiderman, Hal Jordan, or Wolverine, they all had to lose their parents in order to become the saviors they are claimed to be.
Stranger Things' Eleven (Millie Bobby Brown) is no different, and we do not get to know about her parentage until season 2. Throughout season 1, Eleven remained under the impression she was a motherless child, but by the end of season 2 she finally meets her mother Terry Ives (Aimee Mullins) who has reached a permanent state of amnesia where she does not even remember being pregnant, and can only be heard muttering some words and numbers.
The discovery of Eleven's mother could have easily changed the course of the story but considering that the Duffer Brothers chose to leave the episode of their reunion on a cliffhanger, might suggest Terry's return in season 3. The prequel to season 1, 'Stranger Things: Suspicious Minds' by Gwenda Bond gave us a detailed look into Terry's life before Eleven.
While the comic book chiefly revolves around Terry and her husband, Andrew, we get a detailed look into Dr. Brenner's interference into their lives. On the other hand, it also tells us how Eleven got her birth name, Jane. Terry, who is described as a woman of dry humor, named her daughter after anthropologist Jane Goodall, whose picture had appeared on the 1962 cover of National Geographic. This in itself is pretty indicative of Terry's early fears about Jane being taken away by Brenner as he was always interested in the child.
Regarding this, Bond has explained, "Terry has a dry sense of humor. Jane's name comes from Terry reading about Jane Goodall, whose work was just starting to get attention in the late '60s. One of the things about her that was unique—and is somewhat controversial—is that Goodall gave the chimpanzees she studied in the wild names instead of numbers. She's thumbing her nose at the idea Brenner will study her daughter." We all know what happened once Jane was born. Season 2 revealed that the moment she took birth, Brenner kidnapped her and began addressing her as Eleven. On the other hand, Terry was made to believe in the death of her daughter but she was always sure Jane would return someday.
It was also shown that Terry bore the similar telekinesis powers as Eleven, where she could control electricity and move things with her mind. In fact, among the many revelations given out in season 2, we did get to know there are many kids who have been experimented upon by Brenner.
Considering Brenner always knew about Terry's powers and that her kid would always carry the same powers, it wouldn't come as surprise if in season 3 we find out Terry was actually Number One in the lab, and her daughter Jane is Number Eleven. We know that Terry was heavily drugged at the time of her pregnancy and Brenner had done that to assure she does not remember anything about the birth. Brenner perhaps did it to keep Terry from using her powers against him during the experiment.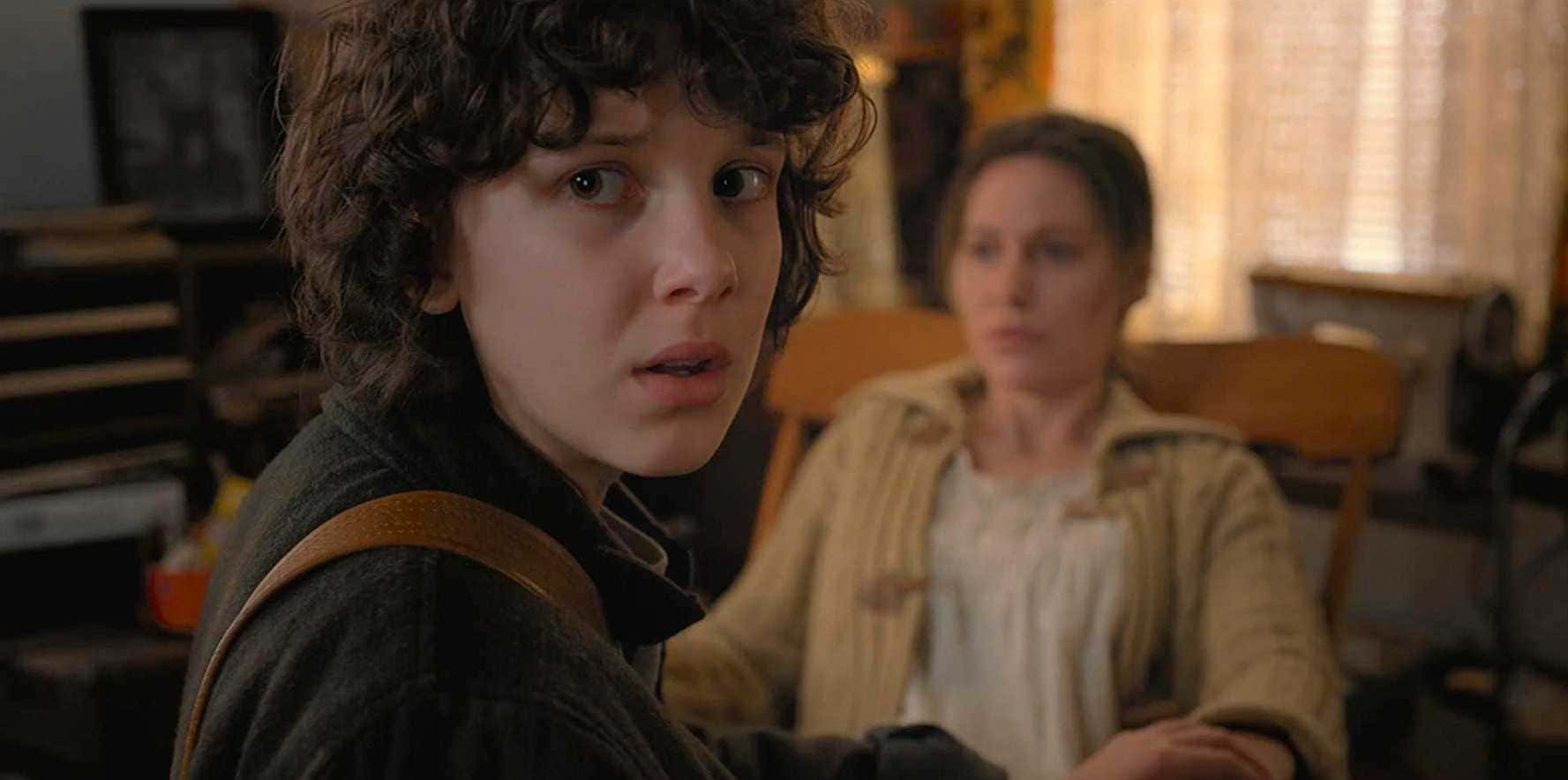 By the end of season 2, we did find out Jim Hopper (David Harbour) adopted Eleven as his lawful daughter, chances are season 3 might just see a reconciliation between Eleven and her mother, Terry. We cannot confirm it yet, but MEA WorldWide (MEAWW) has reached out to Mullins for comment. Watch this space for more. 'Stranger Things' season 3 returns to Netflix on July 4.
Share this article:
Stranger Things Season 3 preview spoilers Eleven meets mother Terry Ives reunite Aimee Mullins