'Stranger Things' Season 3 preview: Maya Thurman-Hawke set to enter Hawkins as Robin Maya Thurman-Hawke never really experienced the spotlight until her debut in BBC's adaptation 'Little Women'. The actress, who is the daughter of two of Hollywood's most talented people — Uma Thurman and Ethan Hawke — played the role of the zealous Josephine March (or Jo March), a character whom Maya has adored ever since her childhood. The actress is about to make another big break in Netflix's upcoming 'Stanger Things' Season 3, and as the speculation goes that her character named Robin is here to uncover some dark secrets about the Upside Down.
Looking back, however, Maya was never really a child who was expected to land up underneath the glittering spotlight.
Both Hawke and Thurman, who had their breaks in the industry at the early age of 15, made sure that their only daughter who was born in 1998, stayed away from all the glittering idiocy of the industry. She had told the Sunday Morning Herald that her parents considered the influence of celebrity parents as something harmful for the kid. "Both of my parents think being a professional child actor is poisonous. They came to my plays, read the poems I wrote and would listen to me sing, but they kept me out of the spotlight. They were cautious about public exposure while you're very young." However, the 19-year-old was always praised by both her parents as an extremely gifted actress.
Hawke, who had visited his daughter on the set of 'Little Women' was spellbound to see his daughter act. He had told People, "Words cannot explain. She was always an artiste, writing poems, singing songs. She didn't discover acting until junior year of high school. It's one of the most amazing moments of my life watching her in 'Little Women'. She didn't do a good job, she did a great job. To see your child thrive, and to see her thrive at a profession that you have a lot of respect for, that I've dedicated my life to, I was so proud of her." It was probably Maya's portrayal of Jo, whom the actress always looked up to even when she was suffering from dyslexia as a child, that had captured her father's attention.
Maya was always something special. In spite of the tumultuous relationship between her parents, and the men whom her mother dated over the years, she was enrolled at Saint Ann's School, a private school in Brooklyn, New York, that emphasizes artistic creativity and does not grade work, where she eventually took an interest in acting. She attended the performing arts school Juilliard, but for the strict rules which did not permit her to work on class days, Maya had to drop in order to continue her shoot for 'Little Women'. It was not an easy decision, as the actress told Vogue, " I really struggled with that because I believe in education, that you're making an investment in your 40-year-old self, in the longevity of your career."
Her interview with Vogue was just the beginning of her modeling career. Following the footsteps of her mother, the actress appeared on the magazine's cover story at the beginning of her career and soon she became the face of the British fashion retailer AllSaints's 2016/2017 collection. Maya has never been hesitant of her heritage, which claims that she is the great-great-grandniece of playwright Tennessee Williams, on her father's side, and the granddaughter of Buddhist scholar Robert A. F. Thurman and model Nena von Schlebrügge, on her mother's side. Both her parents are known for some of the iconic movies of all time such as 'Before Trilogy' and 'Pulp Fiction' and have been nominated several times for the Academy Awards.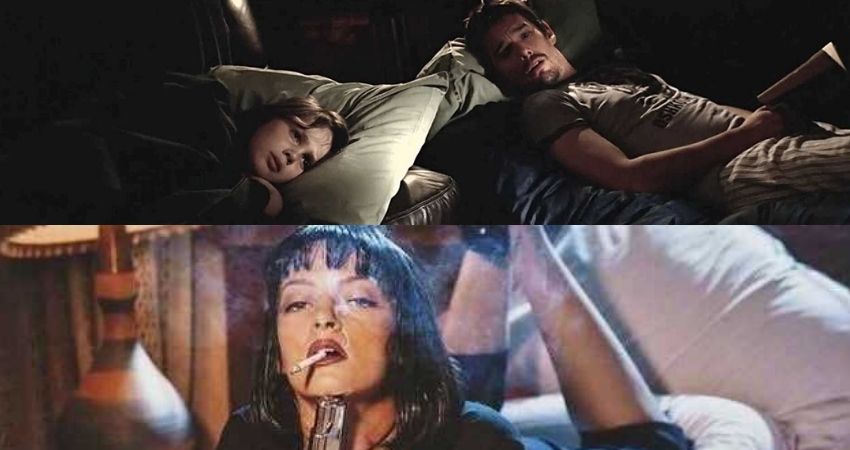 Now its time to see what this child who considers music, poetry, and cinema as integral parts of her being can achieve. She is set to play Robin, Steve's (Joe Keery) probable love-interest in 'Stranger Things', and let's hope she has a pretty bright future ahead. Maya is among the new actors who are joining the Duffer Brothers series, and that includes Jake Busey and Cary Elwes who respectively will play the characters Bruce and Mayor Kline, and Francesca Reale will feature as Heather, a lifeguard at the community pool who becomes the focal point of a "dark secret". 'Stranger Things' Season 3 is set to premiere on Netflix on July 4.