'Stranger Things' star Gaten Matarazzo's rare bone condition is the defining factor of his character Dustin An artiste's prowess lies in his ability to turn unsuitable circumstances to his own advantage. Musician Andrea Bocelli was born with congenital glaucoma, which left him partially blind but that did not keep him from selling more than 75 million records and studying law. American actress Marlee Matlin became deaf at just 18 months but then she was nominated best actress for her role as the leading character, a hearing woman, in TV drama 'Against Her Will: The Carrie Buck Story'. Although 'Stranger Things' actor, Gaten Matarazzo doesn't suffer from an inability as such, yet the fact that his teeth took a long time to come out have been portrayed as his character, Dustin's, chief feature.
In Season 1 we see Dustin being bullied by a group of boys in school who mock him for the way he speaks. Dustin immediately defends himself by claiming, "I told you a million times, my teeth are coming in!" In what seemed like a toothless lisp, the character then uttered, "It's called cleidocranial dysplasia." As real as any other condition can get, cleidocranial dysplasia (CCD) is a real condition, and the actor himself has time and again taken the effort to explain what it actually is. He had told, "It's one of the biggest reasons why I [hadn't] been getting roles, because of my lisp, and the teeth situation, and my height." However, things happened a little differently with 'Stranger Things'.
The New Jersey-born actor began his career with the Broadway stage as Benjamin in 'Priscilla, Queen of the Desert', and as Gavroche in 'Les Miserables'. However, it was not until the Netflix series that he finally got the chance to speak out and spread awareness about the rare condition. Once he got the part of Dustin, the Duffer Brothers were intrigued by the rare condition which the actor had, and immediately took the chance of adding a whole new layer to the character. Gaten's rare bone disorder became a defining part of Dustin, who time and again refers to his teeth which certainly draws quite a lot of attention among the characters on the show.
The actor revealed in an interview that once he started explaining the condition, Matt and Ross were onboard with adding it as a unique feature to his character. "I started explaining what it was, and then once I got the part, they said they're gonna incorporate that and use it in a realistic way. They asked me if it was okay if the kids in the show had bullied me because of it. I said it's totally cool. It's realistic. While in Season 1 we were instantly attracted to Dustin's lisps every time he would speak out of emotion, Season 2 made him quite the charmer with all that purring. Although it seemed that the boy had got his teeth back, reportedly those sets of teeth were fake.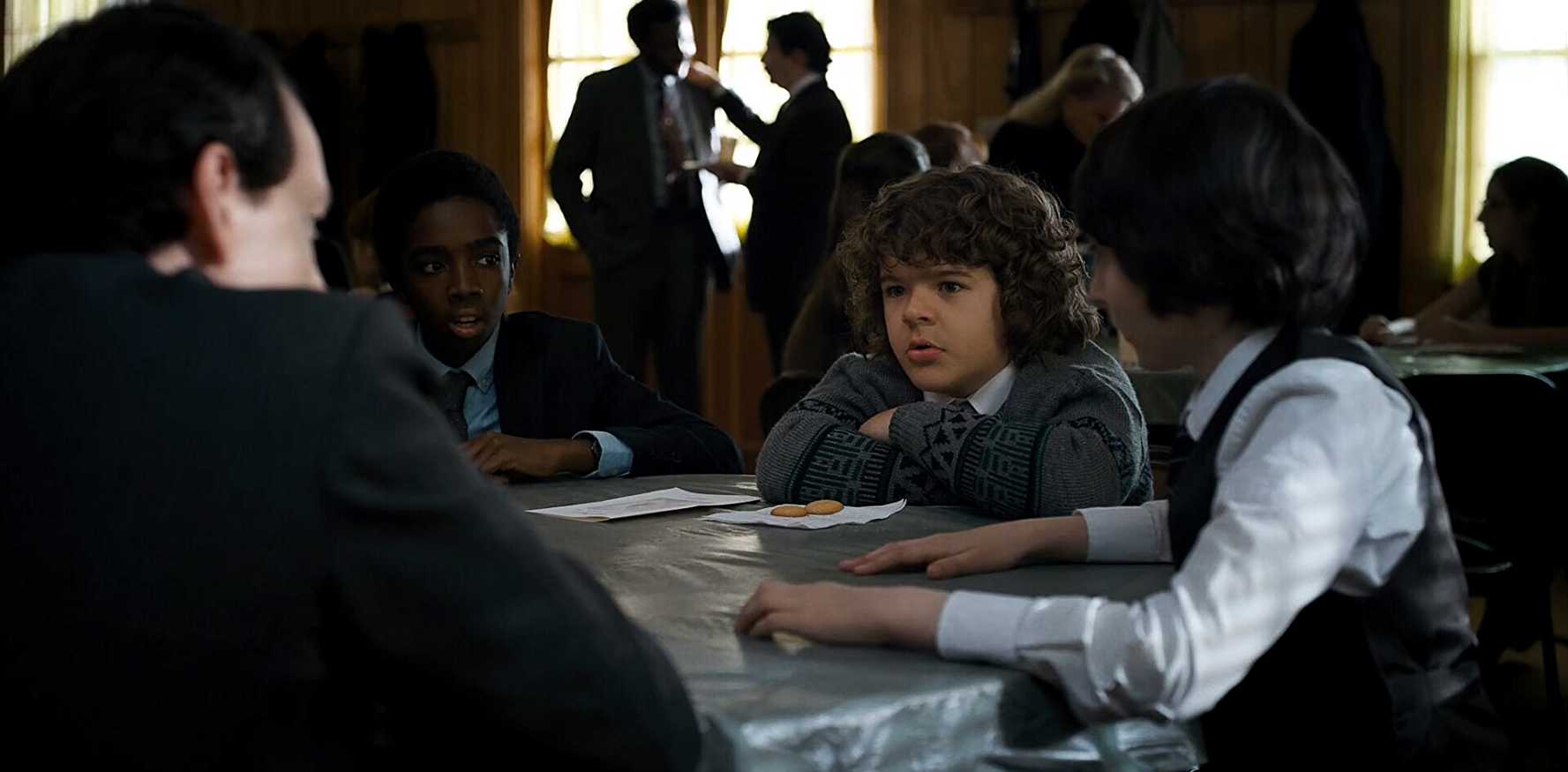 In fact, the actor took to Instagram to show his fans how he looked now that he finally had teeth. While in NYC in 2016, other than showing off his amazing skill of singing to the right note, Gaten had revealed to TMZ that Dustin's teeth which he was so proud of and made him claim that Max (Sadie Sink) would not be able to resist those "pearls", were actually fake.
The actor has never shied away from admitting his condition which apparently can also be inherited genetically. In an interview with People he had explained that although in many cases children might inherit it from their parents, in his case it just happened. He said, "There's a one in a million chance that you have of getting it most likely you get it from a parent, but it just happened for me. I have a very mild case so it doesn't affect me as much, but it can be a very difficult condition to have. He is now using his fame in order to spread awareness about the condition and that is where the foundation CCD Smiles Foundation comes in.
In an interview with Paste the actor had stated that he helps them raise awareness about the condition, and raise money for those who are unable to afford dental treatment. " It really is just to raise money for families that can't afford to get proper dental care for kids who have it. I've seen a lot of confusion from people on social media who don't seem to understand that we take care of our teeth probably better than a lot of people take care of their teeth but this is a condition that involves a lot of dental surgery and also back surgery for people. I have a very mild case of it, so I'm lucky," he explained.
Dustin's teeth are sincerely his defining feature. He is not shy or proud of them, he knows that he will have it for life and doesn't mind explaining to people what it actually is. He does get bullied, he is questioned about it, and often mocked at but in the end, he treats it like his identity, and this is precisely where Gaten's character stands apart from the rest of the characters on the show. 'Stranger Things' Season 3 returns on Netflix on July 4, and by the trailer you can tell the teeth aren't here yet!