'Star Trek: Discovery' Season 4: Release date, plot, cast, trailer and all you need to know about the CBS All Access show
Will Stamets be reunited with Culber and save Saru, and what becomes of Book and Burnham's relationship Good news, Trekkies. 'Star Trek: Discovery' is returning for its fourth season. The season began with a bang (literally), as we saw Commander Michael Burnham (Sonequa Martin-Green) finds herself 930 years in the future on alien terrain without her crew. She catches up on what has been happening in the past millenium.
Apparently, something called the Burn took place. In the first episode, her new friend and later love interest, Book (David Ajala) explains to her what exactly it was. "The Burn was the day the galaxy took a hard left. Dilithium, most of it just went boom… The Federation couldn't say what happened or if it would happen again… they tried to hang on... but after a while, they just weren't around anymore." The Burn culminated in the destruction of thousands of starships and killed everyone aboard. Even the starbases and outposts suffered severe damage. Due to the lack of warp-capable starships and means of long-range communications, the Federation broke apart.
During the course of the third season, Burnham and her crew try to unravel the mystery of the Burn and who was responsible for it.
Season 4 was announced in 2020, and so here's all we know about it.
Release date
The crew got back to work on November 20, 2020. So, in the best-case scenario, the show will return in the latter half of 2021 on CBS All Access.
Plot
In the penultimate episode of Season 3, we see Osyraa (Janet Kidder), who has taken over Discovery to infiltrate the Federation headquarters. However, she's not there to fight. Instead, she offers the olive branch and states terms to Admiral Charles Vance (Oded Fehr). She has come to the Federation from a bargaining position of extreme power. She has the Discovery and also the scientists in her employ who can figure out how the spore drive works. She knows that though the universe is dismayed with the Federation, it is still a symbol of hope. The Emerald Chain represents fear and crime and she desires a universe that is rid of it. She offers to share the knowledge gained by studying the spore drive with the universe, to end its dependence on dilithium. She even promised to withdraw from every planet she's occupied, with the stipulation that she would do so over a 15-year period, knowing that a sudden withdrawal from dozens of planets would wreak hell on everyone. However, Vance refuses her amends.
Season 3 finale was a bittersweet one as Osyra was killed, and the cause of the Burn was finally discovered. It remains to be seen what will happen in Season 4, whether Stamets will forgive Burnham and what is the future of Burnham and Book's relationship. Burnham is now the Captain of Discovery. The rest of the plot details have been kept under wraps.
Cast
Sonequa Martin-Green as Michael Burnham
Apart from her role as Michael Burnham on 'Star Trek: Discovery', Martin-Green is also famous for her role as Sasha Williams on 'The Walking Dead'. Before that, she had starred in several independent films before gaining her first recurring role as Courtney Wells on 'The Good Wife'. She has also appeared in 'New Girl'.
Doug Jones as Saru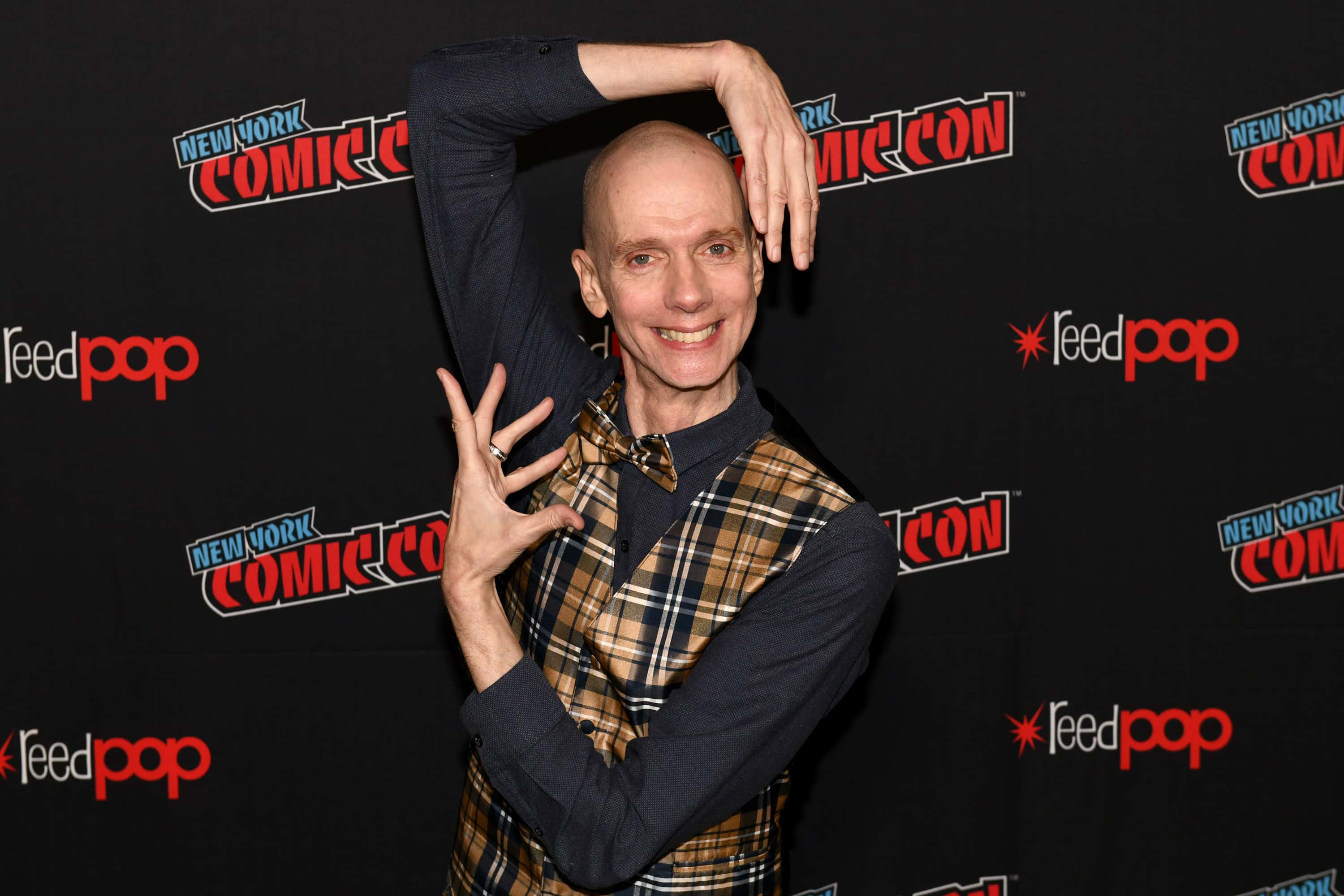 Jones is known for collaborating with acclaimed filmmaker Guillermo del Toro, appearing in the films 'Mimic', 'Hellboy', 'Pan's Labyrinth', 'Hellboy II: The Golden Army', 'Crimson Peak' and 'The Shape of Water'.
Apart from them, we will see Sylvia Tilly (Mary Wiseman), Dr Hugh Culber (Wilson Cruz), Nilsson (Sara Mitich), Gen Rhys (Patrick Kwok-Choon), Paul Stamets (Anthony Rapp), Nhan (Rachael Ancheril) and Keyla Detmer (Emily Coutts) return for Season 4, along with David Ajala as Book, who joined the cast in Season 3.
Creator
Alex Kurtzman
Alex Kurtzman is a film and television writer, producer and director. Kurtzman is best known for executive producing the Star Trek franchise since 2009. He also co-wrote the scripts to 'Transformers', 'Star Trek', 'Star Trek Into Darkness' and 'The Amazing Spider-Man 2' alongside his writing and producing partner Roberto Orci. He also directed and co-wrote 'The Mummy'.
Trailer
There is no trailer yet, stay tuned to this space.
If you liked this, you'll love these:
'Star Trek: The Next Generation'
'Star Trek: Deep Space Nine'
'Star Trek: Voyager'
'Star Trek: The Original Series'
Share this article:
'Star Trek: Discovery' Season 4: Release date, plot, cast, trailer and all you need to know about the CBS All Access show