When Berlin-based music sharing website SoundCloud launched in October 2008, it was a one-of-a-kind domain. Its accessibility as a communal launchpad for music facilitated organic discovery and kickstarted the careers of unproven, DIY artists overnight. The by-design lack of a hierarchy or red tape fostered a sense of community and opened up a world of seemingly limitless possibilities.
All of a sudden, up-and-coming amateur artists were just a few clicks away from having their creations heard by millions, democratizing music in unprecedented ways. By the early to mid-2010s, nascent rap hopefuls were being thrust into the spotlight without the usual co-signs from establishment figures. Artists who cut their teeth on the platform were disparagingly referred to as "SoundCloud rappers," a generic term initially dismissed as a passing fad by traditional media outlets and industry gatekeepers.
In spite of the industry refusing to take notice, SoundCloud rap grew to a point where it simply could not be ignored anymore. Employing a wildly aggressive and blown-out aesthetic, the flagbearers of the genre were soaring through the streaming ranks and were putting out substantial numbers that propelled them past even major label acts. When labels caught wind of it, the FOMO led them to shell out million-dollar deals in an attempt to cash in on the latest craze in the rapidly morphing landscape of modern rap.
As Joie Manda, EVP of Interscope Records apty described it to Rolling Stone, "Major labels who don't have executives in the company who grew up understanding the culture – I think they do just throw themselves at whatever shiny object or whatever they think is the entry point." And that's exactly what many of the label executives did. In the midst of this gold rush, the early superstars of what The New York Times called "the most vital and disruptive new movement in hip hop," performed a trick that no one saw coming: they transformed SoundCloud rap from the underground and turned it mainstream as it gained cred from major labels.
SoundCloud rap was built on dissonance, with an emphasis on "abandon over structure, rawness over dexterity." It wasn't the polished pop-friendly affair that major labels usually dished out. Combining the sonics of Atlanta trap with disparate genres like pop punk, emo, and rap rock, the music is guttural and unsophisticated in its construction - characterized by mind-numbing repetition, hyperactive exuberance, confoundingly cartoonish catchphrases, digital distortion that was borderline noise, and nursery rhyme-like hooks made for songs that could fit anywhere along the widening spectrum of the genre. The disregard for lyrical dexterity and the garbled delivery gave the genre another nickname: "mumble rap"
A host of quirky egos, and eccentrics came to define an unorthodox hip hop sound. Playboi Carti, Lil Uzi Vert, Trippie Redd, Ski Mask the Slump God, and Smokepurpp were the very embodiment of virality. The rainbow haired Tekashi 6ix9ine, with elaborate face tats and his in-your-face stylistics turned into an overnight meme. As industry greats, critics and purists continued to dismiss the genre as just a fad, the multi-colored dreads, facial ink, gender non-conforming fashion choices and hyperactive demeanor became ubiquitous in the rap world, to the point that major label signees couldn't ignore it any more. Major collaborations between the new generation and industry greats soon followed.
Lil Pump, an artist heralded by detractors as the genre's anti-Christ, got a feature from Kanye West and landed on the Billboard chart with their top 10 hit 'I Love It.' Future and Juice WRLD bonded over their "affinity for prescription drugs and joyless sexual conquest" on 'WRLD on Drugs'. Nicki Minaj appeared among the guest stars on 6ix9ine's album 'Dummy Boy'. 
But big sales figures and big name co-signs are only one aspect of the SoundCloud rap story. The violence, drugs, legal troubles and untimely deaths that colored the lifestyles of the young flock drew as much attention from fans as the music itself.
It could perhaps be argued that the notoriety of the artists only propelled the music further on the charts. Nowhere was this more apparent than in the jarringly brief career of XXXTentacion, the Broward County, Florida artist who rose to prominence despite, or conceivably because of, a lengthy list of stomach-turning criminal charges that included strangulation, false imprisonment, and aggravated battery of a pregnant woman.
He was murdered in June while awaiting trial on horrendous domestic abuse charges in an act of seeming gang violence. The culmination of his brief career and untimely demise? XXXTentacion is the fourth most-streamed artist in the world on Spotify in 2018.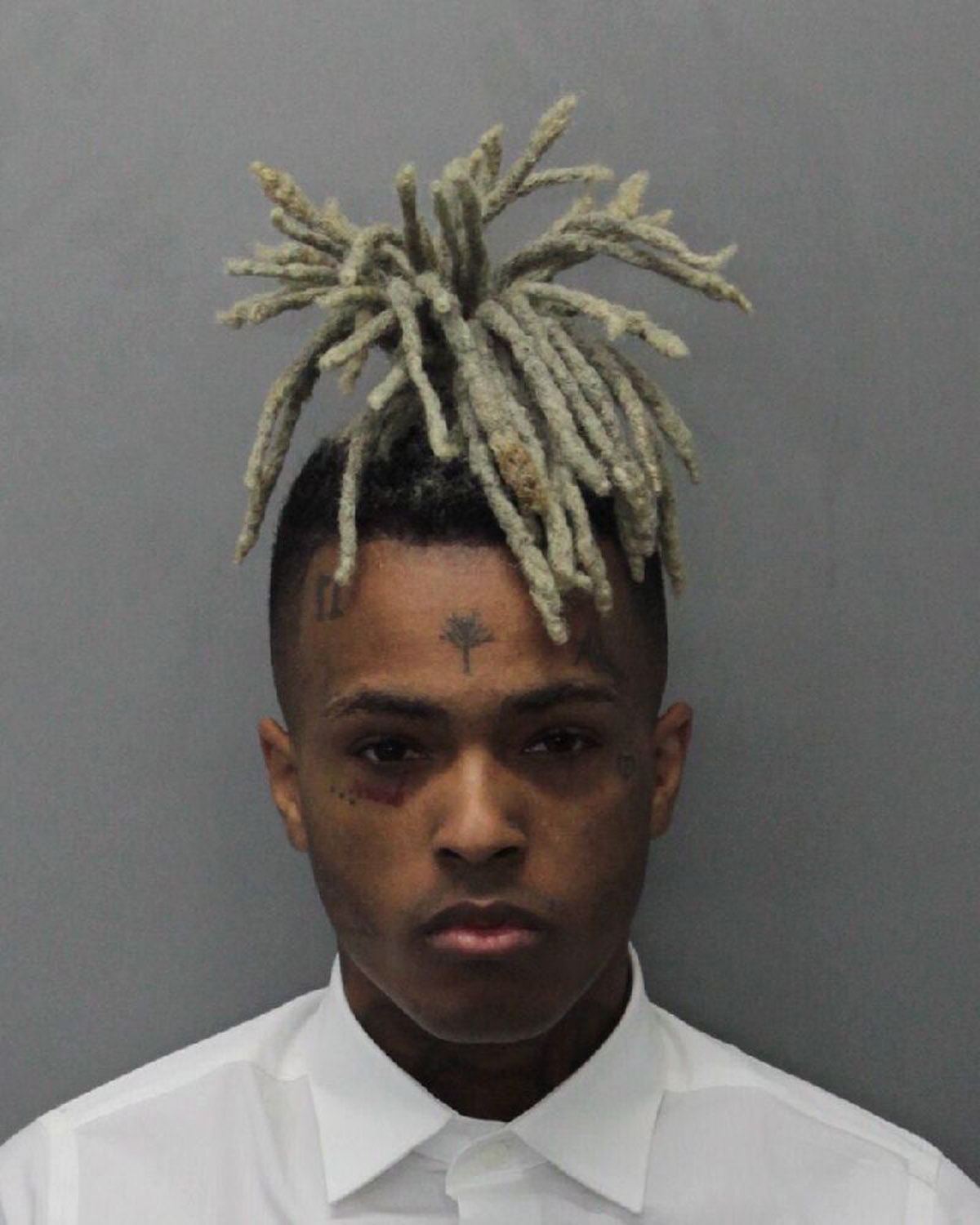 A similar case is that of 6ix9ine. Frequently accused of assault and on probation for a sexual abuse case relating to a 13-year-old, the rapper is currently facing life in prison if convicted of federal racketeering and firearms charges.
His debut album, 'Dummy Boy', debuted at the No. 2 spot on the Billboard 200 charts after he released it from jail. In a scathing appraisal of the rapper's career, Pitchfork suggested his involvement in gang-related crime came about after he had "spent years desperately searching for a way to catapult himself into the limelight … when all other tactics proved to be disastrous failures, he dealt himself to a well-known set of Brooklyn-based Bloods that saw [him] as their meal ticket. In exchange, he viewed this as an opportunity to land the credibility he sought."
In spite of all the attention and the chart-topping antics, the question remains: Is SoundCloud rap a passing fad or just the start of something much larger? With 2019 on the horizon, hip hop is on the brink of another crucial transitional moment. The once endless flow of prospects through the major label signing funnel has slowed drastically. Though it's tricky to put a finger on the pulse of something that has been unpredictable from the very start, the popular era of SoundCloud rap appears to be coming to a close. Excitement and interest are waning, and the ecosystem is shifting in response.
Given the newfound ease with which artists can upload music on premier streaming platforms such as Apple Music and Spotify, many are choosing to skip over the SoundCloud step entirely and the platform that launched this wild new movement is itself ironically fading from popularity.
"I don't really think SoundCloud will ever be the same. It's dying out," says producer Ronny J. "I still fuck with SoundCloud but I don't really use it as much."
Lyrical Lemonade founder and music video whiz Cole Bennett echoed the sentiment in a recent interview with Complex: "I think SoundCloud rap is essentially no longer a thing. Unless you want to put a label on people who actually blew up from it over the past couple years, but I don't think anyone coming out now is a SoundCloud rapper, so to say."
From a monetization point of view, the aforementioned streaming platforms offer more rewarding opportunities when it comes to paid content, and artists are taking note. "SoundCloud's premium tier hasn't necessarily grown to a point where it makes sense to push to it," says Nima Etminan, VP of Operations at EMPIRE.
"I can't really speak on the specific payoffs but [with] Apple [Music] being premium only, obviously the payoff is higher." Etminan, whose music company is responsible for the distribution of XXXTentacion's first posthumous album, has also voiced his concern with the way that the SoundCloud categorization may stifle artistic growth.
"You want to be an artist. 'SoundCloud rapper' devalues that. I don't think any artist likes to be put in a category," he opines.
In the four decades or so of hip hop's lifetime, never has the genre been more stratified, more oversaturated, more lucrative, or more thrilling. Rap has emphatically taken control of the direction of the music industry, stomping into every outlet of pop culture.
Still, the parameters for where the sound goes next remain a mystery. While industry greats like Kanye and Nas are noticeably beginning to buckle under the yoke of time, the middle-ground generation seems to have found firm footing for now. The likes of Kendrick Lamar, J. Cole, Travis Scott, Drake and Migos are seasoned veterans with sustainable career trajectories. SoundCloud rappers have not abided by the same narrative, neither do they seem interested in the musical immortalization that has been so heavily stressed by their forefathers.
So now that the microgenre has successfully made the transition from the underground to the mainstream, where will it go from here? Will this era be remembered as a bountiful cultural spring? Or will it fade as a 21st-century fad full of sensationalism, forgotten sounds, and oversized caricatures?
For better or for worse, it was the supreme culture-driving force of SoundCloud shaped this wild landscape. Whether its descendants leave a lasting impression in the legacy of hip hop is what remains to be seen.