Snowfall Season 2 preview: Michael Hyatt promises white-knuckle drama as hit show digs into LA's crack epidemic
Michael Hyatt talks about the fate of Cissy Saint in the upcoming season of Snowfall and what the character means to her (Source : IMDB)
Set in 1983 Los Angeles, the show takes its viewers back to the time when the first crack epidemic hit the city and how it impacted people and the culture. Michael Hyatt plays the role of Cissy Saint, is a single mother who works day and night in order to ensure that she and her son, Franklin (played by Damson Idris), have a better life.
Speaking to Meaww, Michael describes what the character of Cissy means to her. "Cissy Saint is the mother of the young man who has embarked on an opportunity to change his life and the life of his family for the better but, unfortunately, it does not turn out that way," she said.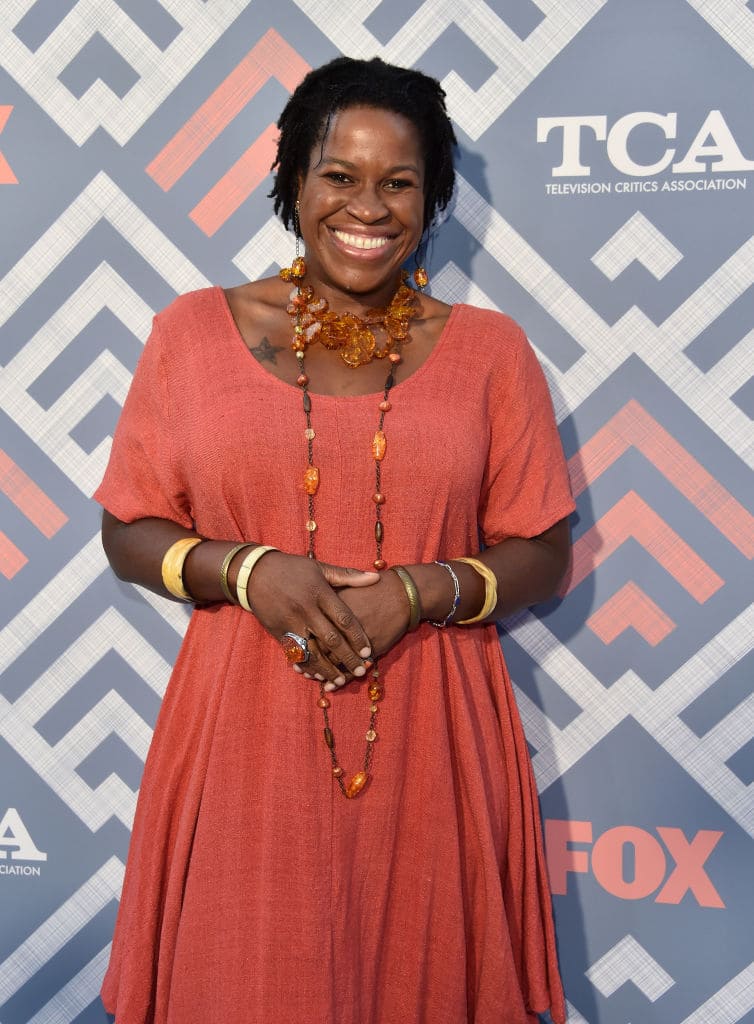 The actress added that, while portraying the role of Cissy, there is a lot she got to learn about the crack epidemic that she wasn't aware of before. "We know the history of crack in the African American community, in the American community and throughout the world.
"When you speak with Damson Idris, who plays my son, Franklin, he is from England and he talked about his own understanding or how crack affected his community in London," she revealed.
"It is not just the American experience alone. I am learning so much from reading the scripts and talking to members of the community in South Central LA where we spent a lot of time shooting. People who went through it. Nobody understood what they were getting into and the damage that was caused. They just wanted a better life and they saw this as an opportunity for a better life, I think that is how we all make these decisions sometimes."
Michael believes that Cissy is a fighter who can withstand a lot more than people think she can. "Cissy is an entrepreneur. She comes from the time of Black Panther party. Cissy is a dynamic woman, she is a truthful person, she is a single parent and she is responsible for her child's welfare and that says a lot right there," she said.
"She is determined to make it work and she has a desire to be an entrepreneur on her terms. She has the desire to be a property manager and she is doing everything she can to make that happen. She has created opportunities for herself and her child to make that happen so that they can have a good life that they deserve but sometimes, things don't work that way."
She added, "How do you live, how do you survive, how do you make a way in the meantime until you get out of this hell? What do you do? How do you keep going? That is who Cissy Saint is. How do you keep going and make things right?" While the first season has already had people glued to the screen, Michael believes that the second season is going to be even better.
"People are going to expect a lot of drama. It gets intense. I think John Singleton's intention when he first created this was to talk about the first three years of the cracks introduction to Los Angeles and its follow up for the three years. I think that was his intention and, now that it has been introduced, we start to get deeper into it and we see just how it started to destroy our community, individual by individual," she said.
"I will say that, in the midst of all of this hell and pain and negative energy, you have an opportunity to see love as well because we are dealing with communities, family and these are not just individuals who have no connection to the world because we are talking about families here.
"So, you have moments when you get to connect and understand that family experience and the love that comes from that. That was something in this season that I really enjoyed having portrayed. There is also drama, lives lost and all of that, but there is also love," she continued.
This season will also call for Cissy to make some big decisions. "Most of the first season, Cissy was unaware about what was happening to her son. In this season, the blinders have been taken off and Cissy needs to make a choice," she said.
"Integrity vs dollars, which is a choice that I feel many people have to make and it's not that it is a challenging decision for her but it is just that there are consequences either way. It is not an easy decision either way, you take it and you see how she has to deal with those consequences and how it changes her life and her perspective.
"There are moments where Cissy really evolves in this season. You get to see her in a different way than you normally do. Whatever happens, you will definitely be moved," she concludes.
Season 2 of Snowfall will be premiere on FX at 10 PM Thursday, July 19.