'Six' season 2 review: A promising premise undercut by poor character development
'Six' was canceled by history after just two seasons as ratings had plunged drastically. A look at season 2 tells us why that was so. History's 'Six' aimed to rise above the sea of other dramas that have, in the past, attempted to chronicle the lives of the famed U.S Navy Seals. Instead of focusing on just the high-octane action scenes that make for easy, brain-dead viewing, it insisted on inserting the family and personal element, tapering off from time-to-time to give audiences a look into the psychological impact that these highly-trained soldiers have to often endure. The show offered a pleasant change of pace from having bullets, blood, body parts thrown at you relentlessly, but unfortunately, decreasing ratings meant that the show was scrapped by the network. 
The announcement came midway through season 2 and undoubtedly left the writers scrambling. The end for the season had long been set in stone, but because it was never envisioned that this season would be its last, the drama left us with quite a few loose ends. Like its debut season, this one folded up with several cliffhangers as well; cliffhangers that would reasonably have been followed up on come season 3, but will now forever remain unanswered.
Keeping the show's sudden demise in mind, it becomes a little complicated to review the season as a whole honestly. One can usually gauge the show's direction through how the plot progresses through the seasons, but in cases such as these, it feels unfair to grade it as a whole when there was so much more in store. So, instead, we've decided to take a look at the characters, how they've grown, and any inherent flaws they may have possessed in a bid to give it a fair assessment.
Spoiler: It does not look good. 
Joe 'Bear' Graves (Barry Sloane)
Bear takes over as the defacto leader of Navy Seal Team Six after Rip's exit, shouldering the massive responsibility of taking calls that could very well be the difference between life and death for his teammates. But Rip's death leaves Bear hollow and jaded, and a failing marriage on the side does little to alleviate his troubles. Sloane plays the role of Bear to near-perfection, with his increasingly scruffy stubble as the season progresses reflecting the proverbial weight of the world he seems to now carry on his shoulders. Tinged by unease and self-doubt, this giant bear of a man (forgive the pun) is reduced to a shell of his former self.
It can be brought to question whether it was a wise idea to pen Bear's character as such a vulnerable one, considering how the drama was, in theory, a representation of the country's most elite soldiers. Yes, the aspect of realism is an alluring trait, but in making their lead so unassertive, the creators quite possibly missed a beat. In having the story revolve around everyone simultaneously, there was never that crux around which it could build towards its eventual conclusion, as evidenced by a series finale that was all too overrun. 
Alex Caulder (Kyle Schmid)
If there's one obvious negative with 'Six,' it's that each member of the team makes you feel as though he's there to fit into a particular stereotype or just to make up the diversity quota. Caulder fits into the former, ticking practically every box for the quintessential 'surfer dude' persona. He owns a house on the beach, sleeps with every woman he finds, has a cheesy philosophical view on life, and well, if you were still not convinced, a daughter named Dharma. That being said, there is a marked improvement from season 1 where his role was limited to being 'that guy' in the group everyone hated on for tattling about their friend, to one whose humanity is now the central focus.
Make no mistake, being in the SEALS is very much like being in a secret brotherhood, and Caulder's hand injury deprives him of the only proper bond he's forged in his entire life. Through him, we see not only the anger and the desperation these soldiers must experience at not being able to help out their comrades, but also the perseverance and the determination it takes to once again make it back to that elite level. It's a one-way ticket to empathy-land that leaves you questioning all your previous premonitions about life at war. 
Ricky 'Buddha' Ortiz (Juan Pablo Raba)
If there was one word to summarize Buddha's presence in the entirety of season 2, it would be angsty. Not that that's a bad thing, of course. One could argue that Buddha was the moral compass that the show needed -- the one man who kept you rooted to reality and reminded you who the bad guys were.
Angry, authoritative, and wielding a thirst for vengeance, Buddha should have been Rip's natural successor as leader but was questionably denied the role by Rip himself. He constantly gets into the face of everyone around him, perplexed at their refusal to take out Michael Nasri despite the endless train of opportunities. In him, the audience has a sort of pseudo-protagonist to root for, and his fierce protectiveness and paranoia with regards to his family's safety also gives them someone they can reasonably relate with.  
Robert Chase (Edwin Hodge)
Another one of those who fit into the stereotypes we've mentioned before. Chase is the Ivy League College-educated graduate who inexplicably decided to give up a six-figure salary for the glory of serving his country. However, what one can't fault is his development over the two seasons. Having joined as an outsider, he grows to become an integral member of Seal Team Six, earning his comrades' trust over multiple high-stake missions. 
Portrayed initially as soft-spoken and submissive, by the end of season 2, he's this overly-aggro, macho meathead getting a skull tattoo on his arm to commemorate his kills on the battlefield. We're all for character development, but when it's this drastic, it feels a little too disingenuous and forced; like it's happening just for the sake of it and not because the plot dictated it. It doesn't help that there isn't a proper timeline of events either. The sheer pace at which each mission follows another on the show makes them feel as they've all blended into one, so we never even know how long he takes for his metamorphosis. 
Armin 'Fishbait' Khan (Jaylen Moore)
The team wouldn't be complete without a token Muslim and Fishbait fills that role quite nicely, if we're being honest. Quiet and unassuming, he's often unfairly depicted as the so-called weak-link of the team and features the least in comparison to his other brothers.
There were good intentions behind his character in the sense that he allowed the show to portray the difficulties and covert discrimination that Muslims often face while in service. In his unease at the perpetual war his country is waging around the world, they also had the opportunity for some great political commentary. A heartfelt scene where he's shown praying alongside his other Muslim brethren notwithstanding, this aspect went almost completely unexplored.
Trevor Wozniak (Erik Ladin)
There's no better way to describe Trevor than as the proverbial palate cleanser. When we're first introduced to him, he's buck naked and kicking out a girl from his room after sex, with everything about him screaming 'White Trash!' But as it turns out, first impressions can be quite misleading. Refreshingly honest, surprisingly articulate, and quite thoughtful, Trevor is the unsung hero of season 2 and one of the very few positives.
While the rest of his teammates resort to petty politics and pander to their numerous vices, always ensuring they hide their weaknesses under this facade of bravado, Trevor goes about his business with little fuss. He is what he is, and he owns it unapologetically. Someone you assume would grow on your nerves quite quickly — especially after his Muslim rant — instead turns out to be a breath of fresh air.
Michael Nasri (Dominic Adams)
If you looked up the definition of the word ambiguous in the dictionary, we think you'd see Michael Nasri's name next to it. 'Six,' like so many series before it, decided to forsake the traditional villain for the anti-hero, possibly hoping that Nasri would prove to be their version of 'Homeland's Nick Brody. But instead, they got stuck with a character who's much more a subordinate than a leader.
Despite his mantra that he would wage a jihadist war through social media, we're still left with little clue as to what his real intentions are at the end of two seasons. Spineless and cowardly, he's constantly undermined by those around him, and at no point does one believe he's a genuine threat to the United States. For all his talk of holy war from within, he's managed to turn a grand total of one person towards his cause. The abandonment of his high-brow morals and beliefs and constant flip-flopping following his capture by the CIA just add further confusion, and in the end, we're left with someone who lacks direction in every sense of the word.
Gina Cline (Olivia Munn)
Olivia Munn has unfortunately built up a reputation as a sub-par actor amongst netizens and her portrayal of Gina Cline will have done little to stem the criticism. For the duration of the entire season, Munn wears the exact same expression on her face, no matter what the situation. Be it telling the SEAL Team the story of how she lost her lover because of The Prince's betrayal or threatening a mother and her daughter's life, Munn's bearing remains unerringly stoic.
The fact that she plays a CIA handler only adds to the stigma that those working at the agency are emotionless, soulless thugs who get to call the shots for the benefit of their own agenda. Rarely has there ever been a character this unlikable who was supposed to be on the 'good side,' but Munn somehow manages to achieve it anyway, for all the wrong reasons. 
Tamerlin 'The Prince' Shishoni (Nikolai Nikolaeff)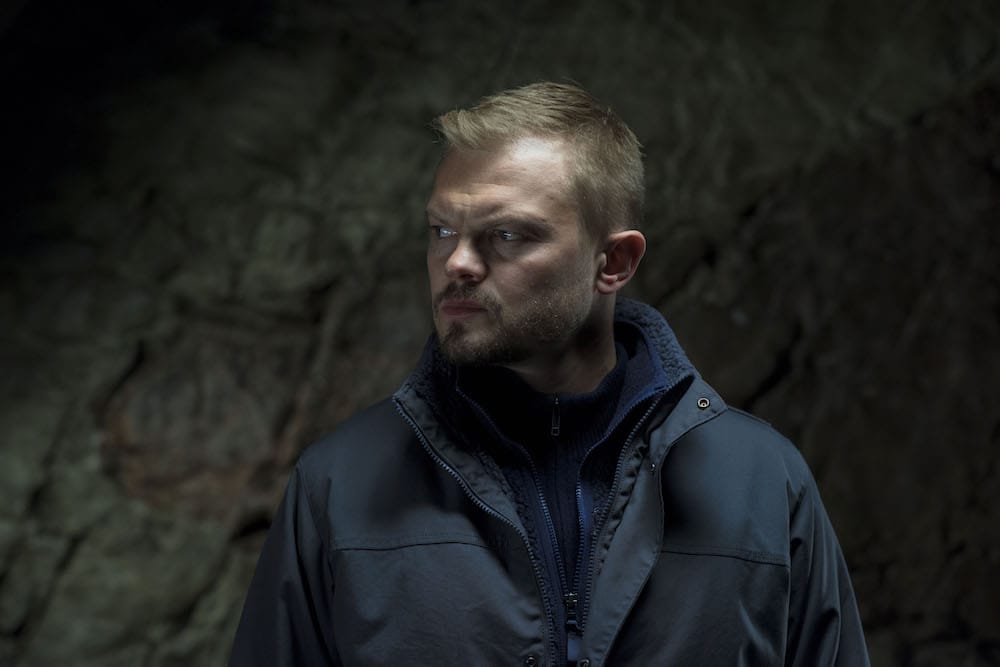 Despite all the talk of 'The Prince' supposedly posing an immense threat to the security of not just the United States, but the world, we see very little of the ringleader. The entire focus of season 2 was practically the Seal team and the CIA working towards his capture, but his kidnapping of the president's friend aside, he's done nothing to earn his heady moniker; at least, not to the viewers.
It's never explained how Shishoni managed to reach his pinnacle of power considering his humble beginnings either. He was a CIA asset who's suspected of betraying Cline and has his family murdered as he tries to escape the agency's clutches, but how did he amass so much influence out of nowhere? How is it that Nasri was supposedly under his command and it still felt like his impact as the pantomime villain in season 1 was considerably greater? Shishoni definitely had the potential, but in the end, was woefully undercooked.
Conclusion
Punctuated with the same gripping cinematography and haunting visuals that accompanied its predecessor, season 2 is faster-paced, bloodier, and considerably more action-packed. Each character is given his/her time in the sun and allowed to develop, but rarely to the required limits, and this is what ultimately lets the series down. The premise — a shadowy CIA intervening and going over the heads of Seal Team Six, the despair slowly beginning to consume its members, and the horrifically violent nature of 'The Prince' — was arguably more interesting this time around as well. Just not quite enough to give it a shot for another season. 
Disclaimer : The views expressed in this article belong to the writer and are not necessarily shared by MEAWW.