Coronavirus: Sister of NY nurse at hospital where staff forced to wear trash bags as gowns can't locate his body The sister of a nursing manager, who died of coronavirus after treating Covid-19 patients at a hospital in Manhattan, where staff members were forced to wear trash bags as protection, has said she does not know where his body is.
Top nurse Kious Jordan Kelly's sister, Marya Sherron, while talking to CNN on Thurdsay, said that her family was heartbroken over Kelly's death after the 48-year-old assistant nursing manager succumbed to the deadly virus.

"I don't know where he is. I don't know where his body is," an emotional Sherron told the outlet. "We don't know what's happening entirely."
Kelly passed away on Tuesday night, March 24, at Mount Sinai West hospital, nearly a week after he was admitted after testing positive for coronavirus. Kelly was reportedly an assistant nursing manager at Mount Sinai West. The hospital, like many others, is currently facing a shortage of personal protective equipment (PPE) like masks and isolation gowns.
A picture posted of at least three nurses at Mount Sinai West was posted on Facebook where they were seen wearing black garbage bags as makeshift protective gowns. The caption of the photo read: "No more gowns in the whole hospital. No more masks and reusing the disposable ones... nurses figuring it out during Covid-19 crisis."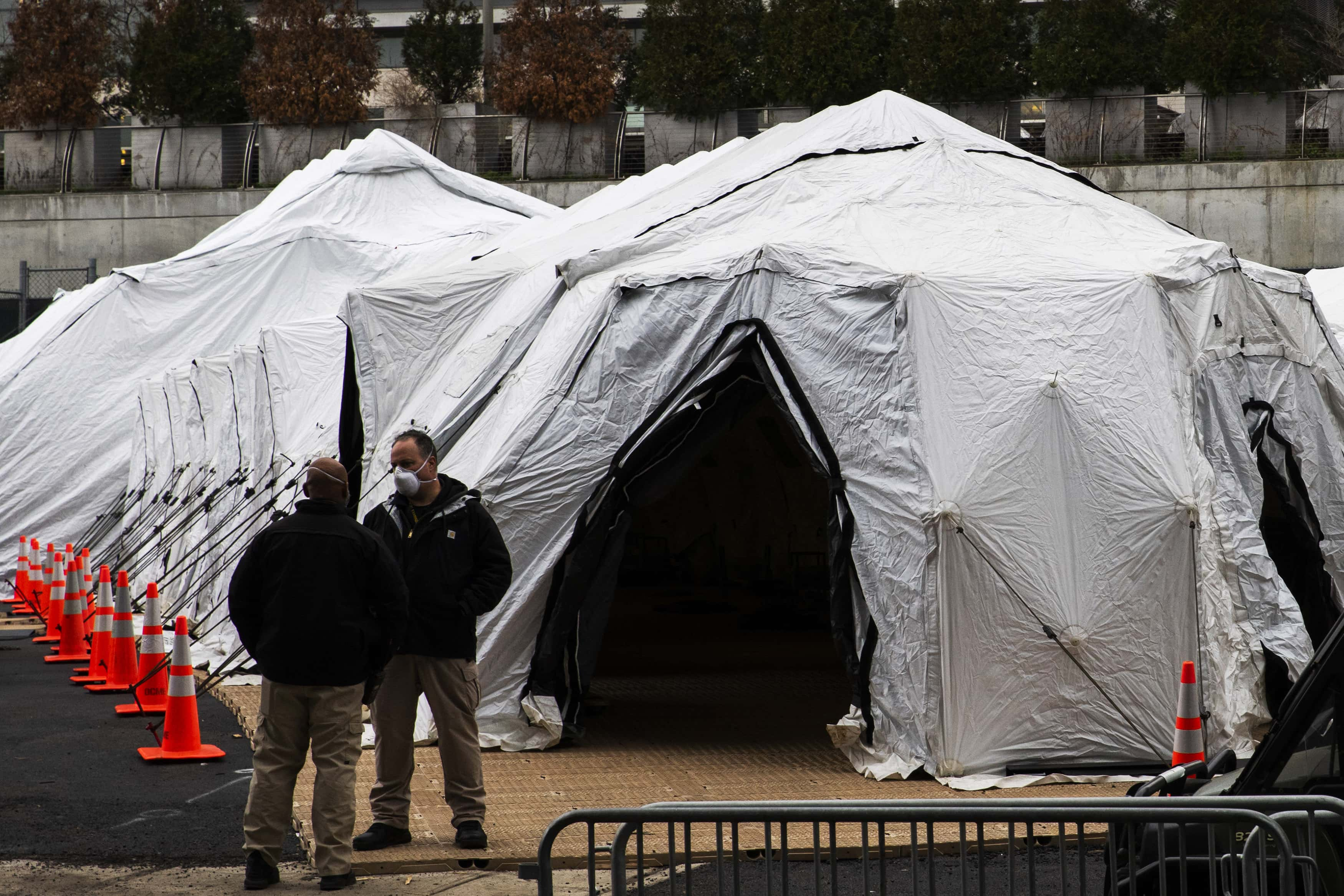 A resident of Indianapolis, Sherron, said that her brother's condition started deteriorating over the course of a week. "Unfortunately everything happened so quickly," she told the outlet. "He told my parents that he was positive and had corona. Three days later he sent me a text message and shared that he was in the ICU and on a ventilator and he couldn't talk or he would choke so he was having trouble breathing. Six days later he died."
Sherron described Kelly as a "leader" and "a champion for his units." "He would be fighting for them right now," she said. "And that's part of why I'm talking with you today."

Sherron added that she hopes her brother's death would not be in vain and the officials should provide "our health care workers everything that they need." She said that if Kelly were alive today, he "would be fighting for their protection. He advocated for them."
"He would want his team protected, he would want the medical and health care workers protected, and he would want the janitors protected. It's everyone there that is being exposed. He would be doing something about it, in his way at his hospital for his unit," she said of her brother, adding that the most difficult part of the ordeal was not being able to say goodbye.
"Our parents are older and calling them and telling them and knowing that none of us could get to him, knowing that he died alone, that's just gut-wrenching to think about," she said.
Mount Sinai Health System released a statement to the Daily Mail about Kelly's death, saying: "We are deeply saddened by the passing of a beloved member of our nursing staff. The safety of our staff and patients has never been of greater importance and we are taking every precaution possible to protect everyone. But this growing crisis is not abating and has already devastated hundreds of families in New York and turned our frontline professionals into true American heroes. Today, we lost another hero - a compassionate colleague, friend and selfless caregiver."
Reports state that at least four others who worked with Kelly at the hospital have also tested positive for the novel coronavirus. New York state has become the epicenter of the virus in the United States, with over 38,000 infections and 46 deaths as of Friday morning.
Share this article:
Sister nurse died of coronavirus NYC hospital staff forced to wear trash bags where his body is