Siblings defend 9-year-old boy who shot his mother, say he had 'snapped' but 'didn't mean to do it' Elder sisters of the 9-year-old boy who shot their 51-year-old mother, Pauline Randol, dead with a rifle in Michigan have come out in support of their adopted sibling. Both sisters feel that their little brother needs help with his mental health treatment and that he didn't intentionally harm their mother.
23-year-old Reagan Martin told MLive that their mother wouldn't want him to be "labeled a murder". "Her whole world revolved around him," she said. She shared that her brother had been diagnosed with a mood disorder and that it became worse after his medication was switched two weeks ago. She said that he started "hitting, kicking and throwing stuff" and that when Randol kept the child home from school on Monday, he had "snapped". She also said that they had no idea how he got hold of the rifle, adding that they kept the hunting rifles locked up at home.
Reagan also said that he seemed fine on Sunday when she spent time with their mom and him. "He was playing with my kids," she said. "He was happy. My mom was happy. I don't think he meant to do it. I think was probably a scare tactic. I'm angry, don't get me wrong," Reagan said. "But he's my little brother and he needs help. I hope he gets it," Reagan said.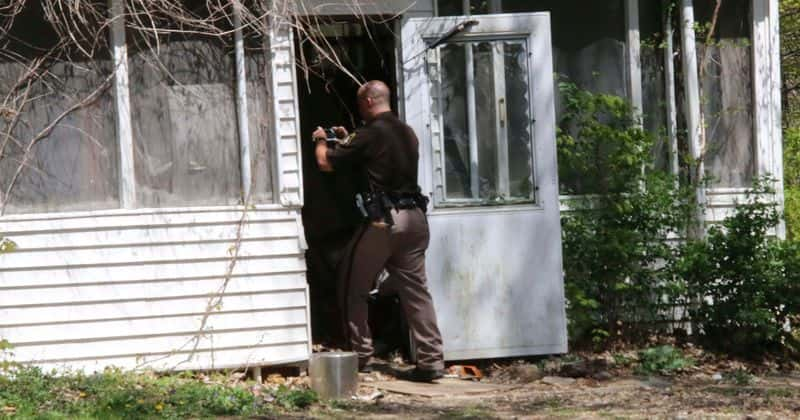 Harley Martin, the boy's other sister had earlier spoken to 24 Hours News 8 saying that her mother had adopted the boy about two years ago, from a troubled situation. Martin said his biological mother used meth during her pregnancy and added the boy has a history of mental health issues. She too had observed that he had "just recently started snapping" after being on a new medication. "He doesn't know what he did. He doesn't understand what's going on right now at all," Martin said. "He doesn't understand why he can't come home or anything," she said describing the boy's state of mind after he was detained.
Martin, however, mentioned that even her mother had some inclination about his dangerous tendencies. She said her mother had expressed concerns about the boy's mental health and that he might hurt someone. "She had told her doctor one time she was so scared she was raising the next serial killer," Martin said. But no one in the family expected him to hurt Randol, she said. "My mom begged to get help from the doctors," Reagan said.
The boy has been charged with the murder of his mother and he is facing a felony firearm charge as well. Documents filed Tuesday in St. Joseph County Circuit Court reportedly show the woman was shot with a rifle. It is still unclear if the child will be tried as an adult or a juvenile. He is currently undergoing psychiatric evaluations at a state-run juvenile justice facility, while St. Joseph County Sheriff Bradley Balk said that forensic experts are evaluating his state of mind.
Share this article:
Siblings 9 year old Michigan boy shot and killed mom say he snapped didn't mean to hurt her