#OnewIsBACK: SHINee's Onew thanks fans through two letters after military discharge, Shawols are screaming SHINee's leader Onew, whose real name is Lee Jin-ki, has been officially discharged from the military after completing his mandatory enlistment and getting to leave earlier than planned owing to Covid-19 protocols. And after fans got a treat from Taemin via a touching, heartfelt voice letter for his birthday, Onew chose to double-up on that gift with a voice letter of his own.
After nearly two years away, Onew has returned from his enlistment, much to the delight of his fans who began tweeting #OnewIsBACK to express their joy. Onew was he first member of SHINee to enlist in the army, with Minho and Key soon following. The latter are still completing their service. Taemin remains the only member who hasn't enlisted yet and fans are eagerly awaiting new releases from him and Onew following their reunion. But as fans await news of a SHINee comeback, Onew chose to address the fandom with two letters: one handwritten one and a separate voice letter, both posted to the group's official site which also lists the dates for Minho and Key's return.
The note read, "SHINee World! How have you been? This is SHINee's leader Onew. Thank you for waiting for me while I was serving in the military. Let's try to meet more often! Let's have fun and sing together for a long time! Thank you!"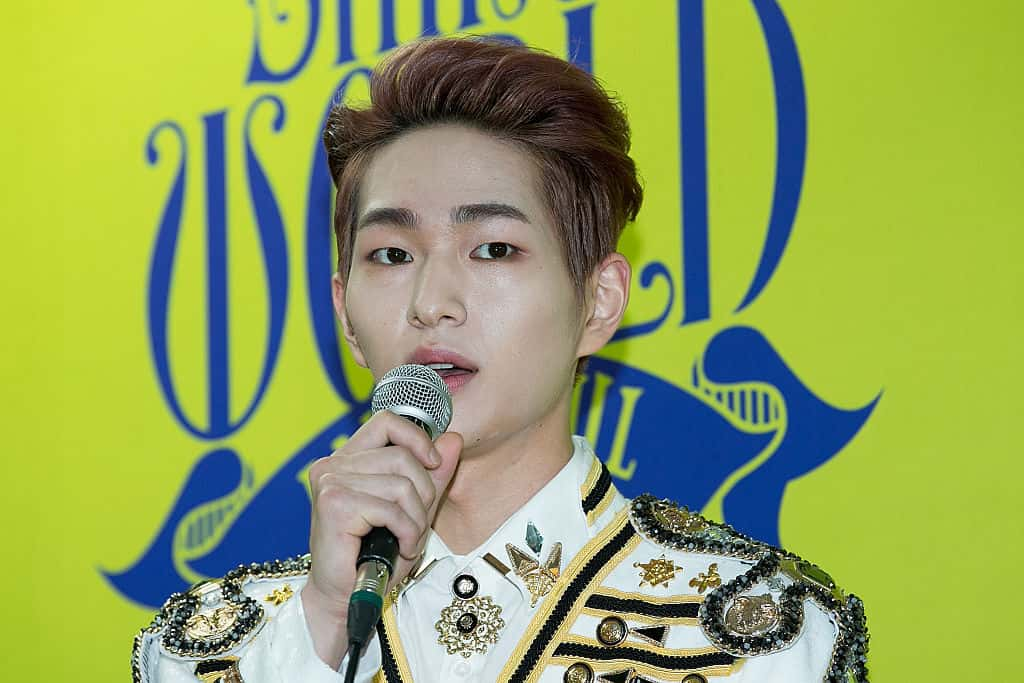 Onew's voice letter began with the idol once again introducing himself and confirming that as of July 20, he had completed his military service and had been discharged. He continued, "I wanted to greet you all personally on a day like this, but I'm greeting you like this instead." Idols often follow their discharge by personally greeting crowds of adoring fans as well as their colleagues who come to visit them, but owing to the coronavirus restrictions, the discharge ceremony had to be canceled. Onew went on to thank his fans for their continued support during the nearly two years he spent away at the military, adding, "I will work hard in order to return and meet you with an even better side of me. Please wait just a little longer!"
The SHINee fandom, known as Shawols, was evidently emotional after hearing from Onew after such a long time. One shared, "LEE JINKI....!!!! Words can't describe how I'm feeling right now. Just wanna scream WELCOME BACK URI LEADER," while another said, "JINKI WELCOME BACK I MISSED U."
The news of Onew's return was also accompanied with the news that he would be doing a live soon. One fan exclaimed, "JINKI VLIVE. THIS IS NOT A DREAM." That's right, Shawols. Leader Onew will be going live on July 21 at 7 pm KST / 3 am PT via V Live. Fans were over the moon at the news. Some, however, had reason to be upset. One fan shared, "Yesterday I stayed up until 7 am for Taemin's birthday and today I'm staying up until past 4 am for SeulRene and tomorrow I have to stay up until at least 5 am for Jinki's V Live ... um," highlighting the true struggle of being a K-pop fan. Nonetheless, #OnewIsBACK!